Why the Elizabeth line is worth celebrating
We need more big, ambitious infrastructure projects across the UK.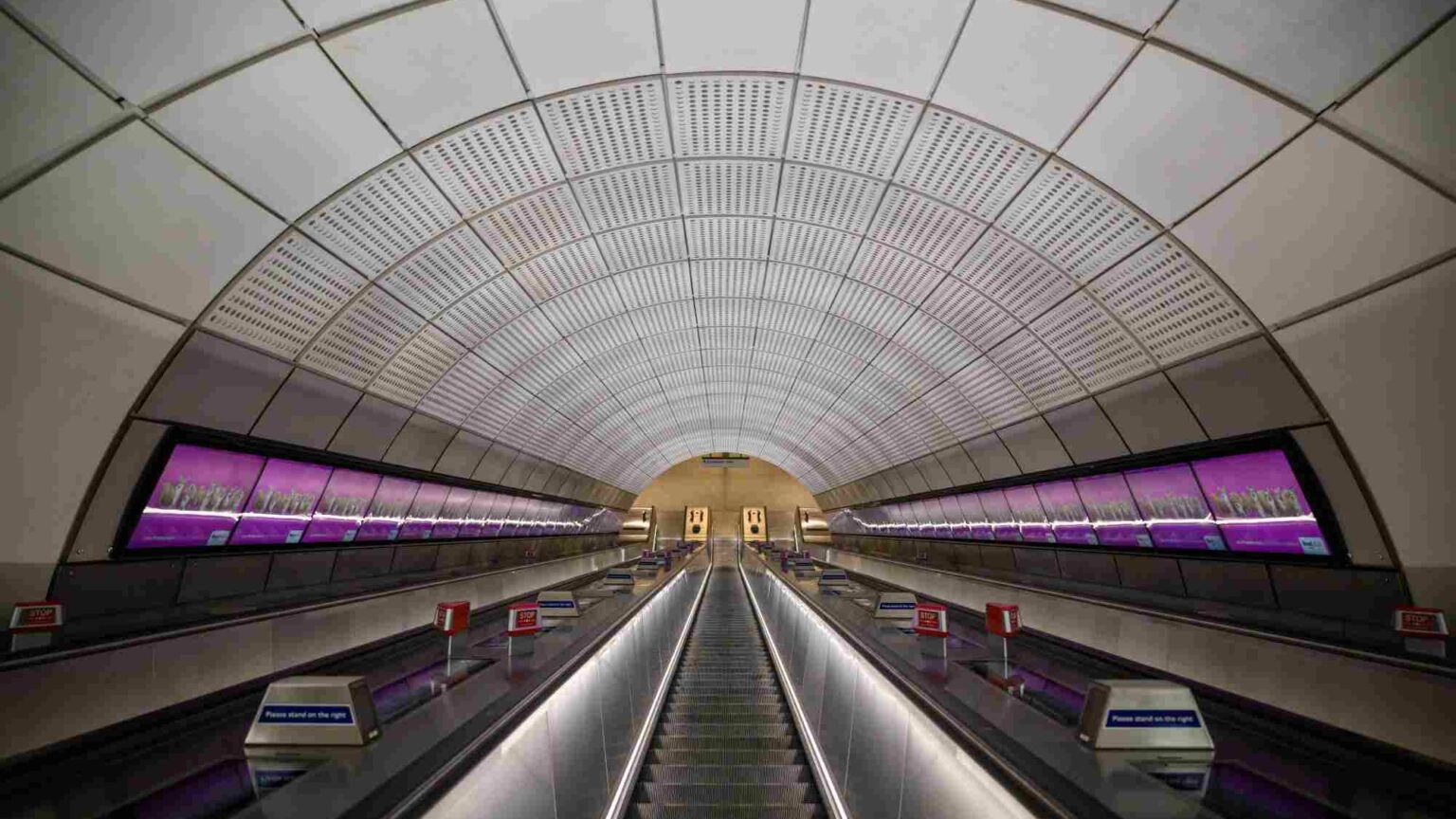 The Elizabeth line, the new rail line now up and running under London, represents an incredible feat of engineering. And yet too many are only willing to see the negatives.
Yes, the project formerly known as Crossrail has suffered an enormous cost overrun, coming in £4 billion over budget at £18.8 billion. And yes, it has been delivered three-and-a-half years later than planned.
But it is still a stunning achievement. It started with the giant, hi-tech drills, which excavated and built concrete tunnels around themselves as they slowly weaved through the complex network of pre-existing rail lines and utilities. And it has ended with 73 miles of track and 26 miles of tunnel, stretching from Essex to Berkshire. This is truly an underground train service for the ages.
The biggest problem with the Elizabeth line? There are not enough projects like it. 'Where's the Crossrail for the north?', asked a furious Manchester Evening News today, not without reason. Britain's major cities need more infrastructure projects of the scale, scope and ambition of Crossrail.
It's not as if this need for Crossrail-like projects is new. I once wrote a report for the Scottish Development Agency recommending that Glasgow airport be linked to the city centre by rail. This was in 1990. But since its last outing in 2020, the proposal for a Glasgow Airport Rail Link (GARL) has gone nowhere.
Part of the reason for this inertia is that, in Western societies, major transport projects have long faced enormous resistance, mainly on environmentalist grounds. From the green perspective, any large-scale engineering project that benefits humans is regarded as suspicious. We should be shrinking the human footprint, not enlarging it, environmentalists say.
Indeed, even those who have come to praise the Elizabeth line have tended to frame it in rather miserabilist terms. The Guardian, for example, once moaned about the upfront carbon and energy costs of constructing the Elizabeth line. This, the Guardian argued, meant that any benefits for the environment that come from people using public transport instead of their cars 'may now come too late'.
That's how the Elizabeth line appears to the killjoyish green mindset. Not as a major piece of public-transport infrastructure that will improve the lives of millions – but as an excessive use of energy and an unwelcome source of CO2 emissions.
Such anti-development sentiments have long been influencing UK policymakers. Hence, ever since 2000, when the Department of the Environment, Transport and the Regions published Encouraging Walking: advice to local authorities, successive governments have tended to favour walking and cycling strategies in cities over big infrastructure projects.
Today, the laptop classes are adamant that low-traffic networks and cycle lanes are the way forward for transport in this country, rather than a third runway for Heathrow or a Crossrail for the north. In transport, anything big and ambitious is now vilified as inherently ridiculous. Few will advocate Elizabeth lines for Glasgow, Edinburgh, Manchester, Liverpool, Leeds or Birmingham. Instead, we are invited to embrace a future of staycations, Zoom, cycling and walking.
At a moment when ambitions for transport in the UK have rarely been lower, the Elizabeth line deserves three huge cheers.
James Woudhuysen is visiting professor of forecasting and innovation at London South Bank University.
To enquire about republishing spiked's content, a right to reply or to request a correction, please contact the managing editor, Viv Regan.