Idrissa Gueye and the tyranny of compelled speech
The footballer has been ordered to apologise for refusing to don a rainbow shirt.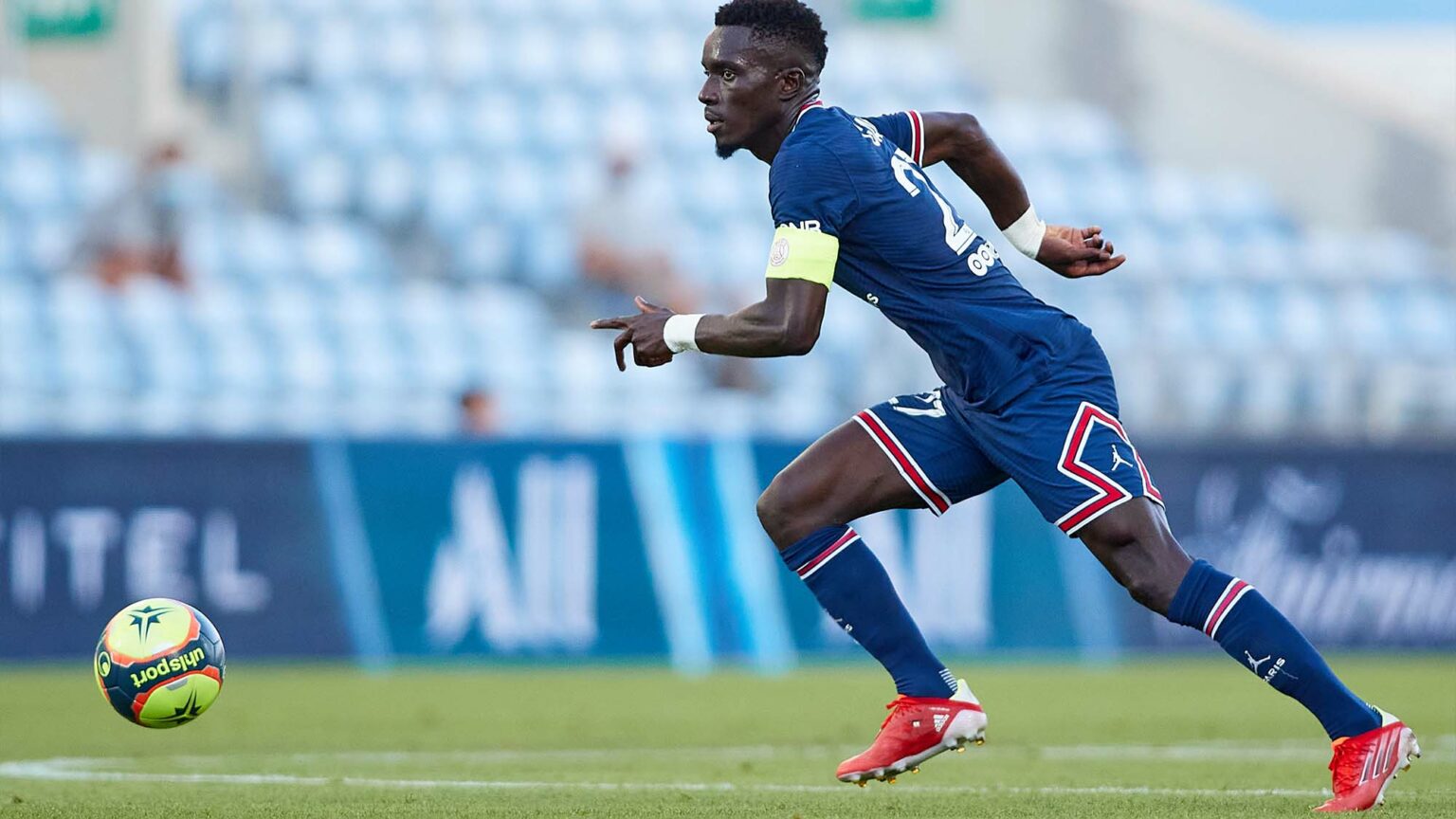 The LGBT rainbow flag is ubiquitous these days. It adorns pedestrian crossings, police cars and primary-school playgrounds. It has even found its way on to the football pitch in recent years. Players have worn rainbow laces and rainbow numbers on their shirts, and Munich's Allianz Arena is often lit up in a rainbow-light display.
One footballer – Idrissa Gueye, who plays for Paris Saint-Germain and Senegal – is apparently uneasy about all this. He was absent from a game on Saturday in which players wore rainbow-patterned numbers on their shirts, ahead of the International Day Against Homophobia, Biphobia and Transphobia on 17 May.
PSG head coach Mauricio Pochettino said Gueye had been excused from Saturday's game for 'personal reasons'. It was immediately reported that this was due to the rainbow shirts. Gueye missed the same event last year as well, citing gastroenteritis.
Gueye's alleged boycott has drawn fury from the higher-ups of football. The French Football Federation (FFF) has written to Gueye demanding an explanation. It has ordered him to either 'issue an apology' or to make clear that rumours of his opposition to the rainbow flag are 'unfounded'. 'In refusing to take part in this collective initiative you are validating discriminatory behaviour', said the FFF in a letter.
Calls for Gueye to be sanctioned have only grown louder. French NGOs and even failed presidential candidate Valérie Pécresse have demanded something be done to bring Gueye into line. Fellow Senegalese players Ismaïla Sarr and Cheikhou Kouyate have backed Gueye and have also got themselves into hot water.
This incident is revealing on a number of fronts.
First, it reveals how identity politics has normalised 'compelled speech'. It was once widely understood that in a free society no one should be forced to say, express or endorse beliefs he or she does not hold. Today, however, everyone is expected to agree and affirm even the most extreme of woke ideas. If you fail to positively affirm the idea that we live in a systemically racist society, or that white people are inherently privileged, you will be told by supporters of Black Lives Matter that your 'silence is violence'. Similarly, when it comes to questions of gender identity, you are required to unquestioningly affirm someone's chosen gender and to use their preferred pronouns. In Gueye's case, he has been told he must endorse a particular message on LGBT rights or he could be punished.
Secondly, the rainbow row reveals the shallowness and expedience of many woke enforcers. For all the fury at Gueye's alleged silent protest, the footballing authorities are more than happy to deal with countries where homosexuality is actually illegal. The owner of Gueye's club, PSG, happens to be the emir of Qatar. In the state he runs, homosexuality is punishable by prison. And soon the whole footballing world will be decamping to Qatar for the World Cup. Talk about 'validating discriminatory behaviour'.
Similarly, Newcastle United is apparently 'committed' to Stonewall's 'rainbow laces' campaign, even though it is part-owned by Saudi Arabia's sovereign wealth fund. In Saudi Arabia, homosexuality is punishable by death. Scratch beneath the surface and there is usually very little virtue behind the virtue-signalling.
The only sensible course of action here is to leave Gueye alone. No good can ever come from forcing people to express views they don't believe. It's time we kicked wokeness out of football.
To enquire about republishing spiked's content, a right to reply or to request a correction, please contact the managing editor, Viv Regan.