Can Tony Blair save the centrist dads?
All these new centrist ventures have the same fatal flaw: they have nothing to offer voters.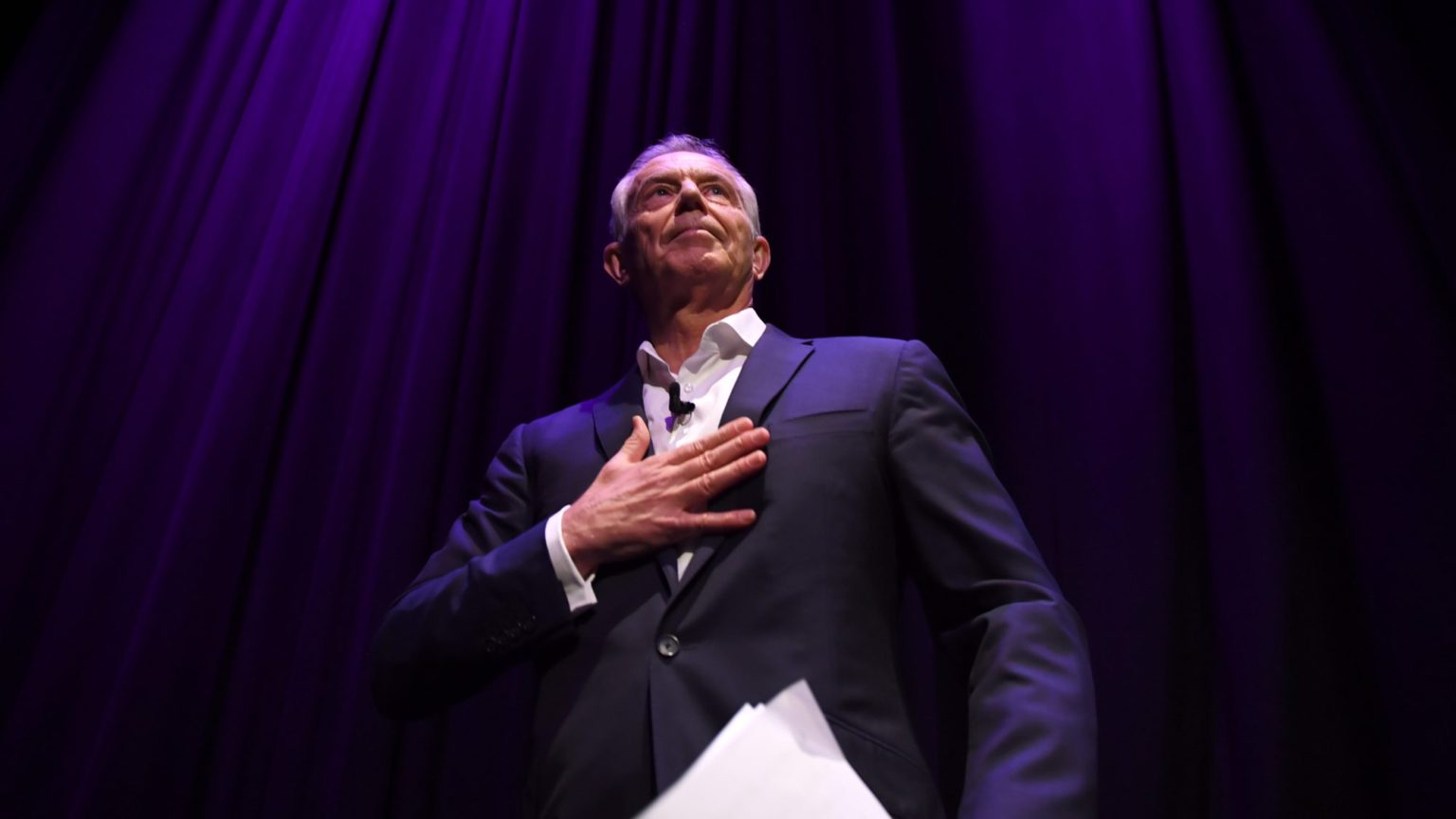 The centrist dads are on the march again, greeting the re-election of Emmanuel Macron in France as evidence that 'populism' has passed its high water mark and decent people like them will soon resume their rightful places running everything.
That the runner-up in France was someone they had derided as a far-right extremist, who won more than 40 per cent of the vote and achieved an eight-point swing against Macron compared to five years ago, has caused them no pause for thought. Their boy is back in the Elysée Palace and this is proof that an aberration is coming to an end.
In Britain, there is talk of a new political force coming to the fore. Apparently, it could be our version of Macron's En Marche – a movement he modestly christened with his own initials, which allowed him to repackage establishment politics to sell as an insurgent force. In centrist circles, there is a buzz around something called the Britain Project, which is a gathering of the usual suspects with more than a smattering of Brexit Derangement Syndrome. David Gauke and Rory Stewart are involved from the Tories. Several hangers-on from the Nick Clegg era represent the Lib Dems. Former Labour MP Angela Smith is also on the advisory board.
Ms Smith was one of those who spearheaded the last centrist revolution to garner much attention – Change UK, whose initials oddly also matched those of the man intended to become its long-term leader, the then MP for Streatham in London, Chuka Umunna.
Despite the breathless and extensive media coverage of the party, ChUK performed miserably at its first major contact with the electorate – the 2019 European Parliament elections, in which it won three per cent of the vote and saw none of its candidates elected. Six months or so later, the party was dissolved after faring even worse at the General Election in December of that year.
So far the Britain Project has not registered as a political party, but is billing itself as a 'home for hopeful politics', with a mission 'to build a broad coalition in the centre ground'. The buzz around it is largely due to the involvement of one man in particular: Tony Blair.
Blair has no formal, declared role. But a major speech he made in January about the future of Britain has a prominent place on the Britain Project website.
In that speech, Blair gave Labour leader Keir Starmer some brief and lukewarm praise for his 'determined' leadership of Labour, after the 'catastrophe of the Corbyn era'. He also namechecked the Britain Project and said it was essential for politicians to 'work across traditional party lines'.
'The Britain Project is a group working across party lines, though headed by a Lib Dem, Monica Harding, and it will organise a conference in May. We want this conference to be an opportunity for people to come together and set out a broad direction for the future of Britain. Those participating should leave politics and ideology at the door', said Blair.
Since then, little has been heard of any such conference. In fact, the Britain Project's Twitter feed tells the usual story of an initial burst of activity followed by a slump into nothingness – it has not posted any material since early February.
This suggests it could be little more than the kind of pipedream that recalls several previous centrist projects – such as the Democrats, proposed by former political journalist and government adviser James Chapman; or the Radicals, envisaged by then Economist journalist Jeremy Cliffe, a former intern for Mr Umunna; or True and Fair, launched by Gina Miller in January, with the aim of 'fixing our broken politics'.
All of those entities were based on the conceit that their instigators were more virtuous and reasonable than those working within the existing parties and would be widely recognised as such. The same unearned sense of moral superiority afflicts the Britain Project, which bills itself as 'putting hope, decency and integrity at the heart of UK politics'.
Having a multi-election-winning former PM working away on its behalf – as Blair by all accounts still is – must give the Britain Project at least a smidgen more potential than the other farcical iterations of pro-establishment centrism mentioned above. Yet you may well have noticed a potentially disabling flaw. Having no actual policies, and declaring that ideology and politics should be left at the door, places a huge burden on the ability of its leaders to gain traction through sheer force of personality. Umunna could not do it for ChUK, despite being the poster boy of centrist media. And Stewart withdrew early from a bid for the London mayoralty, despite developing quite a following among political journalists.
Of course, a much younger Blair did succeed in this respect. But that was as leader of a gnarly old thing called the Labour Party, which for all its faults had more than 270 MPs when he took it over.
It would be wonderful to see Blair have a go at building a new party from scratch in his own image, and for him to embrace most of the tribute acts that followed in his slipstream in all the major parties. But only because everything suggests it would follow the arc of the typical entrant in the annual Birdman of Bognor contest: lots of colour at the outset, much cheering during the run along the pier, and then down ignominiously into the briny.
Patrick O'Flynn is a former MEP.
To enquire about republishing spiked's content, a right to reply or to request a correction, please contact the managing editor, Viv Regan.