Why so many ethnic-minority Brits are proud to be British
The UK is not the racist hellhole woke activists claim it is.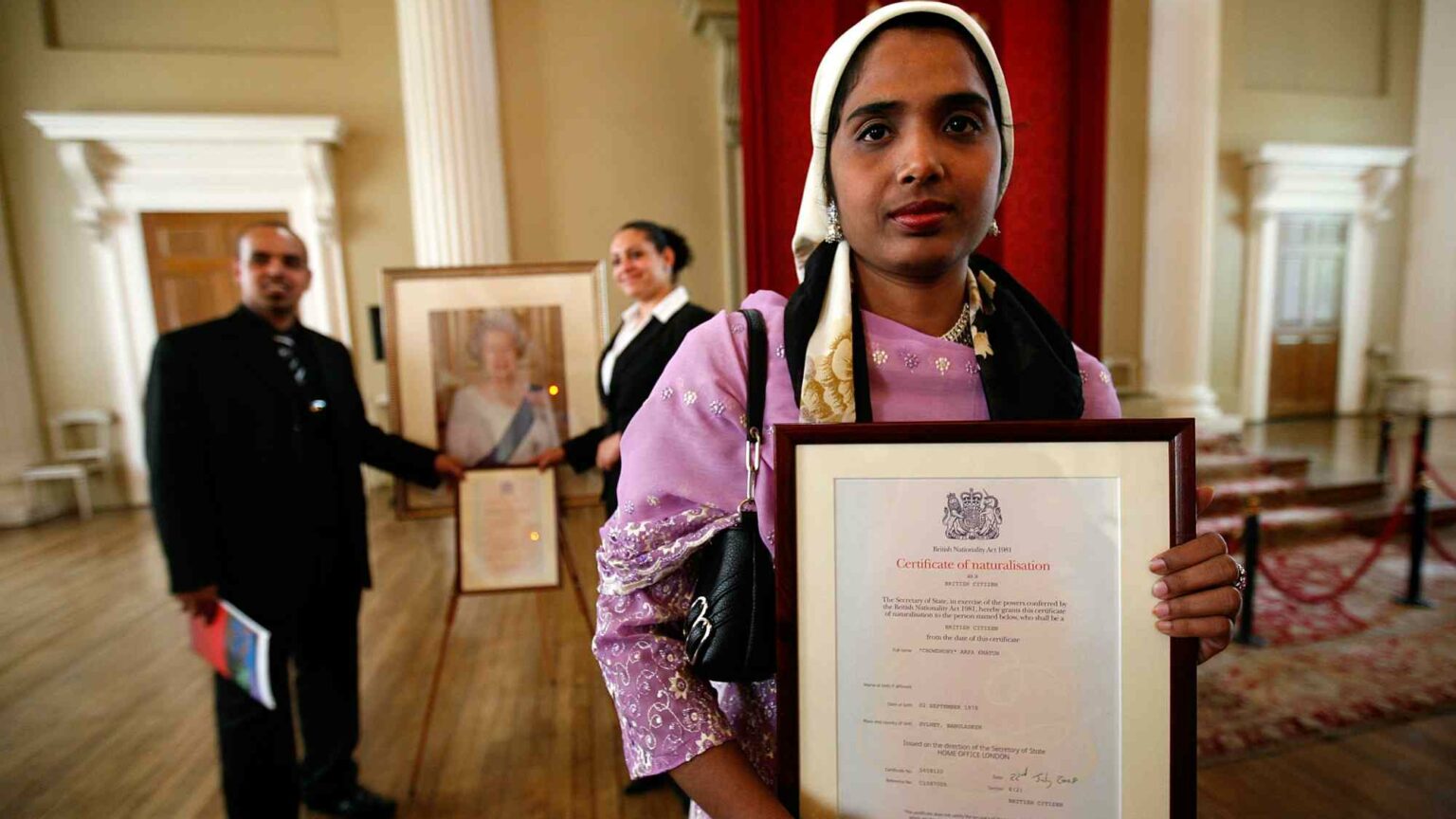 Being British today is often presented as a source of shame by our cultural and political elites. They cite the crimes of the British Empire as proof of Britain's rotten history. And they characterise Britain today as a racist, hostile place that any right-thinking person would be glad to escape. As one Guardian contributor put it, 'the notion of Britishness as a privilege and source of pride feels absurd'.
But not every Brit feels this way. In fact, contrary to the Guardianista view of the UK as a racist, neocolonial hellscape, many ethnic-minority citizens are quite happy to call Britain home. And they do so with no embarrassment or shame. Indeed, the largest study on race carried out in the UK – the Understanding Society report, by the Institute for Social and Economic Research and the Institute of Education – found that 'ethnic minorities living in Britain identify more strongly with "Britishness" than do their white counterparts'. Another report, from British Future, came to a similar conclusion. Asians in Britain, it stated, 'have the strongest sense of British belonging, with 70 per cent saying they belong strongly, compared to 66 per cent of white Britons'.
There's a good reason why many ethnic-minority citizens, like myself, feel proud to be British. It's because many of us emigrated from less developed, often politically unstable countries with a lower quality of life. I spent well over half my life in West Africa and, since living in the UK, I have really come to appreciate much that Britain's elites seem oblivious to – the rule of law, universal healthcare, a developed infrastructure, not to mention Britain's rich cultural heritage. Believe it or not, there are good reasons why so many people want to live in the UK.
Not that you would know that from the portrait of Britain often painted in the media and by many privileged woke activists. They talk constantly of Britain's 'institutional' or 'systemic' racism and of its citizens' bigotry. British history is presented one-sidedly as a tale of wrongdoing and racial exploitation. And there are calls for statues to be pulled down and historical reparations to be dished out.
Many of the often privileged activists damning British society, and shaming our national past, claim to be speaking on behalf of ethnic-minority people like me. But they're not. They're expressing their own brand of usually white, middle-class self-loathing.
What's more, anyone who disagrees with their self-hating vision of British society is almost always met with a wave of hostility. Take, for example, the outraged response to last year's review into racial disparities, undertaken by Dr Tony Sewell, chair of the government's Commission on Race and Ethnic Disparities. It acknowledged that there is still racism in the UK, but it found no real evidence of 'institutional racism'. British society, it explained, did not systematically block ethnic-minority engagement in education, work or public life.
Those committed to the denigration of Britain could not believe what they were hearing from Sewell. They were outraged that someone dared to suggest that British society is not bigoted. Labour leader Keir Starmer said the Sewell report was disappointing, because it 'ignor[ed] the lived experiences of many non-white people in the UK'. Others were content to liken Sewell to the Nazis' chief propagandist, Joseph Goebbels.
It seems that if you don't toe the line, and loathe Britain with as much zeal as Britain's elites do, then you're seen as part of the problem.
Fortunately, many immigrants and naturalised Brits are leading the fightback against this relentless, racialised miserablism. It seems we know what many among the higher echelons of society, from journalists and broadcasters to Labour Party politicians, have forgotten. That being British is not a source of shame – it's a privilege.
Esther Krakue is a writer.
To enquire about republishing spiked's content, a right to reply or to request a correction, please contact the managing editor, Viv Regan.