JK Rowling and the trans war on women
Real women are being discriminated against in the name of men who feel like women.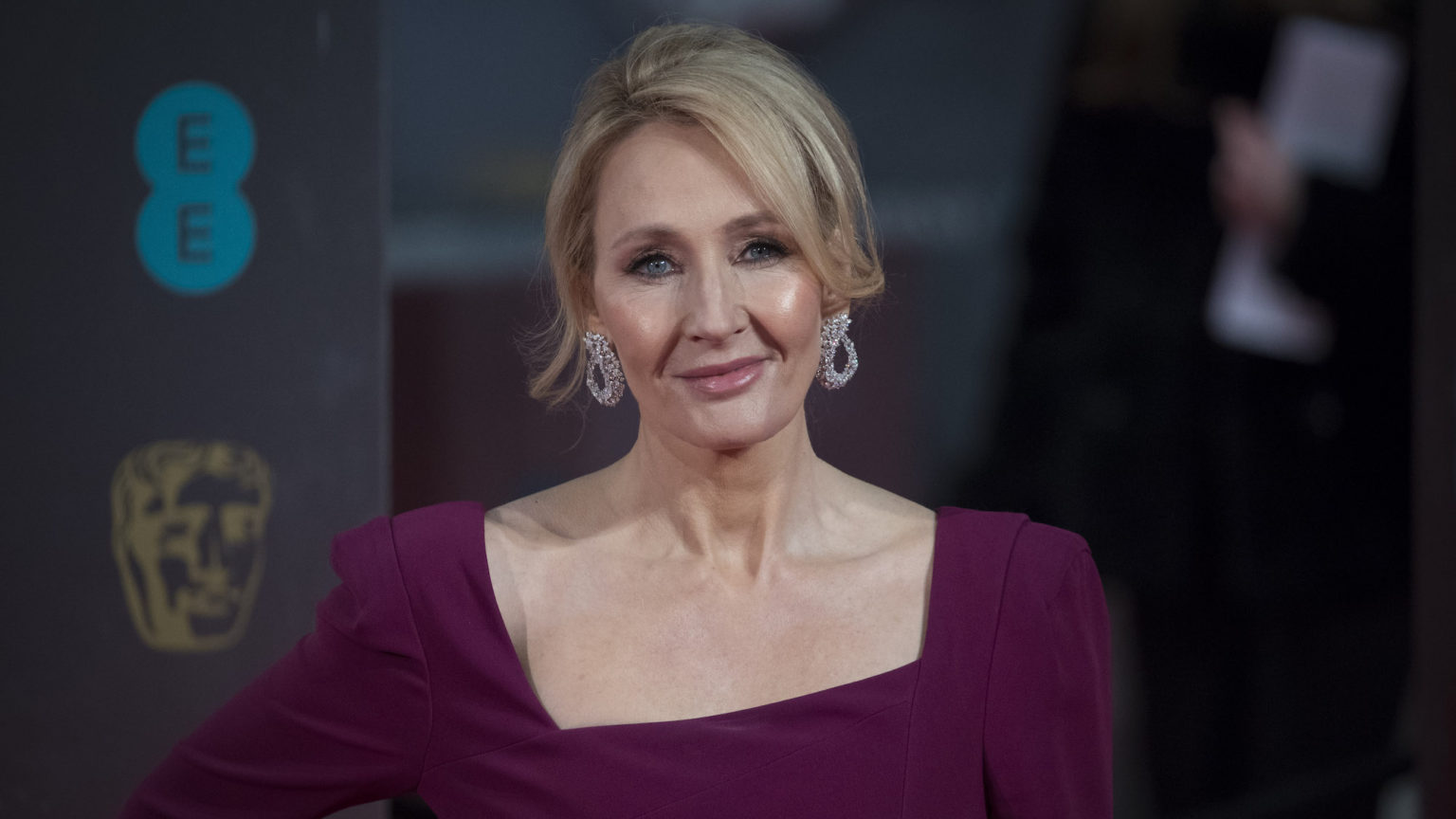 If you managed to catch the BAFTAs last Sunday, then you might have seen Emma Watson's not-so-subtle dig at JK Rowling. While handing out the award for Outstanding British Film, the actress and former Harry Potter star announced, 'I'm here for all the witches' – a statement clearly directed at the Harry Potter author, who has been widely derided as a 'TERF' – a trans exclusionary radical feminist – for arguing that biological sex is an essential component of womanhood. Most recently, Rowling criticised Labour leader Keir Starmer for saying that 'trans women are women'.
JK Rowling has been leading the fight against the erasure of women. We now live in an age where stating the basic biological notion of what a woman is has become tantamount to 'hate speech'. Rowling took to Twitter last week to criticise politicians for their 'attempts to threaten and intimidate [women] out of speaking publicly about their own rights, their own bodies and their own lives'. Feminists like Germaine Greer or Posie Parker, or even Surrey's police and crime commissioner, Lisa Townsend, have all been labelled TERFs for highlighting the fact that being a woman entails far more than dressing in women's clothing or 'feeling' like a woman.
I would normally find myself ideologically opposed to most modern-day feminists. But here, I wholeheartedly support them.
The phenomenon of 'femphobia' – a term I use to describe discrimination against real women, for fear of offending men who feel like women – is well and truly on the rise. Biological women's concerns about trans women (ie, biological men) competing in women's sports, or the presence of trans women in female prisons, are routinely ignored. It really does feel like women's rights are under attack in the name of men who feel like women.
An astonishing example of this arrived when Jennifer Klein, co-chair of the White House Gender Policy Council, slammed Iowa's Republican governor earlier this month for signing a bill banning transgender women and girls from women's sports. The significance of the bill, which commanded widespread local support among women, seemed entirely lost on Klein. That women cannot be expected to compete on a level playing field with biological men was apparently irrelevant. It is now becoming commonplace for public officials to mindlessly parrot support for transgender ideology, without even acknowledging how trans rights might impact on women's rights.
And it's not just that women's concerns are being ignored. Here in the UK, the Labour Party has come under fire for its MPs' inability to define what a woman is. Labour's shadow equalities minister, Anneliese Dodds, recently appeared on BBC Radio 4's Woman's Hour and waffled on in a pathetic attempt to avoid actually saying what a woman is. How can a party that one day hopes to lead this country not know how to describe half the population? It is utterly absurd.
The madness doesn't stop there, however. Many women have now been accused of using feminism to disguise their transphobia – usually by men. Give me a break. Since when did the rights of women to self-actualisation and bodily autonomy have to take a backseat to a small minority of people who feel alienated in their own bodies?
Women's rights do not have to be incompatible with trans rights. But in order to get to this point, both sides must be able to have constructive dialogue. Both sides must be able to identify common ground. It should not be seen as hate speech to acknowledge how biological differences between men and women have real-world implications – especially in sport and intimate public spaces.
This conflict between trans rights and women's rights is not going away. If a small group of political activists have enough power to make even the leader of the opposition cower in fear, then we really are in trouble. Women should not have their legitimate concerns invalidated by a small group of vicious, well-organised trans activists.
Esther Krakue is a writer.
To enquire about republishing spiked's content, a right to reply or to request a correction, please contact the managing editor, Viv Regan.