No, your six-year-old is not 'transphobic'
Of course young children are confused by transgenderism.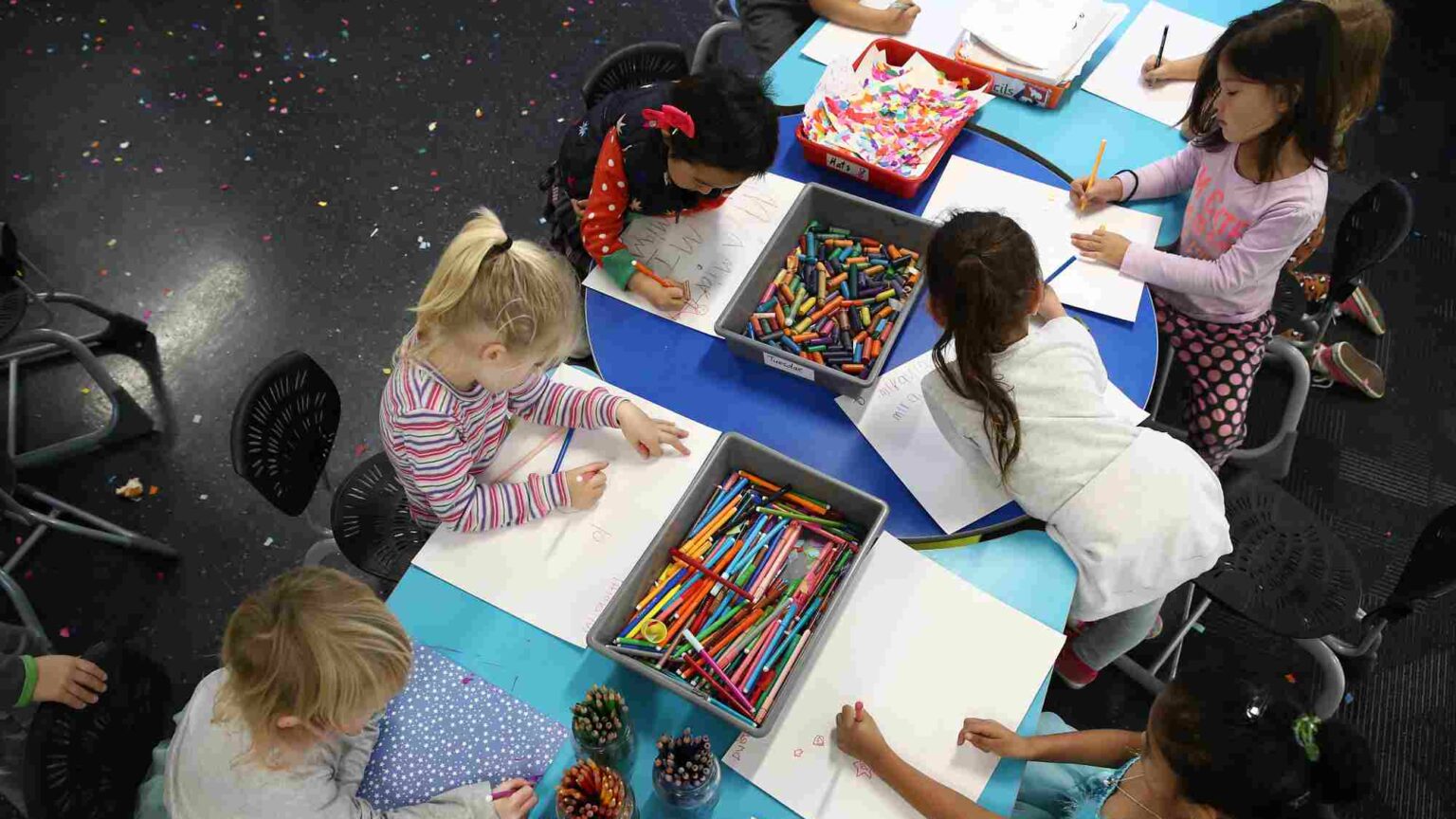 When a boy turned up to school one day wearing a dress, Sally and Nigel Rowe's six-year-old son was confused. He and fellow pupils were told that their classmate's change of clothes meant that 'he' was now a 'she'. The Rowes, a Christian couple from the Isle of Wight, raised the matter with the school's headteacher and were informed that their son's 'inability to believe a transgender person is actually a "real" female or male' would be deemed 'transphobic'.
The Church of England school was following guidance that was recognised at the time as best practice by the Department for Education. Seven years later and following a protracted dispute, the Rowes are now taking the Department for Education to judicial review.
In the years since the couple first questioned the policy of their son's school, transgenderism has filled the column inches of every newspaper. There are two bitterly opposed camps in the debate, which can be crudely termed 'biology believers' and 'ideology adherents'.
Until relatively recently, the views of the Rowes would have been considered unspeakable. Thankfully, political capital can now be made from poking the woke. To this end, education secretary Nadhim Zahawi has now said that schools ought to focus on 'education not indoctrination'. Zahawi announced plans this weekend to ensure teachers 'make a balanced presentation of opposing views on political issues'. Similarly, in 2020 the Department for Education released guidance cautioning schools against seeking advice from organisations that claim children could be 'born in the wrong body'.
The government has been slow to catch on to what the Rowes recognised immediately – that there are profound personal, social and legal consequences to pretending sex can be changed like a school uniform. Court cases challenging the replacement of 'sex' with self-declared 'gender identity' are mounting, and the voices of those who transitioned in childhood only to regret their decision as adults are growing louder. As Nigel Rowe told this weekend's Sunday Times: 'We need to get back to a reasonable standard of science and biology on this issue. There are men and women. Some people may feel that they are not male or female, but you will never genetically be the opposite sex.'
Nevertheles, the message that sex matters, and that it cannot be identified out of, has yet to trickle-down to schools. Well-intentioned teachers and human-resources departments are still embedding policies that frame acknowledging biology as bigotry. And teachers, parents and pupils are still scared to speak out against this.
Learning to distinguish reality from make-believe is a core part of childhood – something which children look to adults for guidance on. So when adults tell them that putting on bunny ears doesn't really make a person a rabbit, but wearing a dress can magically transform a boy into a girl, they let children down. The confused reaction of the Rowes' son to seeing his male classmate in a dress was understandable. The problem is not that a boy wants to wear a dress, it's that the adult world around him pretends that this makes him a girl.
If the word 'transsexual' was still in vogue, the idea of a 'transsexual child' would (rightly) elicit a shudder. Now it is far more common to hear the desexed word 'trans'. This linguistic slide has been accompanied by an astronomical rise in children identifying as the opposite sex or as 'non binary'. Every year this means thousands of children are set on a medical pathway that leads to life-long infertility. Referral numbers to the NHS's gender-identity services show a rise from 138 children in 2010/11 to 2,383 in 2020/21.
The concept of 'trans kids' serves a political purpose for adults who want to legitimise their reasons for identifying and dressing as the opposite sex. But let's be honest, transgender children do not exist – there are children who feel discomfort in their bodies and there are others unfortunate enough to be born to attention-seeking, woke parents.
'In the past transsexualism was understood as one possible outcome for children experiencing confusion or distress about their sex', explains Stephanie Davies-Arai of the group Transgender Trend. She tells me that the great majority of these children will naturally desist in such feelings and become reconciled with their bodies by the end of adolescence. 'A majority grow up to become lesbian, gay or bisexual as adults; becoming transsexual is the least likely outcome', she continues. 'To call a child "transgender" is to presume an outcome that is impossible to predict and sets in stone an identity which would otherwise most likely change as the child matures.'
The Rowes have been smeared as backward and bigoted for taking a stand against their school. They also received praise, but in a pattern that may well resonate with the historic experiences of heretical Christians, this has been covert. Sally Rowe told The Times: 'We know that there are parents at the school who support us. But they have to whisper their support, that's how scared they are of speaking out.'
Ten years ago, I would've been one of those sneering at the Rowes' faith. Today, as an atheist I recognise it as more enlightened and liberal than the state-sponsored wokery that schools and other institutions are expected to adhere to. The greatest threat to liberty no longer comes from Christians, but from intolerant zealots who hold that boys in dresses are girls, and biology-believers deserve to be shunned.
Jo Bartosch is a journalist campaigning for the rights of women and girls.
To enquire about republishing spiked's content, a right to reply or to request a correction, please contact the managing editor, Viv Regan.