The myth of St Meghan
When will the liberal left admit that they went to the barricades for two vapid, privileged chancers?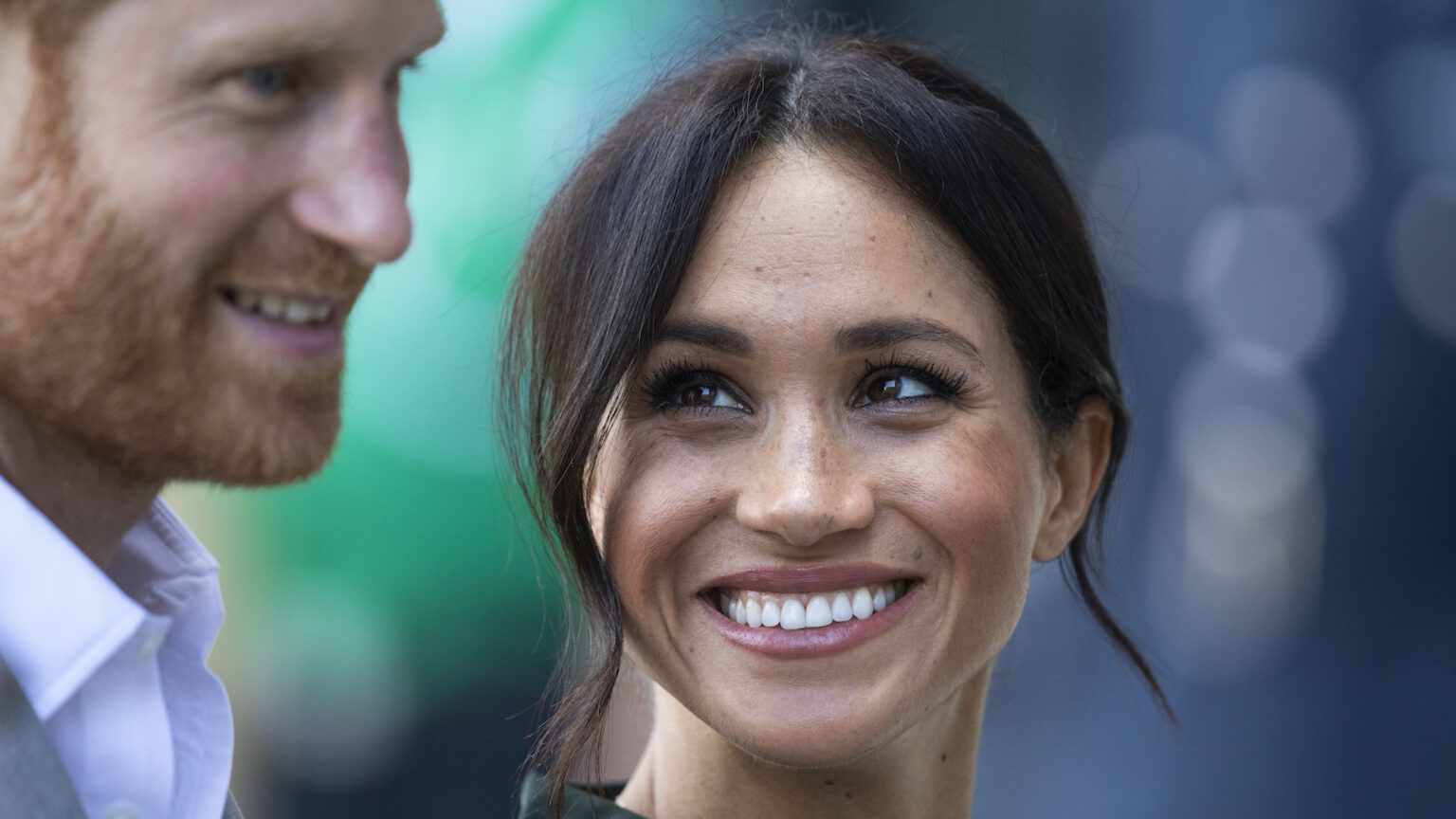 Over a three-day hearing at the Court of Appeal this week, the Duchess of Sussex admitted to misleading the High Court as key parts of her privacy case against Associated Newspapers, publisher of the Mail on Sunday, were called into question.
Earlier this year, a High Court judge granted summary judgement in Meghan's favour over the MoS's publication of extracts of a letter penned by the duchess to her estranged father, Thomas Markle. Her lawyers successfully argued that her privacy and her copyright had been breached by the newspaper.
But on Wednesday the disclosure of a cache of messages between Meghan Markle, Prince Harry and their then communications secretary, Jason Knauf, revealed that a claim she had made in the original trial was untrue. Something Meghan puts down to a 'memory lapse'.
It all came down to her aides' alleged contact with the authors of Finding Freedom, a puff biography penned by Omid Scobie and Carolyn Durand. The High Court had heard that Markle 'does not know if, and to what extent, the communications team were involved in providing information for the book'.
The emails suggest otherwise. Not only was she aware that Knauf was meeting the authors to discuss her life story, she also gave him notes to take with him. Prince Harry suggested at one point that he should talk to them himself, to give them a sense of the 'media onslaught' and 'cyber bullying' he feels his wife has suffered.
We await to see how or if this impacts on the judgement, which will be held at a later date. But Associated Newspapers will be hoping these revelations bolster one of its key arguments: that Markle forfeited her right to privacy due to her friends' and aides' briefings to the biographers and to People magazine.
That wasn't the only awkward detail to emerge at the hearing this week. In text messages, Meghan asked Knauf to look at the letter she had drafted to her father. 'Obviously everything I've drafted is with the understanding that it could be leaked', she said. She then pointed out that she had referred to her father as 'daddy' in the letter, adding that 'in the unfortunate event that it leaked, it would pull at the heart strings'.
Knauf told the court that Markle had 'explored options for written communication that might convince [her father] to stop giving interviews, but that could also set the record straight if he gave them to the media'. Associated Newspapers argued that Markle's an​​ticipation that the letter could leak also undercuts her case.
The end of the hearing follows a week of interventions by the royal couple in the US. Prince Harry, on an online panel about misinformation, claimed to have warned Twitter CEO Jack Dorsey 'that his platform was allowing a coup to be staged' a day before the riot at the US Capitol on 6 January. He also said that the term 'Megxit', popularised by the Sun to refer to the Sussexes' break from the royal family, is misogynistic.
For her part, Meghan appeared at a New York Times online summit, where she talked about her attempts to lobby members of the US Congress to introduce paid parental leave. She also had a pop at the tabloids, saying in an aside that one day they might come with a warning label attached, like cigarettes.
A cynic might suggest these were attempts to distract from the goings on in court. Even if that were the case, they only really underlined what was clear long before this particular beef with the Mail on Sunday began – namely, that Harry and Meghan cannot abide media scrutiny and mockery, despite there being an abundance of things about them to scrutinise and mock.
For years now, Harry and Meghan have tried to dampen down media criticism and intervene in politics in a way that would cause outrage if it were any other royal. In 2016, long before the tabloids turned against the couple, Harry penned a remarkable statement admonishing journalists for the 'racial undertones' of their coverage.
When their now infamous soft-soap Oprah interview dropped earlier this year, the Sussexes sent some instructions to the BBC as to how they felt the interview should be covered. After Piers Morgan said (somewhat prophetically) on Good Morning Britain that he didn't believe a word Meghan said, the couple complained to ITV. He later resigned after refusing to apologise.
When the Sussexes aren't using their royal titles to try to bend the ears of Jack Dorsey or members of Congress, they're using identity politics to deflect criticism. Around the time of Megxit the notion that Meghan was a victim of a racist British media was merely asserted in the absence of any actual evidence of it.
But it stuck. Because in our ridiculous era anyone claiming the status of victim, even those enjoying unimaginable wealth and inherited privilege, must be genuflected to. The liberal-left media rushed to the defence of the royal couple, even helping to push out the head of the Society of Editors earlier this year after he dared to defend the British press against Meghan's charges of racism. In 2019, 72 female MPs signed a letter in solidarity with Markle.
Even as it became clear that Megxit was not in fact all about the Sussexes protecting their privacy, even as they cut multimillion-dollar deals with Spotify and Netflix, even as they built a brand empire and pretended this was all part of some vague humanitarian mission, few of their cheerleaders stopped to ask themselves if they were in fact indulging a couple of smug chancers.
We can only hope that the myth of St Meghan is finally starting to unravel. But there's no escaping the fact that much of the liberal left, in Britain and America, went to the barricades for a duke and a duchess who just don't like being criticised. All because they – rather unconvincingly – played the victim.
Wokeness really does rot the brain. And that's the truth.
Tom Slater is editor of spiked.
Picture by: Getty.
To enquire about republishing spiked's content, a right to reply or to request a correction, please contact the managing editor, Viv Regan.