Why aren't we celebrating female athletes' actual achievements?
We seem to be more interested in their vulnerability than their strength.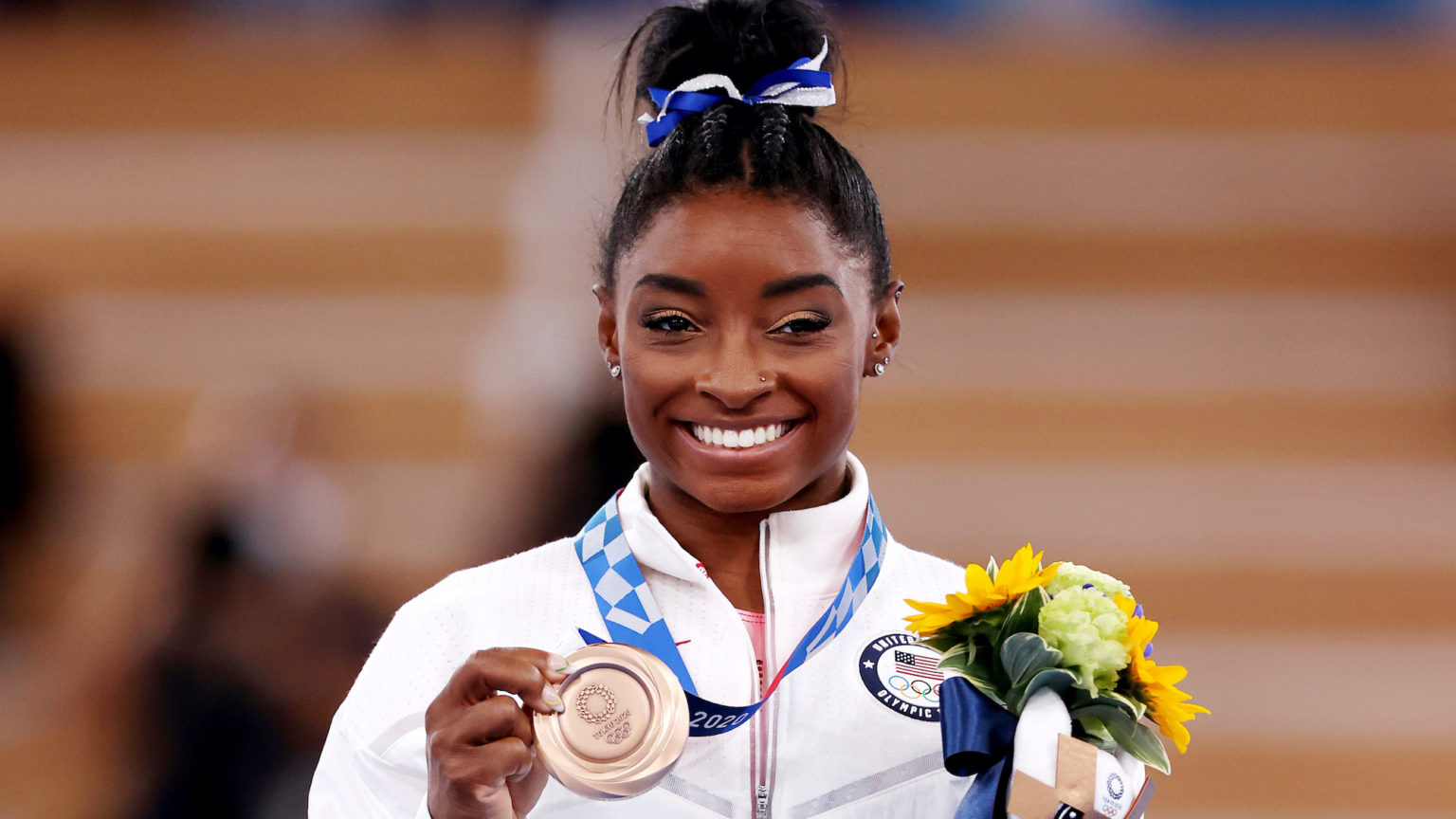 Elite athletes do amazing things to win, from taking ice baths to counting calories to being bitten by duck mites while swimming in lakes during lockdown. Pushing your body to the limit, and then finding out that you can go further than that limit, is what elite sport is all about.
Sometimes, athletes have to do embarrassing things, too. In 2005, all my Year 8 class could talk about was Paula Radcliffe defecating by the side of the road during the London Marathon. Radcliffe blamed her momentary lapse on a dodgy dinner the night before. It didn't stop her going on to win the race by five clear minutes. As a teenager who could think of nothing worse than having a poo in front of thousands of spectators and cameras, I found her determination inspirational.
Fast forward to 2021 and, if anything, sports coverage seems to celebrate those who fail to push human capacity to its extremes – particularly women. Take the celebration of Naomi Osaka – not for her many achievements in tennis but for her openness about mental health. The Japanese tennis player stopped doing media interviews and then withdrew from the French Open earlier this year, citing mental-health issues. Similarly, American gymnast Simone Biles recently withdrew from some of her Olympics events, also citing mental-health reasons. Like Osaka, Biles has been showered with praise for doing so. Apparently, female athletes are blazing a trail by not pushing themselves to the limit.
Compare the coverage Biles and Osaka have had with that of Charlotte Worthington and Bethany Shriever, who both won BMX gold medals. Or how about Elaine Thompson-Herah, who broke the Olympic record for the women's 100m sprint? People were more interested in Laurel Hubbard becoming the first trans woman to compete in a women's event than in Emily Campbell becoming the first British woman to win an Olympic weightlifting medal.
Sexism still exists in sport. It is baffling that para-athlete Olivia Breen was scolded for wearing bottoms that were 'too short and revealing', while other female athletes have been punished for wearing unitards that cover up too much. Female athletes are more likely to attract comments on their appearance and attractiveness than their male counterparts throughout the Olympics, especially on social media. But rather than pander to the idea that women are weaker, more fragile and more in need of protection than men, we should take the news of female Olympians smashing records and pushing boundaries as an example of how tough and limitless women can be.
We knew this already, of course. Despite the barriers she faced both mentally and physically, Radcliffe held the women's marathon world record for 16 years. Both Biles and Osaka have reached dizzying heights. Despite dropping out of earlier events, Biles won a bronze yesterday and remains one of the greatest gymnasts of all time. So let's not fetishise momentary weaknesses in female athletes' careers. Elite sport is, ultimately, about winning. Let's celebrate women's wins. That's how to inspire the next generation.
Ella Whelan is a spiked columnist and the author of What Women Want: Fun, Freedom and an End to Feminism.
To enquire about republishing spiked's content, a right to reply or to request a correction, please contact the managing editor, Viv Regan.