David Lammy: identitarian opportunist
He was once a serious, mature voice in the race-relations debate. Where did it all go wrong?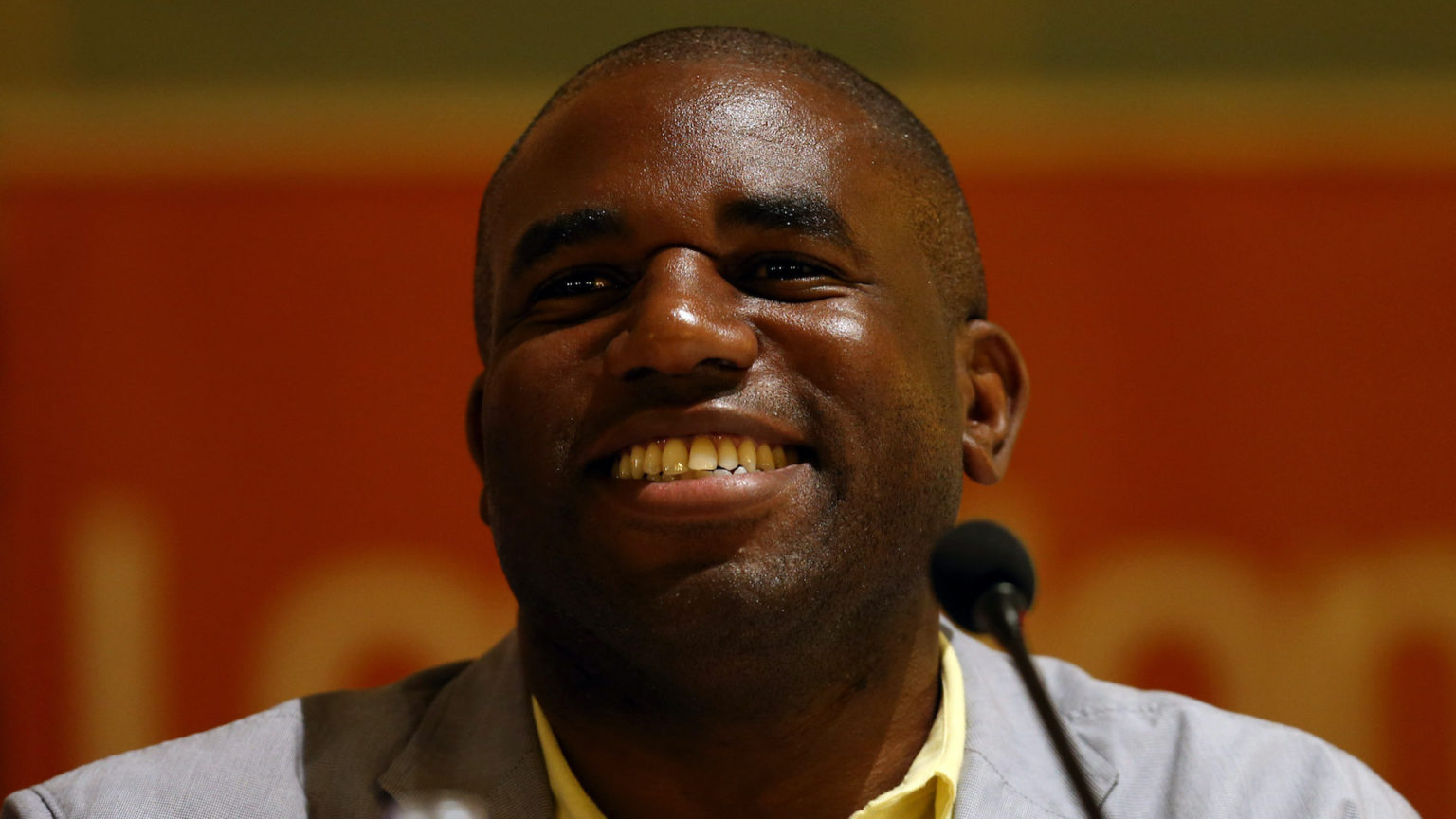 David Lammy has hit the headlines for bemoaning the lack of a 'Black English' option for Census respondents when they are asked about their ethnicity. His complaint is that you are allowed to choose 'White English' as your ethnic group, so why not 'Black English'?
As I have argued on spiked before, English identity is not racially exclusive. In fact, the vast majority of English people think that being English has nothing to do with your skin colour. But Lammy has got himself in a muddle. When it comes to ethnicity (as opposed to national identity), there is an 'English' ethnic group that stretches back to the Anglo-Saxons, and these people are, unsurprisingly, white. Besides, black respondents to the Census who wish to express their Englishness can simply choose 'English' as their national identity and 'Black' as their ethnicity. The Census does not deny anyone their right to be black and English.
Cultivating greater feelings of 'Englishness' in black communities is an important task. For that, we need to foster an inclusive patriotism, a more democratic state and greater equality of opportunity. This is not going to be helped by what box you can tick on a form.
While we need more politicians and public figures to speak up for an inclusive, post-racial Englishness, Lammy cannot be the messenger for this project. His problem is that he can no longer be considered a credible, good-faith actor in our country's conversation about race relations.
In recent years, Lammy has exploited questions of race to score cheap political points. Most infamously, he compared the pro-Brexit 'ERG' faction of the Conservative Party to the Nazis and to those who were complicit in South Africa's Apartheid.
Lammy has also peddled conspiracy theories about the Grenfell Tower tragedy. He suggested that the relevant authorities were under-reporting the number of deaths in the fire, as part of an alleged cover-up. He had no evidence for this sensational claim. He then attacked Sir Martin Moore-Bick – the retired Court of Appeal judge appointed to lead the Grenfell inquiry – on the grounds that he is a 'white, upper-middle-class man', and would therefore have difficulty gaining the trust of the Grenfell survivors. He said it was a 'shame' that a woman or an ethnic-minority judge was not selected to lead the inquiry instead.
Lammy was not always an identitarian race-baiter, of course. He was once a serious politician who showed great courage in taking on sensitive issues. Indeed, in my early adulthood he was one of the politicians I admired most. He was a sound voice during the London riots, which took place a decade ago this week. He emphasised the destructive effects of long-term worklessness. He stressed that meaningful employment provides a sense of self-worth and structure, and lies at the heart of responsible fatherhood in working-class communities.
Indeed, in the early 2010s Lammy spoke a great deal about fatherlessness and a lack of responsible male role models in the communities he knew. He feared that this was fuelling knife crime in London. Back then, he managed to blend a strong commitment to social justice with an honest family-oriented traditionalism.
Unfortunately, a number of personal disappointments seem to have led to the disintegration of his communitarian politics. This included finishing a distant fourth in Labour's selection process for London mayor in 2015 – behind eventual victor Sadiq Khan, the late Tessa Jowell and Diane Abbott. This would have been a bitter pill to swallow for a man of his intellect.
After this defeat, his personal politics grew more in sync with the rise of racial identity politics and radical social liberalism that was engulfing the broader left. Though he was once a mature champion of an inclusive multi-racial democracy, he has now established himself as one of the most divisive high-profile figures in our race-relations debate.
The 'Black English' episode is typical of a politician who now prefers attention-grabbing identitarian stunts to the hard work of building social cohesion.
Rakib Ehsan is the author of upcoming book Manufactured Grievance, published in June 2022.
To enquire about republishing spiked's content, a right to reply or to request a correction, please contact the managing editor, Viv Regan.