Identity politics is bad for your health
The politicisation of masks and vaccines shows that everything in America is now tribal.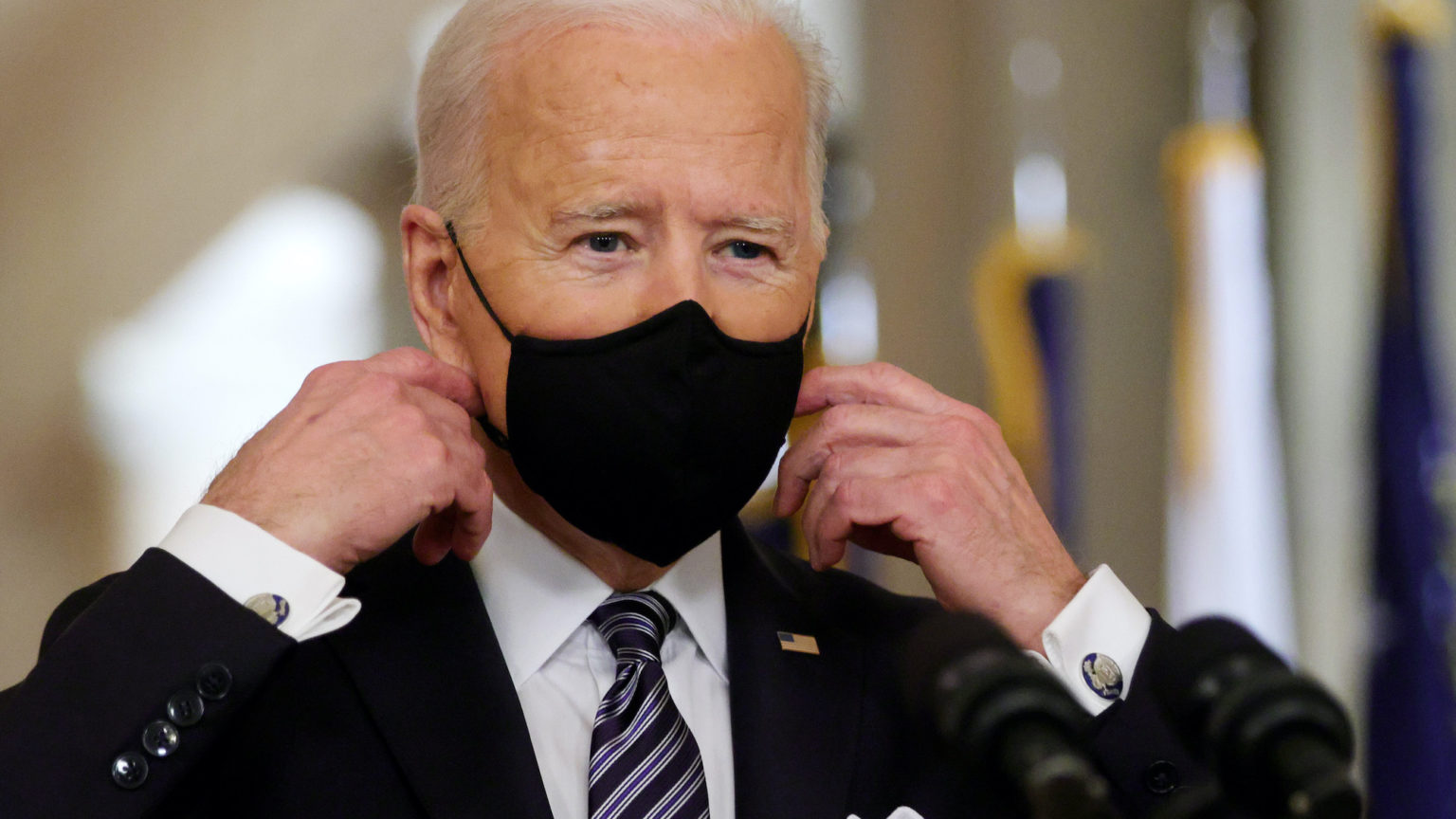 When a self-identified progressive tells a reporter that he's still wearing a mask outside because he doesn't want to look like a Republican, and a Republican says he's not getting vaccinated in order to own the libs, they're each speaking for themselves.
Their individual idiocies are no basis for assuming that most people masking outdoors or declining vaccinations are engaged in puerile partisan signalling. Some mask-wearers have underlying conditions that make Covid particularly dangerous and vaccines particularly ineffective – they deserve sympathy not derision, whether or not their outdoor masks are necessary. Some vaccine refuseniks may feel at least partly immune because of previous bouts with Covid, or they may be wary of vaccines developed in record time. You can question their risk assessments, but they're not acting irrationally.
It is, however, troubling that some people – any people – openly state without fear of looking stupid that they make healthcare decisions for utterly irrelevant political reasons. Identity politics is turning a lot of Americans into pod people, and it's bad for our health, personally and politically.
Partisan affiliation is not exactly a predictor of vaccine hesitancy, but it is an apparent influencer. According to a PBS / NPR / Marist poll, 41 per cent of Republicans say they don't plan to get vaccinated as opposed to four per cent of Democrats. These numbers can be a bit deceiving: a recent Kaiser Family Foundation (KFF) poll found that 'a majority of Republicans are or want to get vaccinated… fewer of them are a definite no'. But differences in vaccination rates in Democratic and Republican dominated states persist.
It's hardly surprising. Millions of Americans have viewed Covid through partisan lenses from the beginning. A 2020 Pew Research Center poll found that Republicans and Democrats differed in assessing the country's reaction to the virus: 'Among Republicans, more say that people across the country are overreacting to the outbreak than not taking it seriously enough… the balance of opinion is the opposite among Democrats.' One year later, according to Pew, 'Five times as many Republicans and GOP leaners (60 per cent) as Democrats and leaners (12 per cent) say the pandemic has been exaggerated. At the same time, Democrats are about four times as likely as Republicans (34 per cent vs nine per cent) to say it has been downplayed.' And although 'comparable majorities' consider the pandemic a 'major threat' to the economy, Pew found that '82 per cent of Democrats say the outbreak is a major threat to the health of the US population as a whole, [while] half as many Republicans (41 per cent) say the same'.
It seems likely that partisan differences in assessing the threat of Covid and official responses to it partly reflect different sources of information consumed by Americans, right and left, respectively. But the differences in opinion also reflect a feedback loop: once a point of view, no matter how irrational or extreme, is identified with one tribe or another, it becomes a shibboleth. If, for example, you associate yourself with progressives and want to be welcomed by them, you will not express any scepticism about transgenderism or the alleged irrelevance of biological sex. If you're a Republican eager to be accepted by the party of Trump, you will not accept the legitimacy of Joe Biden's presidency or question the patriotism and good intentions of people who violently overran the Capitol on 6 January in an effort to overturn the election and, perhaps, 'hang Mike Pence'.
Political correctness, the censorious spawn of identity politics, is not popular among Americans: 'Nearly three ​fourths (71 per cent) of Americans believe that political correctness has done more to silence important discussions our society needs to have', according to a 2017 CATO survey. 'A little more than a quarter (28 per cent) instead believe that [it] has done more to help people avoid offending others.' But while unpopular, political correctness is impressively and distressingly powerful: 'Most Americans self‐​censor their political opinions because they're afraid they might offend someone. Nearly six in 10 (58 per cent) report that the "political climate" these days prevents them from saying what they believe "because others might find them offensive".' These findings date back to 2017. But in the four years since then, the alacrity with which people take offence and the severity of the consequences for giving it have only increased.
This creates another feedback loop. The more people feel constrained to speak freely in mixed company, the more they'll seek the sanctuary of their own tribes – where they're more likely to feel pressured to parrot tribal views than free to express their own. Freedom of expression poses existential threats to tight identity groups, which are bound together by pressure to conform. And the more identity politics infects social, cultural and political life, the more insular and conformist we become. No wonder masks and bare faces became opposing political ads for some and vaccine refusals statements of political loyalty. The political has never been more personal.
Wendy Kaminer is an author, a lawyer and a former national board member of the American Civil Liberties Union.
To enquire about republishing spiked's content, a right to reply or to request a correction, please contact the managing editor, Viv Regan.