Three cheers for the Roovolt
Deliveroo riders are demanding an end to exploitative working conditions.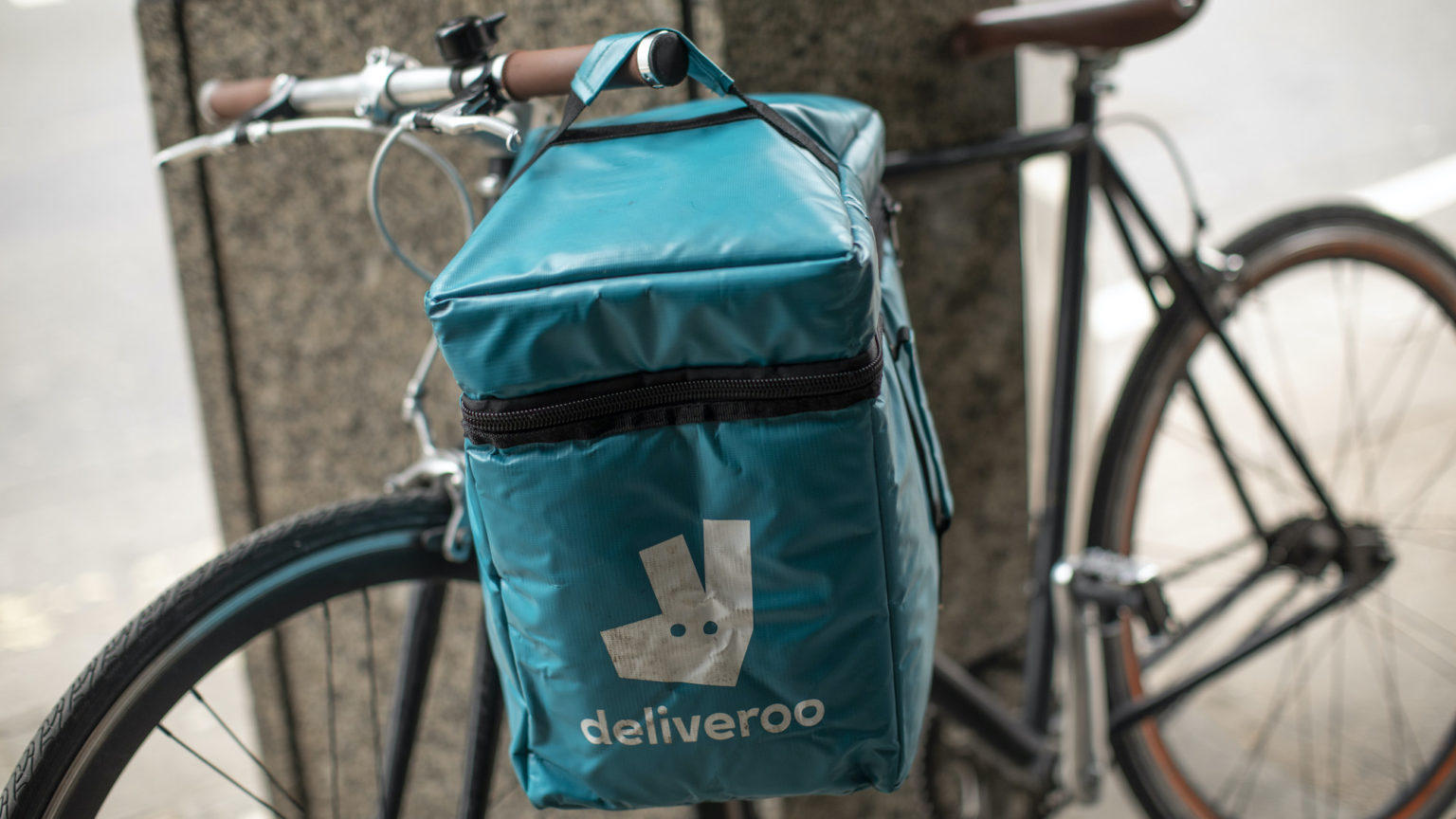 Hundreds of Deliveroo riders went on strike on Wednesday, just days after their employer's embarrassingly bad stock-market flotation.
Among the aims of the so-called 'Roovolt', organised by the Independent Workers' Union of Great Britain (IWGB), are a guaranteed living wage, holiday and sick pay, and the right to turn down unsafe work without facing a penalty.
Invoices seen by the Bureau of Investigative Journalism tell a dark tale about Deliveroo riders' working conditions. Of the more than 300 riders the Bureau looked at, one in three made less than the national minimum wage for over-25s (£8.72 per hour) over the last year – and some earned just £2 per hour.
Deliveroo's stock-market disaster (on Wednesday afternoon, shares were valued at 25 per cent below their float price) is, no doubt, of more concern to its owners than the grievances behind the Roovolt. But the Bureau's revelations appear to have resulted in some investors declining to buy in to the flotation. The costs of exploitation are boomeranging back to Deliveroo's execs.
The strike follows on from the recent Supreme Court ruling against Uber. The court found in favour of former Uber drivers who were demanding that staff get the title of 'employees' and the rights associated with that status. Uber said the ruling did not apply to the vast majority of its drivers, but said it would start a consultation with them nonetheless.
IWGB president Alex Marshall was clearly inspired by this victory for workers' rights. He said ahead of the Deliveroo strike that the company 'presents a false choice between flexibility and basic rights but the Uber ruling showed that here as well as abroad, workers can have both'.
He's right. There is no reason why gig-economy workers should not have the same fundamental rights as any other workers. Working in a flexible role often means losing some rights, including a degree of employment security – but it should not mean losing your entitlement to things like the minimum wage and sick pay.
It remains to be seen whether Deliveroo will take any positive, substantive action in response to the strike. So far its words have not been wholly encouraging. A spokesperson said it recently surveyed 8,500 staff and found nearly 90 per cent were 'happy with the company', adding that the IWGB 'does not represent the vast majority of riders'. The company has begun a consultation with staff on how to use its new £50million community fund, however.
But whatever Deliveroo says, the gig economy needs to change – and workers are forcing it to. Last year, the Spanish Supreme Court ruled that delivery drivers should count as employees and not self-employed. In February 2021, a Dutch court ruled against Deliveroo for the same reason. And alongside the Uber ruling in the UK, Just Eat (formally known as Just Eat Takeaway.com NV) has been busily engaged in moving drivers on to employee contracts, with sick pay, holiday pay and pension rights attached. It has given nearly 2,000 drivers this status.
There is no legitimate reason why Deliveroo cannot do the same. It recently announced a loss of £223.7million for the last year, although this was actually an improvement on the figure for 2019 (£317million). But basic employment rights are not something to be given and taken away depending on a firm's financial performance.
If Deliveroo really believes its riders are happy with their current deal, it should offer them employee status and see how many take it. Will 90 per cent stick with the current terms? Somehow I doubt it.
Paddy Hannam is editorial assistant at spiked. Follow him on Twitter: @paddyhannam.
To enquire about republishing spiked's content, a right to reply or to request a correction, please contact the managing editor, Viv Regan.