Sadiq is turning London into a nanny state
Now the patronising mayor wants to ban gambling ads.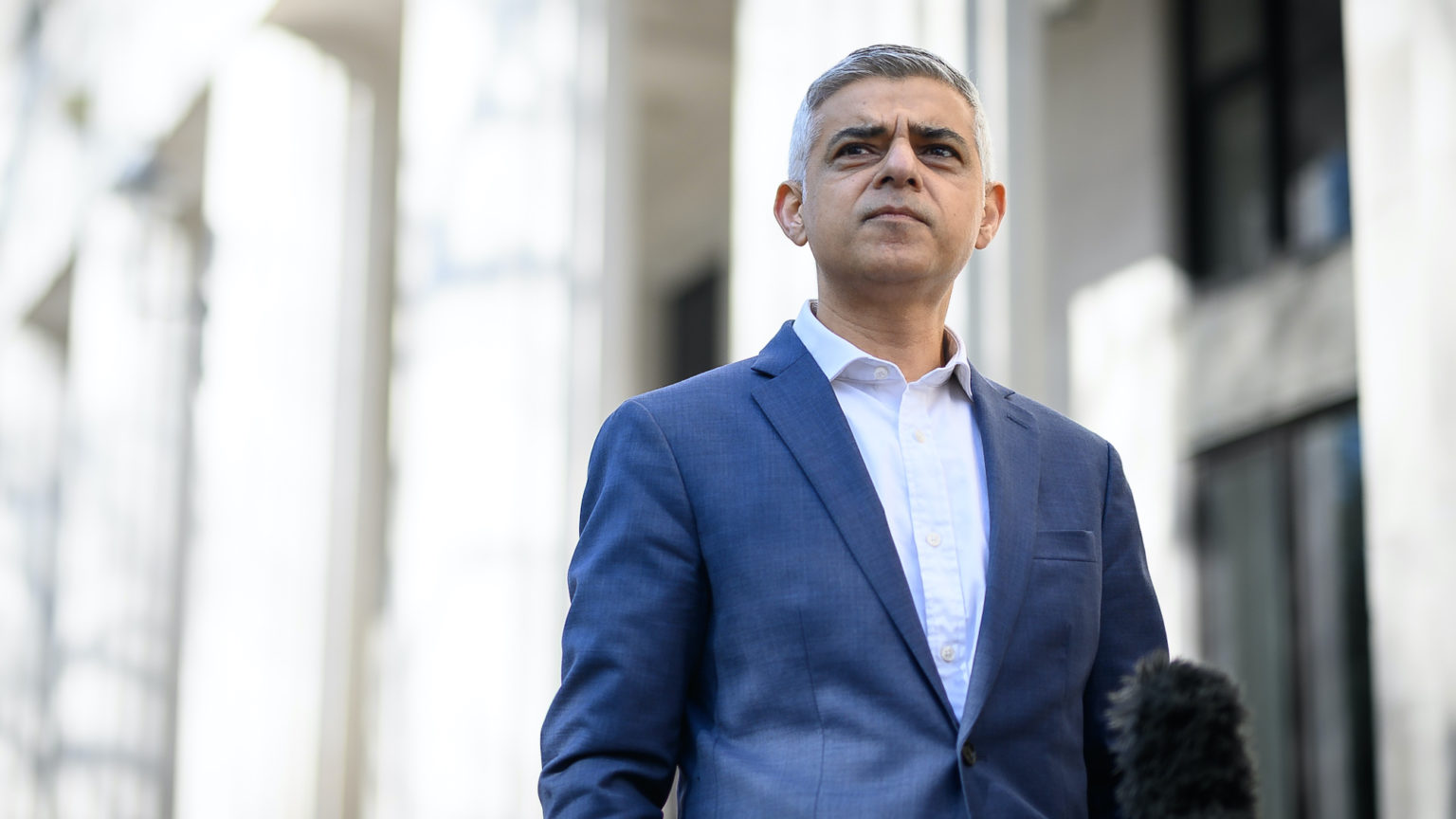 If re-elected as mayor of London, Sadiq Khan says he will ban gambling advertising on the London Underground. 'I've already banned body-shaming advertisements and advertisements for foods high in fat, salt and sugar on the TfL network because of their impact on the health of Londoners. Given the devastating way gambling addiction can destroy lives and families, I'll instruct TfL to bring forward plans to extend the ban to harmful gambling advertisements on the network', he announced in his manifesto this week.
Censoring what Londoners and visitors to London can see on trains and buses is not new territory for Khan. As he himself says, he has form in this area. Shortly after his election in 2016, he banned 'Beach Body Ready' adverts. Two years ago he banned junk-food adverts. He stands accused of hypocrisy in his attitude to ads – he bans some adverts for being 'harmful' but then he awards prizes to others that are not that different. For example, last year he awarded £500,000 worth of free advertising on the London Underground to the hosiery brand Nubian Skin.
Now, at a time when the national government is already looking into banning gambling adverts as part of its review of the 2005 Gambling Act, Khan has announced that whatever happens with that review, he will make sure that Londoners are protected from seeing Ray Winstone urging them to have a punt.
Khan's move will go down well with those who think we all need to be protected from 'dangerous' images and ideas. 'Why should we see things that are harmful?', some will say. It is tempting to ask what exactly the word 'harmful' means when it is used to describe a gambling advert. What would be an 'non-harmful' gambling ad? Will signs telling passengers 'Alight here for the Romford Dogs' or 'Change here for Kempton Races' also be on Sadiq's proscribed list? Given that his junk-food advertising ban led to an organic-food company having to remove images of bacon from its adverts, it seems pretty clear that lots of signs and ads could be swept up in his planned extension of his censorship on London transport.
You do have to ask what all the fuss is about, and why Khan has listed tackling gambling adverts as one of his key pledges for London. There is no clear evidence that gambling ads are in any way damaging. As one advertising expert has pointed out: 'Advertising plays neither a significant or even a casual role in problem gambling or harm in general.'
What is clear is that, if Khan wins and implements this ban, there will be an impact on TfL's revenue. The junk-food advertising ban costs TFL £13million a year, according to the Financial Times. This week City AM said, 'The decision to ban gambling ads comes as TfL faces a dire financial situation thanks to Covid-19 wiping out a large portion of passenger revenue'. It pointed out that, 'Gambling ads could contribute millions of pounds towards this'.
But the financial impact of the ban is just part of the story. The bigger question is what kind of politicians we want. When you start thinking that your role as mayor of London is to control what Londoners can see, then that is not going to help build a better, freer capital. If Khan wins another term, we'll no doubt see more patronising nanny-state interventions like this one.
To enquire about republishing spiked's content, a right to reply or to request a correction, please contact the managing editor, Viv Regan.