London's ludicrous junk-food ad ban
An organic-food company has been forced to remove images of bacon and butter from its adverts.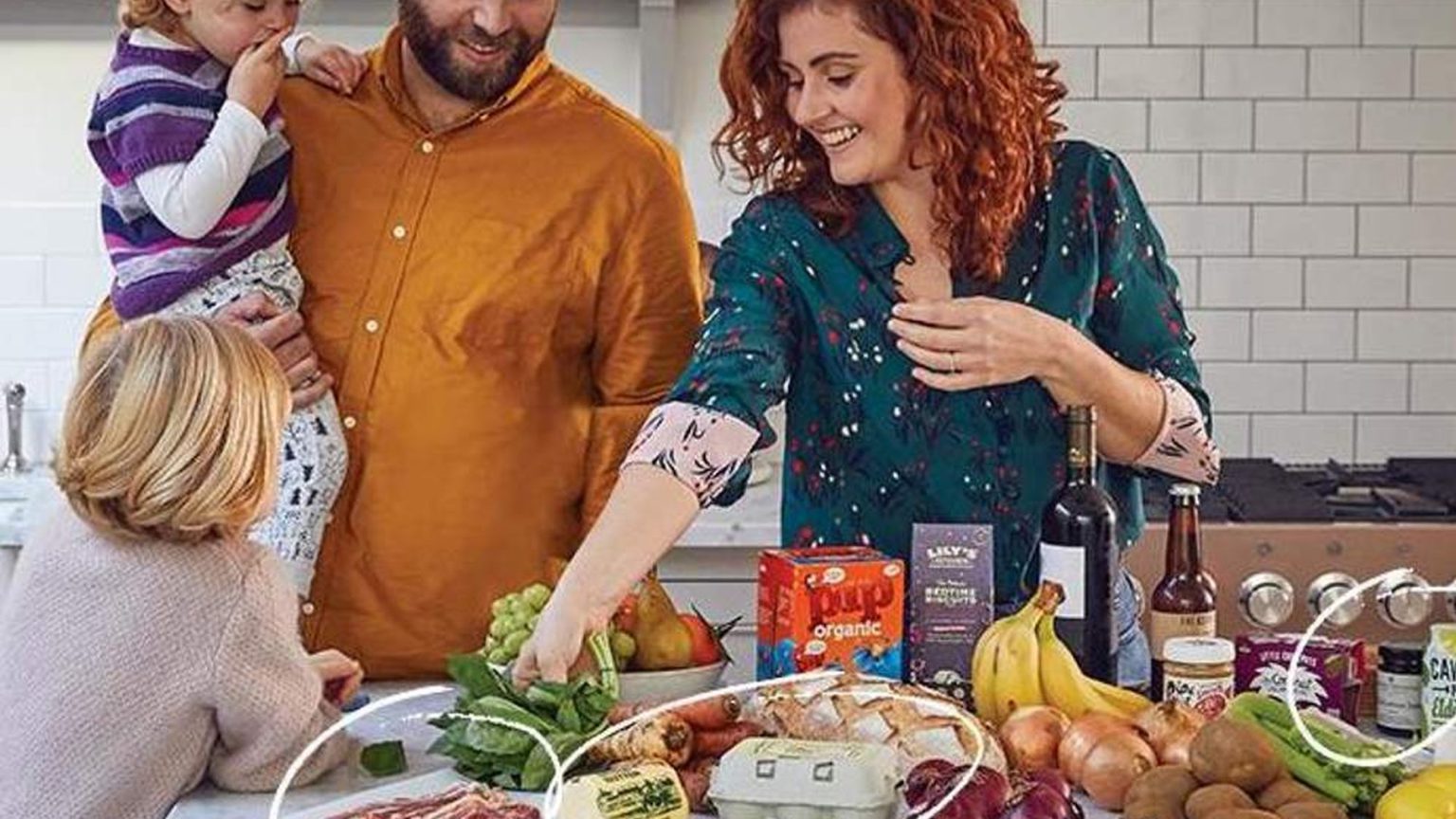 In November last year, the mayor of London, Sadiq Khan, announced that 'junk food' advertising would be banned on the entire Transport for London (TfL) network from 25 February. The press release touted the new regulation as one of several 'groundbreaking measures to help tackle child obesity'. If enthusiastic endorsement from Jamie Oliver – 'an amazing move' – wasn't enough to confirm it was a stupid idea, this week's ban on an advert by a right-on food firm put the tin lid on it.
Farmdrop, an organic-food home-delivery firm, proposed an advert showing a delightful scene of middle-class family life, featuring mum, dad, young kids and a table of tasty goodies. However, TfL bosses asked Farmdrop to cut out parts of the image containing such treats as bacon, butter and jam. Moreover, the firm was asked to confirm that other foods featured, including shortbread, juice, biscuits, yoghurt and elderflower, were in compliance with the new rules.
Damian Hind, marketing manager of Farmdrop, told the London Evening Standard: 'We had to go through everything on the tabletop with our buyers and check the nutrient profile. We had to get rid of jam. That was one we definitely couldn't use. Then they told us to check bacon, bread, eggs, butter and peanut butter – and we did. But obviously – according to their scoring – bacon, eggs and butter are not compliant with the regulations so we had to crop them out [of] the photo. It actually got ridiculous.'
The story gives the lie to the idea that TfL's ban would only affect 'junk food', a category defined by snooty prejudice rather than scientific precision. Since it would almost certainly be illegal for a public authority to ban specific companies – the usual burger, pizza and fried-chicken suspects – a more neutral policy was applied. The ban instead covers 'all adverts for food and non-alcoholic drinks high in fat, salt and / or sugar and considered "less healthy" under Public Health England guidelines'.
The trouble is that lots of foods that normal people would regard as perfectly healthy also fall foul of the guidelines: cheese, nuts, eggs and much more. Even olive oil – the centrepiece of the much-touted 'Mediterranean diet' we're all supposed to be abiding by – is verboten. But then again, there's nothing much wrong in nutritional terms with most of the things that are classed as 'junk'. Take a Big Mac meal from McDonald's: a sandwich made with locally sourced lean British or Irish beef with fried potatoes, which are rich in vitamin C and folic acid. You might match that with a sugary drink if you like, but there are sugar-free alternatives if you want to keep the calories down or have it with a small bottle of orange juice or organic milk if you prefer. In short, perfectly nutritious food and it even ticks a lot of right-on foodie boxes, too.
What Sadiq Khan and food campaigners really want to do is ban the plebs from seeing adverts for tasty food produced by big corporations. Nice, oh-so-woke firms like Farmdrop weren't supposed to be the target. Despite the ban, Farmdrop's bosses continue to act as if they have drunk the low-sugar organic Kool-Aid. CEO Ben Pugh told the Standard: 'We support the ban, but it's being handled very unjustly. Our ad was a mixture of balanced, whole foods. It's crazy.'
Sorry, Ben, but that's the perverse consequence of a dumb ban that's based on a monkey-see, monkey-do view of Londoners. Instead, for the sake of allowing commuters the right to see and choose what they might want to eat for dinner (and for the sake of TfL's overstretched finances), let Farmdrop compete with everyone else – lift this pointless, illiberal ban.
Rob Lyons is science and technology director at the Academy of Ideas and a spiked columnist.
Listen to the latest episode of Last Orders, the spiked podcast on all things nanny state:
To enquire about republishing spiked's content, a right to reply or to request a correction, please contact the managing editor, Viv Regan.