Sadiq Khan's naked hypocrisy
Why is the London mayor throwing money at some underwear ads while banning others?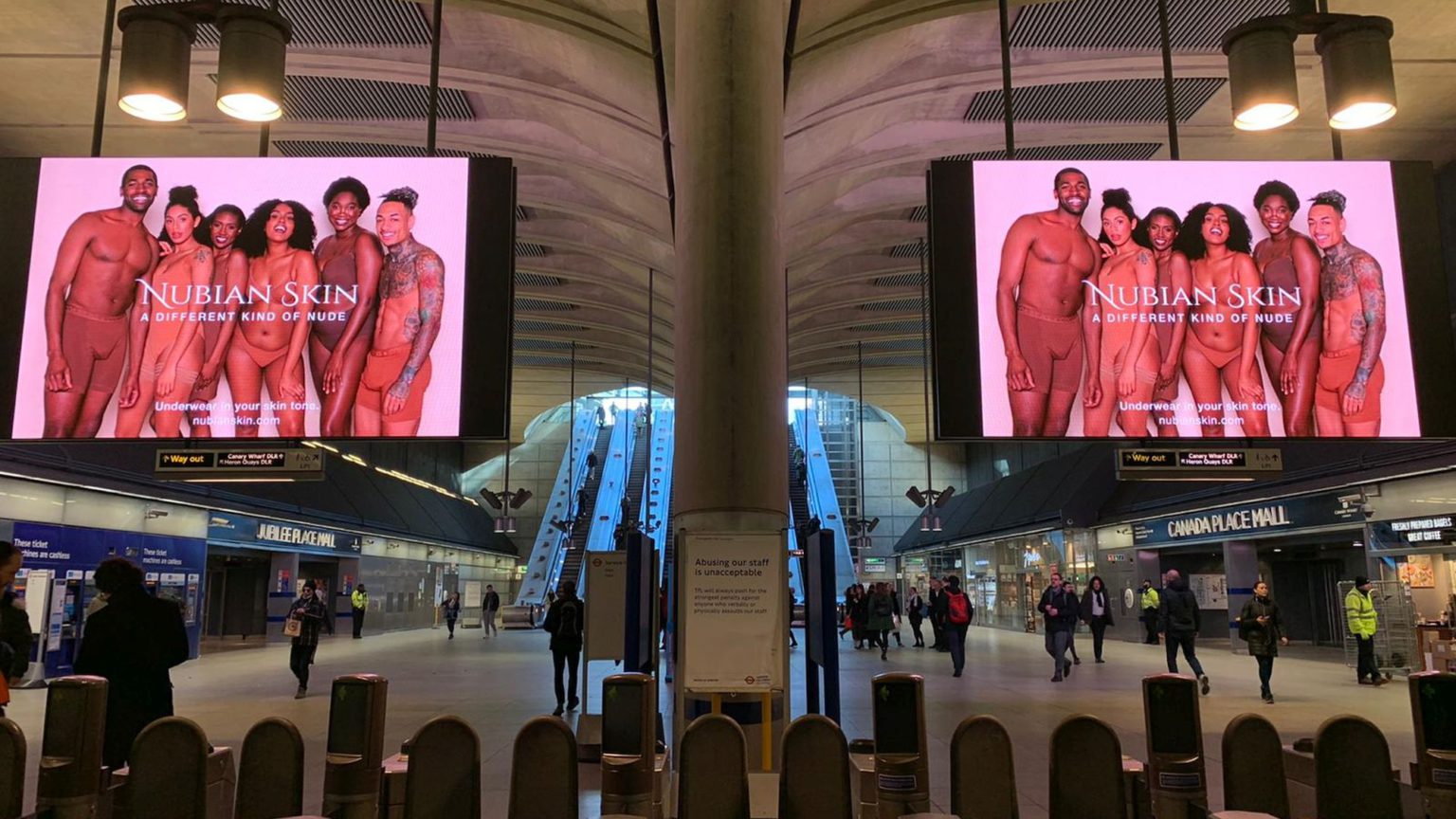 London mayor Sadiq Khan has awarded £500,000 worth of free advertising on the London Underground to hosiery brand Nubian Skin.
The brand's 'A different kind of nude' campaign was unveiled by the mayor as the winner of a Transport for London competition to promote diversity in advertising. The adverts, to be displayed in prominent positions across the tube network, feature men and women in nude-toned underwear.
I'm proud to unveil Nubian Skin as the winner of this year's TfL Diversity in Advertising Competition. Look out for their empowering, inclusive adverts on the @TfL network. pic.twitter.com/uUjvSG7t5d

— Mayor of London (@MayorofLondon) February 10, 2020
Most people are fine seeing men and women in underwear and are unlikely to find anything offensive about the adverts. But Sadiq Khan – notoriously – does not like to see women in underwear in adverts.
One of Khan's first moves as mayor was to ban Protein World's 'beach body ready' adverts, which featured a fitness model in a bikini.
'As the father of two teenage girls, I'm extremely concerned about this kind of advertising, which can demean people, particularly women, and make them ashamed of their bodies', he said at the time.
Summer is around the corner – Lets get beach body ready!! ??☀️ pic.twitter.com/COD2NQlo9o

— Protein World (@ProteinWorld) April 14, 2015
Much of the feminist backlash to the beach-body adverts (rather ludicrously) presented itself as being about 'body shaming', as if the mere presence of a conventionally attractive woman can demean others. Yet Khan's TfL has also banned adverts featuring partial nudity on entirely prudish grounds.
In 2017, TfL banned an advert for Heist, a tights brand. The ad showed a model leaping into the air. She was wearing only Heist tights and was therefore – horror of horrors – exposing her naked back to unsuspecting commuters.
The advert was branded 'overly sexualised' and the tights company was ordered to cover up the offending back.
Woman's back is deemed offensive. Madness. #everydaysexism
"Topless dancer advert on London Tube is censored" https://t.co/JOYWK1DRIV

— Rosie Webster (@DrRosieW) October 12, 2017
Censorship is clearly the norm in Sadiq Khan's London. (And that's before we even get on to TfL's ban on junk-food advertising, which was so restrictive that even TfL's own advertising was censored.)
The grounds for censorship are totally opaque. Most tube users will struggle to divine why one underwear advert is empowering, but others need to be taken down.
Sadiq the censor needs to drop the double standards and the woke puritanism that drive his advertising policy.
Picture by: Mayor of London / Twitter.
To enquire about republishing spiked's content, a right to reply or to request a correction, please contact the managing editor, Viv Regan.