Why does David Cameron keep getting duped?
The Etonian ruling class isn't what it used to be.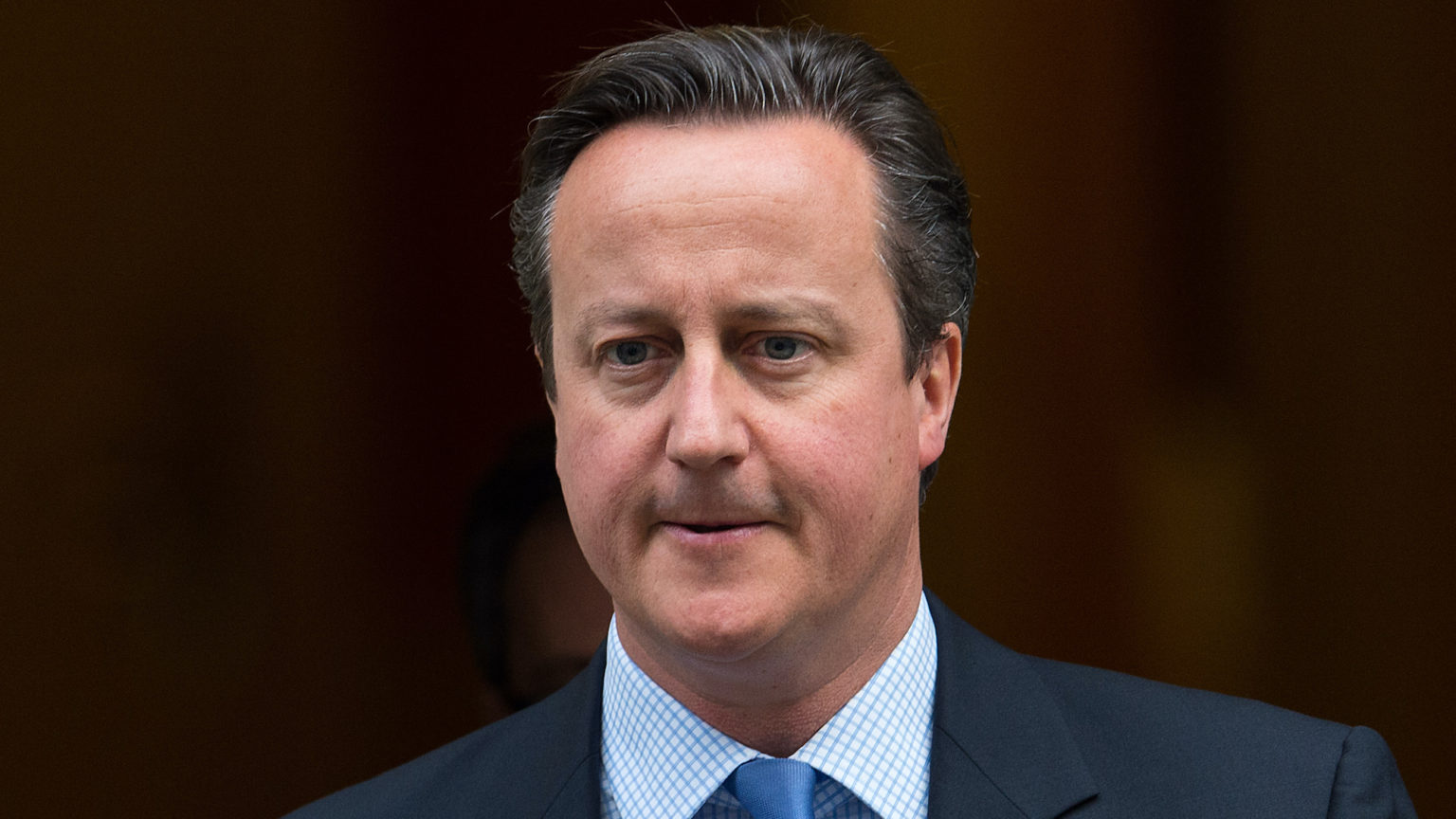 Tory broadsheet newspapers are currently reeling at the extent of David Cameron's 'naivety' in his business partnership with Australian financier Lex Greensill. Now referred to as the 'toxic banker' (potentially a new form of rhyming slang), back in 2012 civil servants and other ministers raised eyebrows at the 'unknown' Aussie sitting at the top tables in Whitehall. It's yet another embarrassing indictment of Cameron's lack of political experience and wile.
Greensill's big idea for the government back then was for banks to step in and resolve cash-flow problems for pharmacies. If small, family-owned pharmacies were waiting too long for reimbursement for prescription drugs, the bank would step in and provide the payment. The pharmacy would then return the cash once they had been paid. But there was one snag – they'd have to pay a one per cent interest rate to the bank that provided what amounted to a loan. It may be standard supply-chain practice in the finance sector, but state officials felt there was a fundamental flaw – why did the state, with all its resources, need a bank to pay its bills promptly? Why didn't the state just pay them, on time?
The second obvious concern was who really benefited from such a scheme? It was firstly Greensill's old employers, Citigroup bank, and then Greensill's own company. Civil servants suspected that Greensill was trying to insert himself into the relationship between the government and its suppliers. Apparently, there wasn't much evidence that pharmacies were suffering from late payment issues anyway. It was something akin to pyramid selling – and the ex-prime minister of the United Kingdom fell for it.
After leaving office, Cameron was also hoping to make around £60million through Grensill's company after it was valued at $7 billion. But as its complex loan schemes started to unravel, Cameron subsequently sent a series of texts to chancellor Rishi Sunak, lobbying him to grant hundreds of millions of pounds in taxpayer-funded loans to the company. The Treasury rejected the company's application for loans and it went bust, leaving Cameron's share options worthless. The scandal here is that, right from the start, the public purse was put at risk through Cameron being duped by a financial spiv.
Of course, it's not the first time Cameron had effectively been mugged by canny operators. Alex Salmond's attempted political comeback should remind us of what happened prior to the Scottish Independence referendum in 2014. Many political commentators were 'incredulous' that Cameron had conceded so much to Salmond and the SNP. Cameron nodded along to the nationalists' demands on the timing of the referendum (giving them two-and-a-half years of campaigning) and let them decide on the wording. He even granted 16- and 17-year-olds the vote. The Downing Street cat would not have been so easily outsmarted.
Time and again, the former PR man for Carlton Television has shown he lacks the Machiavellian instincts needed for high office. But there's more going on here than one individual's flaws and naivety. It seems the Old Etonians as a whole are not of the calibre they used to be. They keep getting caught out chasing the latest fad – whether in pop culture, politics or financial wizardry.
Back in the days of real conflict and contestation, it was Etonians who successfully duped and shafted their class enemies in the labour movement and beyond. But the defeat of working-class power has left the Etonians to rule without much social pressure against their class position. It has robbed them of their purpose and guile. Cameron might know and love the Jam's 'Eton Rifles', but the song's meaning now belongs to another age. After all, when even the slow-witted Prince Harry can be counted among your alumni, Eton is clearly not the place it used to be.
Neil Davenport is a writer based in London.
To enquire about republishing spiked's content, a right to reply or to request a correction, please contact the managing editor, Viv Regan.