Harry, prince of psychobabble
The Duke of Sussex has become a woke meme-generating machine.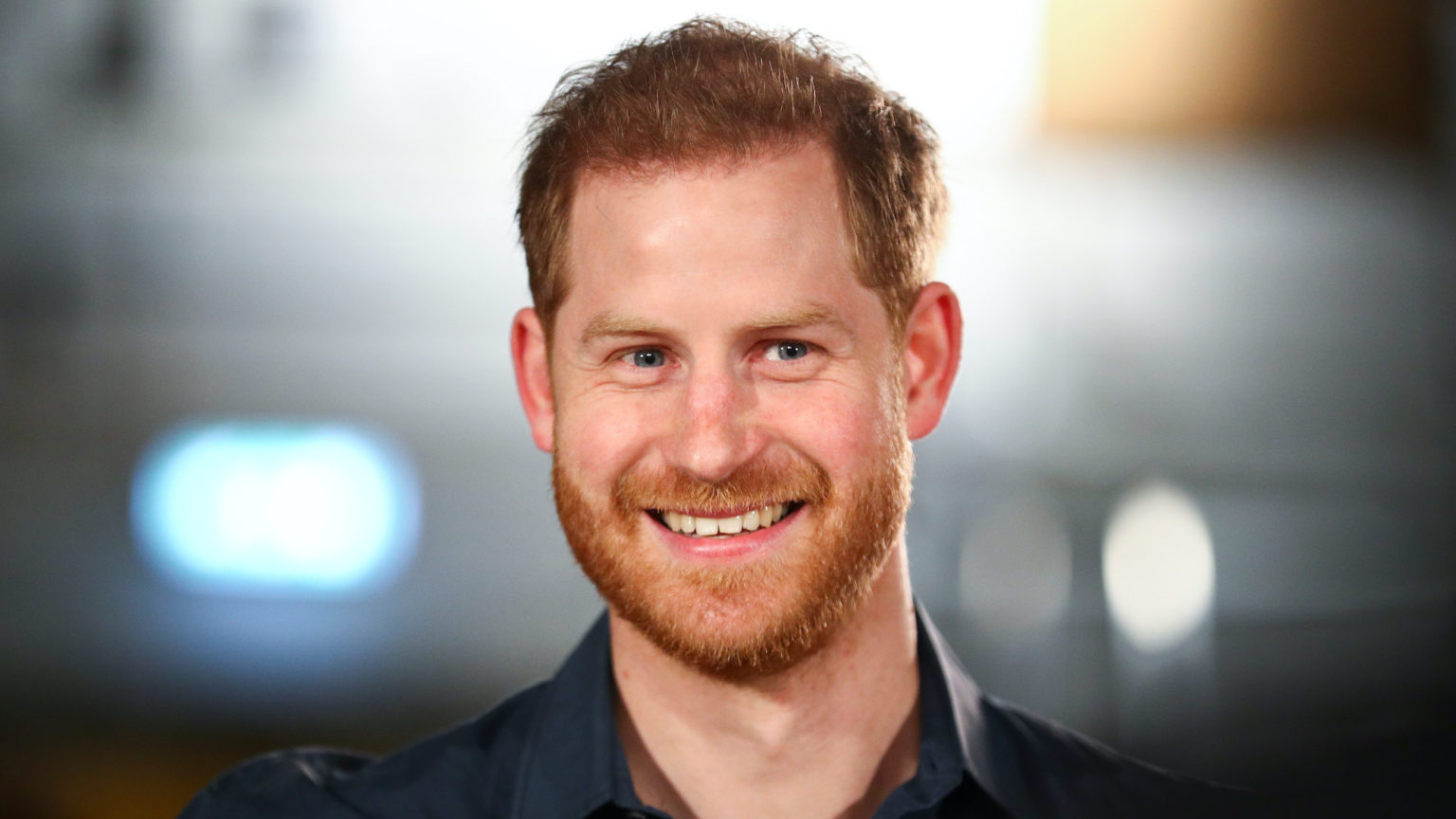 Congratulations, Prince Harry! The Duke of Sussex has landed himself a brand new job as 'chief impact officer' with a shiny Silicon Valley enterprise: BetterUp. What a relief! Having been 'literally cut off financially' from his family at the tender age of 36 – and with all those security bills to pay – it would have been difficult for him to keep the wolf from the door off the back of podcasts and philanthropy alone.
Exact details as to what his new role will involve, how many hours he will work and what his salary will be, remain unknown. But rest assured, being a chief impact officer is a proper job: a 'meaningful and meaty' role, no less. And BetterUp – a platform for life-coaching, inclusivity training and all things mental health – does indeed seem the perfect fit for Harry. At last the Prince of Woke will be able to fulfil his long-held ambition to 'create impact in people's lives'.
So what does that mean exactly? Harry tries to help us out. His goal, he tells us, will be to 'lift up critical dialogues around mental health, build supportive and compassionate communities and foster an environment for honest and vulnerable conversations'. Translated, this seems to mean Harry will earn more than most of us can dream of to be a brand ambassador for a kind of uber-woke Facebook. He will attend company events and perhaps the odd meeting, but mainly do exactly what he does best: spout meaningless platitudes about mental health. After all, who else but Harry can teach us lessons that come from 'transforming pain into purpose'? And who can truly put a price on being taught that 'self-optimisation is not about fixing something that's broken. It's about becoming the best version of ourselves, with whatever life throws at us – someone who is ready for the next challenge and can meet setbacks with courage, confidence, and self-awareness.'
Harry's description of his new role is so clichéd and vacuous it barely resembles speech at all. Statements like, 'Being attuned with your mind, and having a support structure around you, are critical to finding your own version of peak performance', sound like they have been produced by a woke-meme generating machine rather than any actual human. We have been here before, of course. Back in December, the duke called on us to help heal the planet by asking: 'What if every single one of us was a raindrop?' The only sad thing about Harry's penchant for indecipherable platitudes is that he is not in on the joke himself.
Harry genuinely seems to believe that his life of unrivalled privilege qualifies him to offer advice to the rest of us – and that we'll be grateful for his nuggets of wisdom. Perhaps this is not his fault. After all, the kinds of statements he comes out with adorn classroom walls and are made into pretty motivational posters to be sold on Etsy stalls. 'I may not be there yet but I am closer than I was yesterday.' 'If your dreams don't scare you, they aren't big enough.' 'Be somebody who makes everybody feel like a somebody.' We come across these schmaltzy affirmations so frequently it is hardly unreasonable to assume wisdom and life experience can be summed up in the right motivational quote. Who needs to read literature or study philosophy if a snappy quotation will set us on the right track?
Writing in Ars Vitae, Elisabeth Lasch-Quinn explores what happens when we 'allow our modern therapeutic culture, with its elevation of personal desires into a secular religion of the self, to set the terms for how we make sense of life'. One consequence, she suggests, is the degradation of philosophy into soundbites for self-improvement.
Every time he speaks in public, Prince Harry unwittingly reflects something about our own society back to us. His determination to find and expose his own psychological vulnerabilities; his egotistical centering of the self and the elevation of his feelings above all else; his obsession with mental health as a lifelong individual project, are all a product of a culture that cultivates personal vulnerability and provides only a therapeutic response. Today, every social and political issue from lockdown to unemployment to racism is interpreted as a potential source of trauma and a threat to our mental health. Life-coaching, self-care and professional therapeutic interventions are considered vital to our very survival. So it should hardly come as a surprise that Harry has not only internalised this message but is happy to profit from selling it back to us.
The queen may be head of the Church of England but Harry is pitching to be head of the secular religion of the self. 'I firmly believe that focusing on and prioritising our mental fitness unlocks potential and opportunity that we never knew we had inside of us', he tells us. We can – and should – laugh at his Californian psychobabble. But it's not just Harry – it's the cult of vulnerability and therapy he's aspiring to lead that we need to question.
Joanna Williams is columnist at spiked and director of Cieo.
Picture by: Getty.
To enquire about republishing spiked's content, a right to reply or to request a correction, please contact the managing editor, Viv Regan.