Let's call time on the pub lockdown
The glacial easing of restrictions could prove fatal for many of Britain's boozers.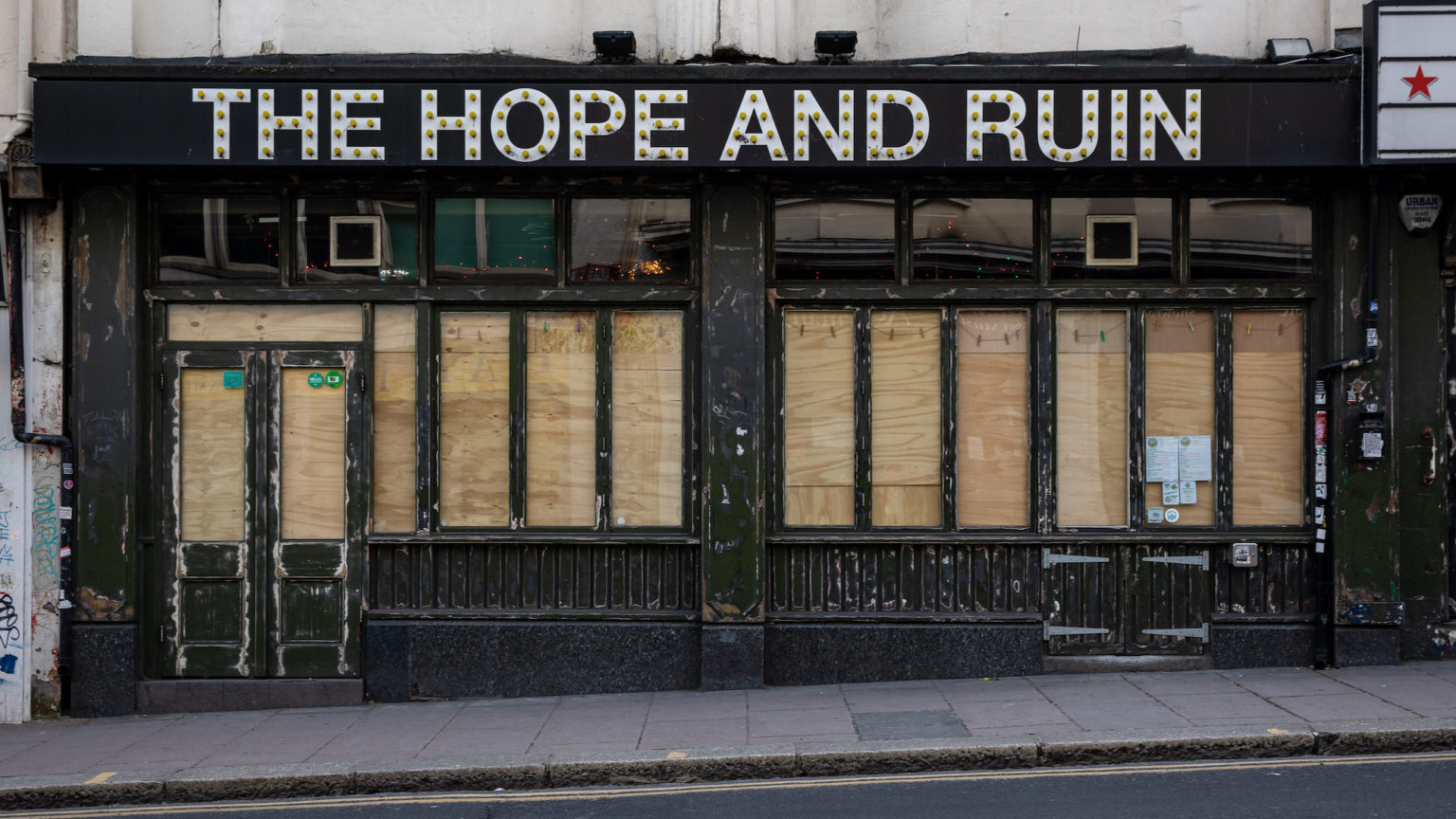 The trouble with generals is that they always end up fighting the last war. This seems to be the problem Boris Johnson has succumbed to with his 'roadmap' out of lockdown. And once again, it is pubs – the places that most Brits seem to miss more than anywhere else at the moment – that are going to suffer.
In his statement to the Commons on Monday afternoon, the prime minister announced that pubs will be allowed to start serving people outdoors, but no earlier than 12 April, subject to positive data and the continued success of the vaccine rollout. We won't see the inside of an English pub before 17 May. This seems to be an astonishing level of caution.
Go back nearly a year and pubs remained open until 20 March before closing amid a rapidly rising tide of cases during the first wave of Covid infections. They didn't reopen until 4 July – 106 days later. This time around, it looks like it will be 133 days between the announcement of a national lockdown on 5 January and the pub doors swinging open once more. And that's after pubs were shut during Tier 3 restrictions last autumn – some for months.
Yet the situation is very different now from last spring. Cases are falling fast, although the rate of decline seems to have slowed in the past week, perhaps as more people are venturing to work again (a reminder that lockdowns have an impact because of voluntary behaviour change as much as regulation). More importantly, far more people now have immunity to the virus. Almost everyone over the age of 70 or with a serious health condition had been vaccinated by last Monday.
Allowing three weeks for immunity to develop, that means that those groups that account for almost 90 per cent of Covid deaths will have a high level of protection from the worst that Covid has to offer by 8 March. The impact of vaccinations is starting to be felt. Last week, it was revealed that in Scotland, 33 per cent of all Covid deaths were in care homes at the end of December. Last week, care-home residents, having been prioritised for the vaccine, accounted for just 13 per cent of all Covid deaths.
The vaccines aren't just protecting against death. Research from Public Health Scotland also found that, four weeks after vaccination with one dose of the Pfizer or AstraZeneca vaccines, the risk of being admitted to hospital had been reduced by 81 per cent. And there's plenty of evidence that the vaccines cut transmission, too.
Nor is this growing immunity from serious illness limited to those who have had a jab. Professor Neil Ferguson of Imperial College suggested in an interview 10 days ago that 'certainly 30 per cent' of the UK population has already had the virus. Add that all up and, taking into account people who have had the virus and been vaccinated since, and maybe 50 per cent of the population has good levels of immunity, or will have very soon. Most importantly, those people who are most likely to suffer badly from Covid are now largely protected from the worst outcomes.
Of course, a certain amount of caution is understandable after the surge in cases in December thanks to the 'Kent variant'. Opening all schools and further-education colleges on 8 March is a big step towards normality and a very welcome one. The government clearly feels that it would like to know what impact that is having before going further. I disagree with such caution, although it is at least vaguely understandable. But the timetable is positively glacial.
The shift to even greater caution is a breach of earlier promises. If the Telegraph is to be believed, ministers have been swayed by yet more over-pessimistic modelling. With the scale of testing now in place, and with even more planned for schools, we will know very quickly if opening up is going to cause a problem. Why do we really need five weeks to assess each stage? Ruling out pubs opening outdoors before mid-April seems ludicrous. Banning drinking inside until mid-May is a joke.
Pubs really need these lockdowns to end. They have been battered by a range of problems in recent years. The smoking ban since 2007 has been a big blow for many smaller, 'wet-led' pubs – that is, ones that can't pretend they're restaurants. Thousands of locals – the kind of boozers where 'everybody knows your name' – have gone to the wall. Even after pubs reopened last year, the Covid restrictions that limited the number of drinkers were another blow. And they have largely missed out on the lucrative Christmas and New Year period, which normally fills pub coffers to make up for the relative lull of January and February.
As a result, many pubs have gone out of business. In 2020, around 10,000 pubs, clubs and restaurants closed their doors permanently. Allowing for new venues opening, there was a net loss of almost 6,000. Some pubs can open after Easter, as long as they are fortunate enough to have beer gardens. Many more won't be able to open at all until mid-May. How many of those businesses will survive that long? We may well find that our favourite boozer is boarded up by the time we can actually go and drink there.
The government claims that it will be guided by 'data not dates'. (Which is odd given that no data targets were provided, just dates.) Yet there is no indication that if the pressure on the NHS continues to ease and deaths continue to fall, then these indicative dates will be moved so that lockdown is eased more quickly.
We crave the return of pubs because we crave relaxed sociability once more. Human engagement is vital. And there are a lot of people whose businesses and jobs depend on getting pubs open again. They are paying a heavy price every day this lockdown continues.
Rob Lyons is a spiked columnist.
To enquire about republishing spiked's content, a right to reply or to request a correction, please contact the managing editor, Viv Regan.