The totalitarian creep of hate-speech laws
The Law Commission wants people prosecuted for speech used within their own homes.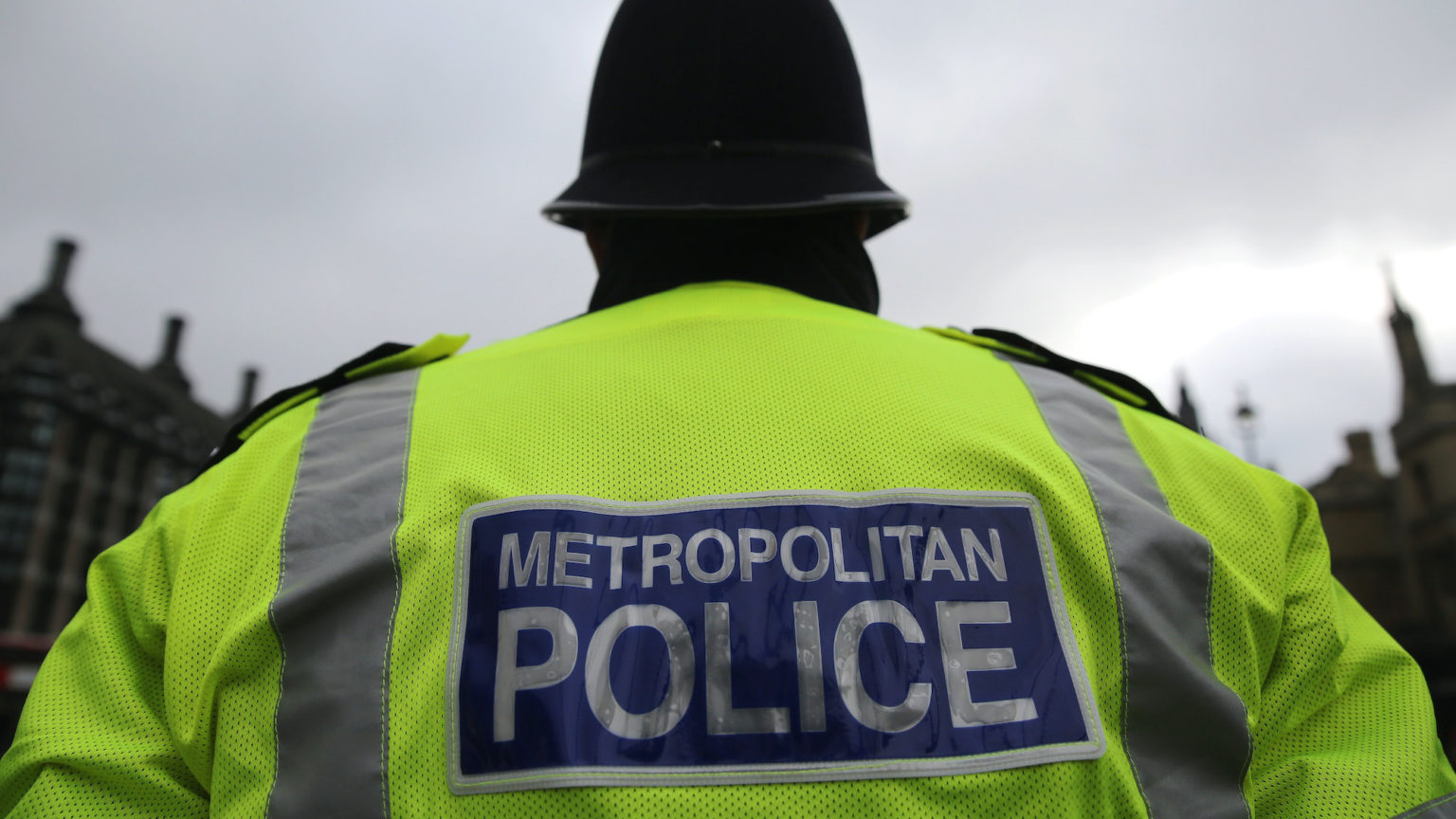 UK home secretary Priti Patel's recently announced intention to reform so-called hate-speech laws is most welcome. At the Free Speech Union, we have been calling for this for a while – especially because demands for even greater speech control have increased over the past year.
But some of the most extreme demands for censorship now come from quangos the government itself sponsors. Like cultural 'sockpuppets', these organisations are paid by the state to find reasons to control even more of our lives.
Such demands for speech control are now cultivating a culture of grievance. Indeed, as David G Green writes in We're (Nearly) All Victims Now (2006), 'many people want to be classified as victims'.
As Green explains, the idea of group victimhood – the patronising assumption that ethnic and other minorities are destined to oppression and need special legal protections – is incompatible in the long-run with democracy because it undermines the legal equality on which a democratic state depends.
One quango, the Ministry of Justice-sponsored Law Commission, is especially keen to sweep more people into these categories of victimhood. The commission is currently working on chilling proposals for a 'hate-speech bill' (expounded at length in a 533-page consultation). The proposals are, in reality, an attempt to push a new anti-free speech bill on the government.
The proposals include expanding the current number of 'protected characteristics', currently comprising race, religion, sexual orientation, disability and transgender identity. As things stand, hate speech includes 'demonstrations of hostility' to one or more of these groups. If you're found guilty of, say, sending a malicious communication to a member of one of them you might receive a stiffer penalty than for committing the same crime against someone else.
The commission has proposed to expand the number of protected characteristics, suggesting all women could be a protected group, as well as 'age'. Even 'sex workers' could become a protected identity. If the commission gets its way, you could be convicted for 'stirring up hatred' against any of these groups.
Green suggests that as the apparatus of the state becomes more coercive, 'group victimhood' becomes an understandable 'strategy for gaining political power', or at least a necessary defence. The commission's other proposals show why designation as a victim may be the only way to be safe from a state that seems determined to grant different rights to different groups.
The commission does not simply want to protect more groups from 'hatred'. It also wants to expand the prosecutorial net so that it includes people who have stirred up hatred by disseminating 'inflammatory images', referring repeatedly to Muhammad cartoons, like those in Charlie Hebdo. To enforce these rules, the state will need to ramp up its surveillance of the population. Police already have online 'portals' to help us inform on each other for speechcrimes. But the commission believes there are still too many 'barriers' and wants to make denunciation even easier.
A totalitarian state cannot tolerate privacy, even and especially within the family, the last redoubt of dissent. Hate-speech laws do not yet cover what you say in the privacy of your own home – you can't be prosecuted for stirring up hatred at your dining table or in the bedroom.
The commission, however, finds this idea of privacy intolerable. So, if it gets its way, any words you use in your own home that are 'likely', even by accident, to 'stir up hatred' against a vast array of 'protected' groups – including 'punks', if you can believe it – could get you sent to prison for seven years. These proposals will make parents fear their own children – and children fear their siblings.
There is a 20th-century precedent for turning families into mechanisms of surveillance. Stalin's 1936 Soviet Constitution guaranteed free speech as long as it 'strengthened' socialism. In 1948, Moscow fought 'blanket support' for free speech in the Universal Declaration on Human Rights, pushing an amendment stating 'freedom of speech… should not be used for the purposes of propagating fascism, aggression [and] provoking hatred'. 'Fascism', noted a Canadian participant, 'was appl[ied] to any person or idea which was not communist', expanding with terrifying speed to mean almost any dissent.
Similarly, our state has made sure never to define 'hate' clearly in law. Last year, ex-policeman Harry Miller was questioned by police, recorded in a crime report and deemed guilty of a 'non-crime hate incident' without any legal process, then publicly denounced by a chief constable – all for retweeting a feminist verse that contained a joke about transgenderism. Stalin's head of psychological warfare Dmitri Volkogonov would have approved. 'Who could have imagined how many [wreckers] would be discovered?', he wrote. 'It was almost as if they were not living among us, but we among them!'
As the Stalinist collectivisation of agriculture required food terror, the collectivisation of thought required mind terror, the ever-present threat of denunciation. In Koba the Dread, Martin Amis describes how collectivising farms, itself made possible through suppressing dissent, created a world-historical catastrophe without precedent in peacetime. Four million children were killed. In Ukraine, where five million died, the Italian consul in Kharkov described the Kholodnaya buildings, where a constant population of 8,000 discarded children 'lies dying on straw'. As the starving masses turned against their masters, this terror famine became the crucible of intra-family surveillance.
A story taught to all Soviet children involved a 13-year-old Ukrainian peasant named Pavel Morozov. At the height of the famine, they were told, Pavel heroically denounced his own father Trofim for cooperating with ideological enemies of the state (aka 'fascists'). Trofim received the inevitable sentence: nine grams (of lead). Stalin, making plans to rename the Moscow Palace of Culture in Pavel's honour, whispered: 'What a little swine, denouncing his own father.' To grasp why Russian civil society has struggled to recover from Stalinism is to understand that there is no greater poison to the human capacity for trust than the knowledge that one's own child might be a spy.
Chillingly, the commission's plan to invade the private sphere, by scrapping the 'dwelling' exemption, has appeared at the same time as the government's Covert Human Intelligence Sources (CHIS) Bill, which will formalise state powers to employ children as spies against parents suspected of crimes. It is not just the police or intelligence sources that will get this power, but quangos too.
The British state is not Stalinist, of course – not yet, anyway. But the commission's proposals tell us that parts of it are beginning to think in totalitarian ways. When the Law Commission publishes its consultation response later this year, what the government does with it will tell us a lot about its intentions for free speech.
Radomir Tylecote is director of research at the Free Speech Union.
Picture by: Getty.
To enquire about republishing spiked's content, a right to reply or to request a correction, please contact the managing editor, Viv Regan.