Covid Britain's two-tier education system
The teaching establishment is livid that poor children are coming to school expecting an education.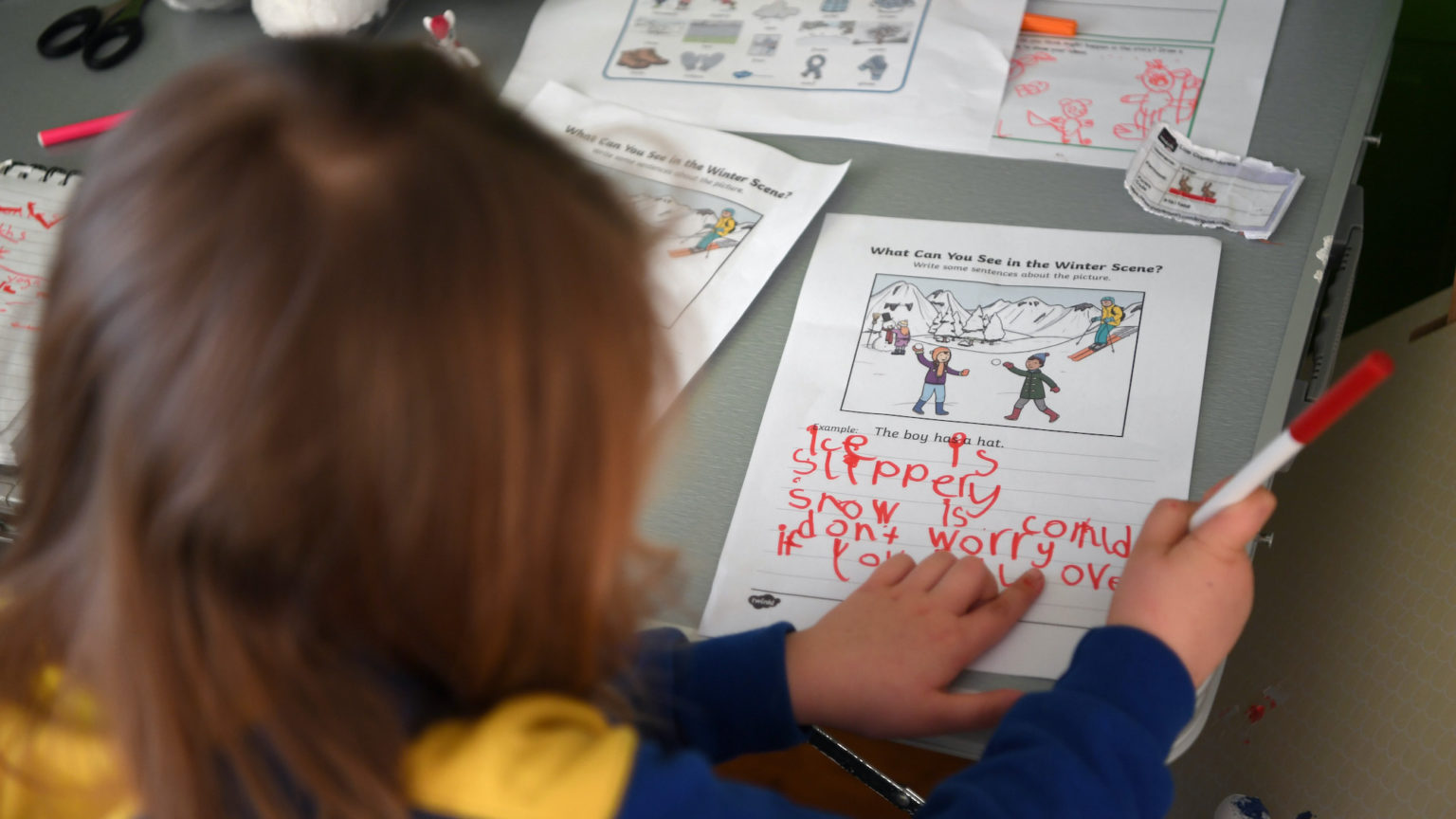 The third national lockdown is starting to reveal the depth of the teaching establishment's elitism towards the education of poor children.
It took only three days of schools being closed to most pupils before headteachers and teaching unions began to express their horror at the number of poor kids turning up at the school gates because it is their only chance of getting an education.
Instead of being welcomed with a can-do attitude and a determination to give a fair chance to all, these kids were accused of trying to abuse the system and of endangering lives.
'Fears schools will be overwhelmed by laptopless pupils', said the BBC, after the headteachers' union, NAHT, said nearly a third of the 2,000 members who joined an online meeting reported attendance levels of between 20 to 30 per cent at their schools.
Only vulnerable pupils and the children of key workers are currently allowed to attend school. However, these groups are larger now than during the first wave of closures last spring. This is because the government has widened the definition of both groups. Key workers now include a greater range of people who provide vital manual and caring services, following criticism that during the early stages of the pandemic the focus was too exclusively on NHS workers. Crucially, the vulnerable category now includes pupils without access to a laptop or a quiet place to study at home.
Research conducted by the Sutton Trust at the time of the first lockdown showed that just 23 per cent of kids were taking part in live and recorded online lessons every day, with working-class children less likely to do so than middle-class children. Less than a quarter of the most deprived schools had an online platform to deliver learning. And less than half of parents without higher-education qualifications felt able to direct their children's learning.
But the educational establishment seems to have little appreciation for the terrible price in missed learning that poor children are paying. Some school leaders have described their schools as 'rammed' – despite a Teacher Tapp survey showing only 12 per cent of schools are more than 30 per cent full. They have also accused parents of falsely claiming to be key workers.
Writing in the Guardian, one anonymous headteacher, angry at 'the parents who technically qualify for a place because one of them works in a key-worker profession', said that 'just because you are eligible for a place doesn't mean you should take it'.
Teaching unions have also doubled down on their alarmist rhetoric, saying the increase in pupils compared to the spring could put lives at risk by spreading the virus. They seem to want children who fulfil the criteria for attendance to be turned away at the school gates.
Having promised these kids a seat at the school table, the government looks set to be preparing for yet another u-turn. It is now advising that some children of key workers should not attend school so that those schools can get back to educating just the children of doctors and other teachers.
In yet another blow to those trying to improve their life chances at school, this summer's GCSEs and A-levels have been cancelled. Meanwhile, the international version of GCSE exams is to go ahead. IGCSEs are specifications popular with private, independent and grammar schools and are known as the exam of choice for the affluent classes.
These kinds of schools have far greater resources for providing live lessons, individual tutor feedback and assessment. The UCL Institute of Education, using data from April, found that students at half of all private schools spent four or more hours per day on schoolwork, compared to 18 per cent for state schools.
Now these pupils' advantage is being boosted even further, as they will have the right to prove themselves in exams. Meanwhile, their state-school counterparts are being deprived of the same opportunity, and will instead have to present highly subjective teacher assessments which are of little value to universities and employers.
Covid Britain is now in the throes of creating a two-tier education system. Those with money and status will automatically receive the best chances at the expense of the less fortunate. And among certain sections of the educational elite, apparently it is now legitimate to talk openly of those who work with their hands, those who live in cramped conditions, those who do not possess laptops and high-speed broadband, as a teeming, disease-ridden horde which threatens the sanctity and security of our ivory-towered schools.
Gareth Sturdy is a physics adviser and former teacher.
Picture by: Getty.
To enquire about republishing spiked's content, a right to reply or to request a correction, please contact the managing editor, Viv Regan.