Why the schools must stay open
Once again we have thrown our children's education under the bus.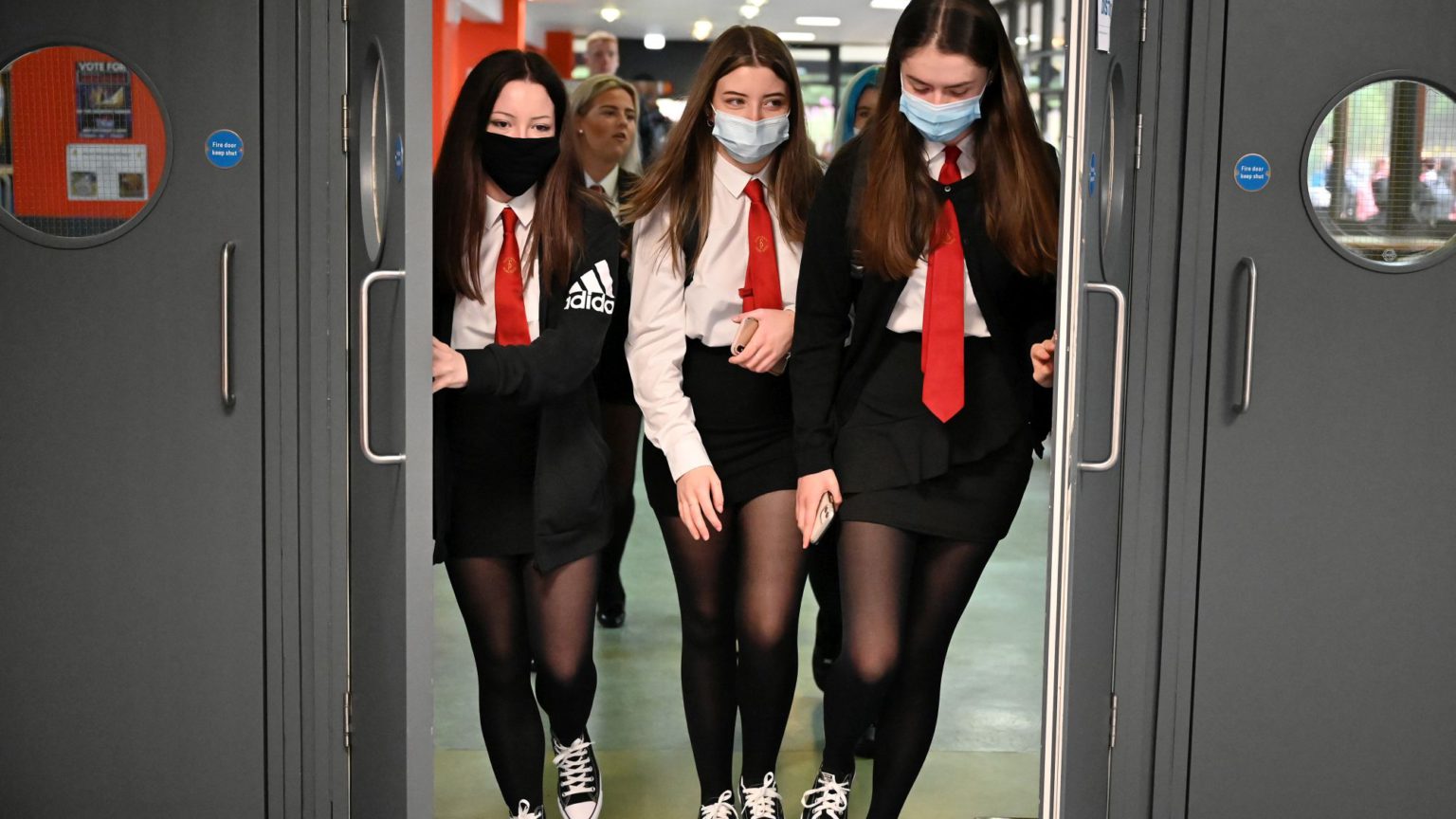 The latest government plans on the reopening of schools have exposed as empty rhetoric Boris Johnson's promise that 'keeping children in education is a national priority'.
Across England, exam-year students will miss a week's schooling in January, while the rest of secondary pupils will return at least two weeks late – and this could be subject to yet more delay. Primary schools may open as normal on Monday, though throughout the south-east and possibly beyond they will remain closed for an, as yet, unspecified period.
Education secretary Gavin Williamson said the measures would enable schools to prepare for mass virus-testing of pupils. In the meantime, lessons will once more move online.
This means that if the spring half-term break goes ahead as planned, schools will be open to all pupils for a mere month before closing again. During this time, they will be subject to a large amount of disruption while approximately 5.5million tests are processed.
This latest pummelling of education shows that next to nothing has been learned from the experiences of 2020. As spiked previously noted, Covid restrictions have set back pupil progress by 22 months, while online teaching has failed to deliver. The attainment gap between rich and poor has widened into a chasm, while a cohort of school-leavers has been robbed of exams and handed certificates of little value.
Yet despite this damning indictment of the impact of closing schools, Williamson took the decision to set education back even further after members of the Scientific Advisory Group for Emergencies (SAGE) were reported to have told the prime minister to shut schools.
This is because schools are now being blamed as hotbeds of viral transmission. Yet several studies have established that, depending on age, children either demonstrate the same, lower or even zero rates of transmission compared with their local community. This is borne out by the fact that while schools were open over the autumn term, infection rates either remained low or even dipped. The winter surge took hold after schools closed.
SAGE has attempted to counter this with claims that a new, highly infectious strain of coronavirus suddenly appeared within schools towards the end of term. However, the variant has been active and studied since at least September. Yet Porton Down laboratory has so far been unable to establish any causation beyond a correlation between the strain and the winter surge.
SAGE's assertion that the new strain is 50 per cent more contagious (already revised down from an initial claim of 70 per cent) is entirely circumstantial at this stage. As yet there is no published scientific evidence that the strain is spreading faster in schools.
Even if it were, Covid wouldn't pose an insurmountable threat to staff or pupils. Some may, unfortunately, get ill, but provided they are in good general health they will recover completely within a short period of time. Exceptions need to be made for those with pre-existing health issues, but the system can cope with that without grinding to a halt.
The government argues that the biggest danger posed by schools is asymptomatic transmission, in which infected but symptomless pupils appear to be safe but unwittingly pass on the virus to elderly or vulnerable relatives. Health secretary Matt Hancock has stated that a third of all infections show no symptoms, and has accordingly advised everyone to assume they have the virus. However, in one of very few actual enquiries into asymptomatic transmission, the University of Florida has recently conducted a meta-analysis of 54 separate studies. It suggests the rate of asymptomatic transmission is statistically zero.
Further research is needed, but it remains the case that if the elderly and vulnerable continue to shield from school-age youngsters, schools do not represent a special Covid hazard.
Before announcing the measures, Gavin Williamson promised to 'resist kneejerk reactions to close schools'. But education policy is now just that, dictated to by an out-of-control public-health establishment which is slipping into overreach and something akin to hysteria.
It has no business telling schools or elected politicians what to do. Instead, SAGE advisers and NHS bosses should look to their own failings, such as the proven role of hospitals in transmission and the shocking omission to plan – yet again – for winter shortages of hospital beds, equipment and staff.
Our society is at a crossroads: we must decide now whether or not we believe schools are as important as supermarkets and must therefore remain open. It speaks to how little we value education that this question even has to be asked.
Gareth Sturdy is a physics adviser and former teacher.
To enquire about republishing spiked's content, a right to reply or to request a correction, please contact the managing editor, Viv Regan.