The year journalists stopped doing their job
Why did so much of the media become cheerleaders for lockdown?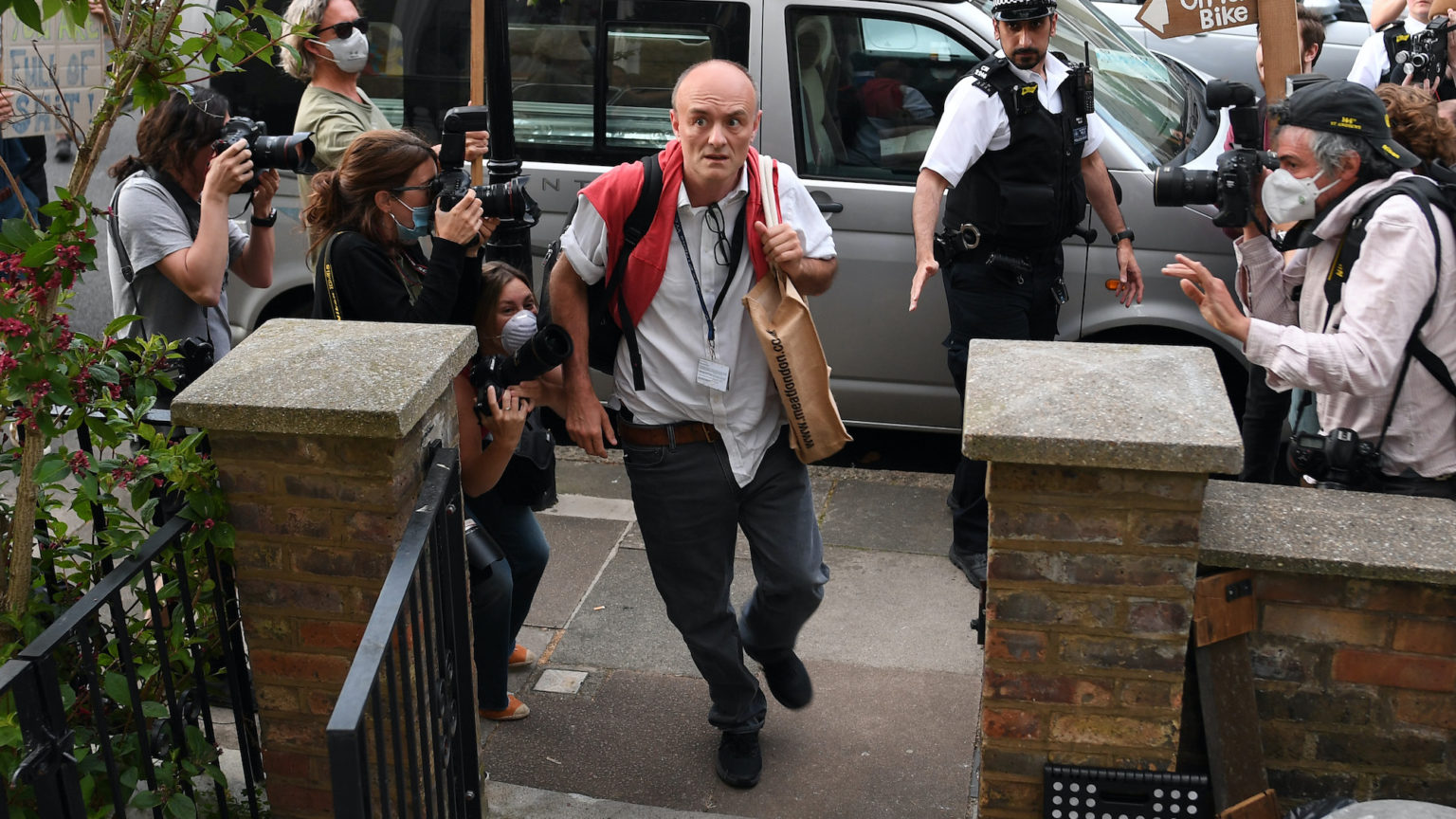 Bad news sells, and we have had a whole heap of it this year.
In 2020, we in the UK have witnessed the most severe restrictions on civil liberties in living memory. People have, at one point or another, been barred from leaving their homes without a reasonable excuse, compelled to avoid contact with others, prevented from going to cafés, pubs, hairdressers and churches, and in some cases denied full access to the NHS – all in the name of fighting Covid-19. And now, millions are being ordered not to see friends and family at Christmas.
The consequences have been ruinous: a massive economic contraction, hundreds of thousands fewer people in work, rises in non-Covid health problems, the denial of proper education for children and students, and the spread of fear and distrust among the population. Lives and livelihoods have been wrecked, and despite the arrival of a vaccine the end still seems some way away.
The government has been inept. Constant u-turns, confusing and illogical policies, incompetent ministers and monumental wastage have become hallmarks of this Conservative administration. Coming so soon after Theresa May's weak, blundering regime, you would have hoped Boris Johnson's would be an improvement. Instead, it is a clown show.
You would expect that, in the context of our leaders' litany of failures, the media would be challenging the government on its key policy: lockdown. The confusing and contradictory nature of the rules should be exposed. At the absolute minimum, journalists should be approaching government data and rhetoric with critical eyes and ears.
But in reality, a very strange thing has happened. The media have certainly been attacking the government, but on everything except the lockdown. In fact, it has been clear from an early stage that the media largely support lockdown, and if anything would rather we had a bit more of it. They have done little to conceal their bias on this central issue of our time.
No doubt, many broadcasters and reporters think they are dutifully scrutinising the government and its representatives. They will likely think they are being objective. But scrutiny now appears to mean agreeing with the basic premise of the government's policy, while arguing that it has not gone far enough.
Examples abound. In March, as an unprecedented shutdown of civic life was ushered in, the Daily Mail's Larissa Brown told Boris that 'people aren't acting responsibly' and asked 'when are you going to bring in the police?'. In those March press conferences, broadcasters and journalists seemed to cross the line from holding the government to account to advocating for a particular policy, with some asking Johnson everyday why he hadn't yet locked down like France or Italy.
Later on, as the weather warmed up, pictures of apparently packed parks and beaches flooded the newsreels. 'Covidiots' were denounced for daring to try to live vaguely normal lives. When pubs were allowed to reopen, the Guardian panicked, painting the government as irresponsible for letting the masses off their leash. Audiences of curtain-twitching puritans were fed images of Soho streets busy with drinkers. But 'Super Saturday' passed largely without incident. The roof did not fall in.
Over the summer, the mainstream press's pro-lockdown stance collided with its hatred of Boris and Brexit, producing the insane Dominic Cummings circus. The media view of the matter was clear. Emily Maitlis performed an anti-Cummings monologue on Newsnight and was rebuffed by the BBC following scores of complaints. She is now being investigated by Ofcom. When Sky's Beth Rigby questioned Cummings in the rose garden of No10 about his trip to Barnard Castle, she struck an absurd figure. Rigby, like most of the rest of the media, chose to press Cummings on whether and why he had, apparently, broken government guidelines. Legitimate questions, no doubt. But there was no questioning of the guidelines themselves and no sense that breaking them might be anything other than utterly repugnant.
Instead, the question of what a government adviser was doing in Barnard Castle was elevated to the level of a national drama. All this betrayed a media that had already made its mind up, both on the key political issue of lockdown and on the moral character of Cummings. Rigby, like the media more broadly, could not see the wood for the trees: Cummingsgate presented the nation with a stark example of the absurdity of the lockdown, and yet the press doubled down.
And the Cummings merry go round went on even as the dubious nature of key details of the story became clear. The press remained uninterested in due diligence, and continued to allow its partisan leanings to dictate its coverage.
The outrage mob always ends up eating its own. In recent weeks, Sky News' Kay Burley and Beth Rigby have been taken off-air after breaking Covid rules. Those rules are as much theirs as they are the government's, and they have helped to engineer a situation where having a birthday party gets you suspended from work. That is why their hypocrisy matters.
And now, even as a sizeable chunk of the country is plunged into Tier 4 and Christmas is cancelled for millions of people, there is little sign of a change in approach from the press.
Should we be surprised at the abject failure of the press to cope with Covid? Perhaps not entirely. After all, it has spectacularly embarrassed itself over the past few years in its utter incomprehension of, and refusal to accept, Brexit. New meaning was given to the word scaremongering from the referendum onwards.
And yet outlets still found a way to ramp things up even more when Covid came to town. In a period when sanity has been strained, the press has helped to make things worse.
In failing properly to challenge a government that has shut down the economy, the country and its people, undermined democracy and freedom, and arrested people who protest against this state of affairs, the media have let us all down.
Paddy Hannam is a spiked intern. Follow him on Twitter: @paddyhannam.
To enquire about republishing spiked's content, a right to reply or to request a correction, please contact the managing editor, Viv Regan.