Freed by the vaccine? Don't hold your breath
The promise of vaccination has been used, not to liberate us, but to keep us locked down for longer.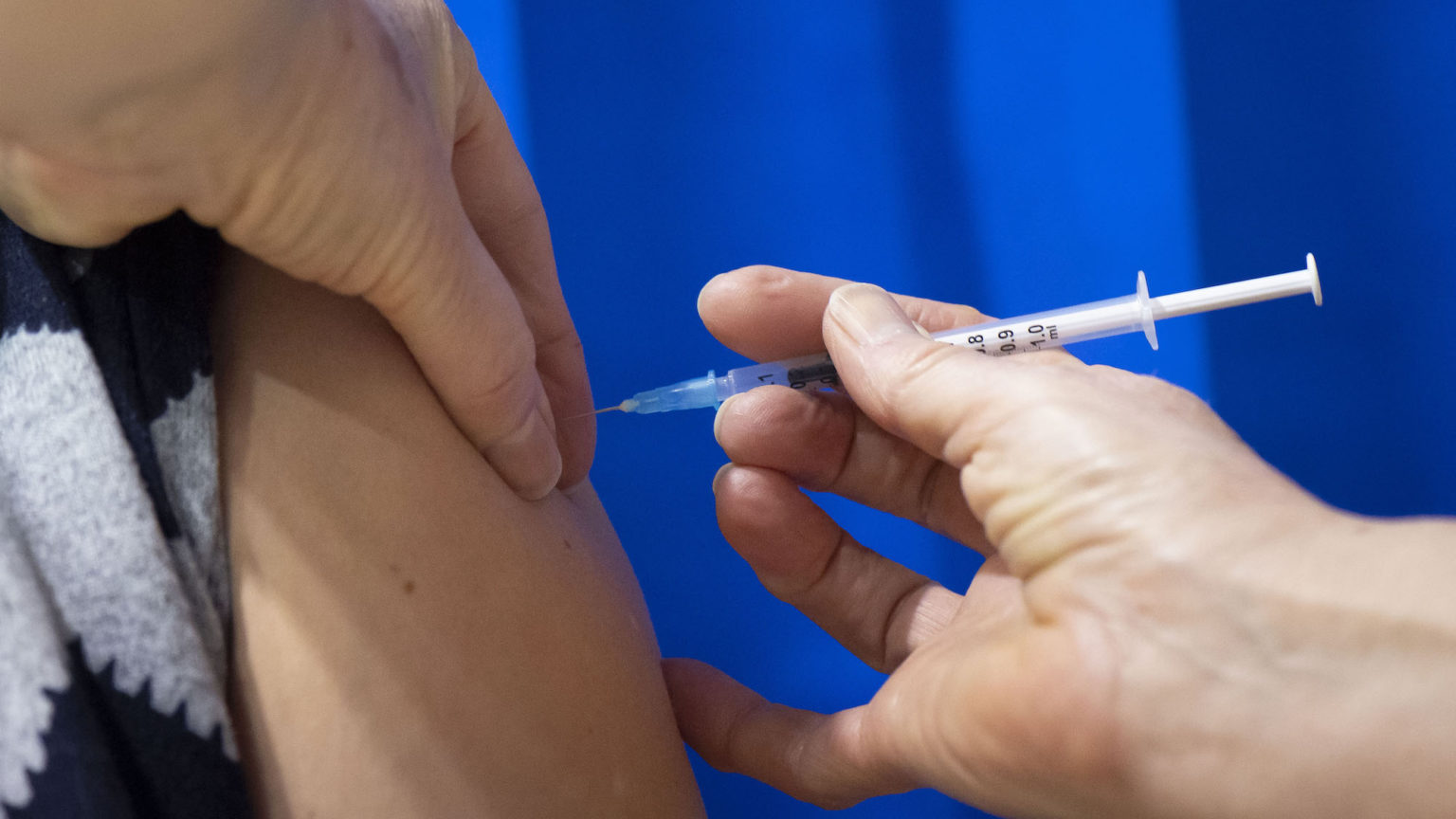 Ninety-year-old Margaret Keenan will be the answer to a pub-quiz question for years to come: who was the first person in the UK to be vaccinated against Covid-19? The answer to the question 'Who was the second person in the UK to be vaccinated against Covid-19?' might be, too. (Answer: an 81-year-old man from Warwickshire called William Shakespeare – cue puntastic tweets.)
An emotional Matt Hancock was seemingly reduced to, er, eye rubbing on Good Morning Britain by the sight of Shakespeare receiving his jab on Tuesday. He has promised that once the groups most likely to develop serious or fatal illness from Covid-19 have been vaccinated, the seemingly endless restrictions could finally be eased and we could return to a situation where people could take personal responsibility for their own risk.
Few if any politicians are willing to countenance the idea of allowing us to take that risk right now, preferring to shackle society, with all the damage that is doing. Just one example was the news this week that over 160,000 people have been waiting over a year for 'routine' hospital care on the NHS. That's compared with just 1,613 waiting back in February. The effects of turning the NHS into the National Covid Service will be felt for years to come, even if routine care is now approaching pre-pandemic levels.
In Scotland, next summer's school exams have been cancelled, following the precedent set in Wales. Pupils are simply missing too much school time to be properly prepared. How much longer before England also admits defeat? Schools may be 'open', but precautions mean that a relatively small number of positive tests can result in whole year groups being sent home.
While vaccinations are wonderful news, the trouble is that it will be months before we get the green light to return to something approaching normality.
For starters, there is the simple logistical problem of vaccinating millions of people. It doesn't help that the one vaccine currently available is the Pfizer / BioNTech jab, which needs to be stored at minus 70 degrees Celsius for all but short periods. Since freezers capable of reaching that temperature aren't that common, the roll-out faces some particular logistical headaches.
There have also been production problems. Pfizer has said it will now only be able to deliver five million doses to the UK by Christmas after rejecting a batch of component chemicals. With each recipient needing two doses, that means only 2.5million people can be vaccinated in the next few weeks. There have been reports from Russia of difficulties in scaling up the production of the Sputnik V vaccine, too, which is even more complicated by the fact that it is actually two slightly different vaccines.
The Oxford / AstraZeneca vaccine has problems of its own: the trial data is a mess. Not enough people have yet been recruited, different doses were given to one group and the results are less impressive than for the Pfizer and Moderna vaccines. Given that high hopes were placed on the AstraZeneca vaccine – it is cheaper and much easier to store and transport – a major ramping-up of the speed of vaccination might be delayed further.
In terms of the timescale, another factor is that the two doses of the various vaccines need to be three to four weeks apart, with full immunity achieved about a week after the second dose. Even if 10million people – the oldest first, along with social-care workers, then healthcare workers and steadily younger groups of people – could get their first dose by the end of February, we will be into early April before all those people will be regarded as fully protected.
And just to put the cherry on top of all these problems, there is also the issue of vaccine hesitancy. It's one thing to offer the vaccine, it's another for people to agree to have it. Luckily, given the way Covid has been in the headlines all year means that one worry that affects other vaccine programmes – whether vaccination is necessary – should be less of a problem. Nonetheless, a survey published this week suggests that only 72 per cent of people are willing to be vaccinated at the moment. (To be clear, I'll be straight down to my GP as soon as I get the chance to have it.)
In short, while there has been much excitement about the first vaccinations this week, we are still facing a long winter of restrictions on our lives. After the 'fire-break' lockdown in Wales, case numbers are already rising again, and appear to be doing so in London, too, according to the ONS Infection Survey. Seasonal diseases like Covid-19 tend to die down as warmer weather arrives, so it could be spring, rather than the vaccine, that really has a substantial impact on the epidemic and on the levels of restrictions we face.
As I warned last month, the promise of vaccination has been used, not to liberate us, but to keep us locked down for longer. 'Don't blow it now!', we're told. What we need is an injection of freedom into the way we handle this virus.
Rob Lyons is a spiked columnist.
Picture by: Getty.
To enquire about republishing spiked's content, a right to reply or to request a correction, please contact the managing editor, Viv Regan.