Will we learn the lessons of the first Covid wave?
We need to approach the second wave with humility, scepticism and a greater emphasis on freedom.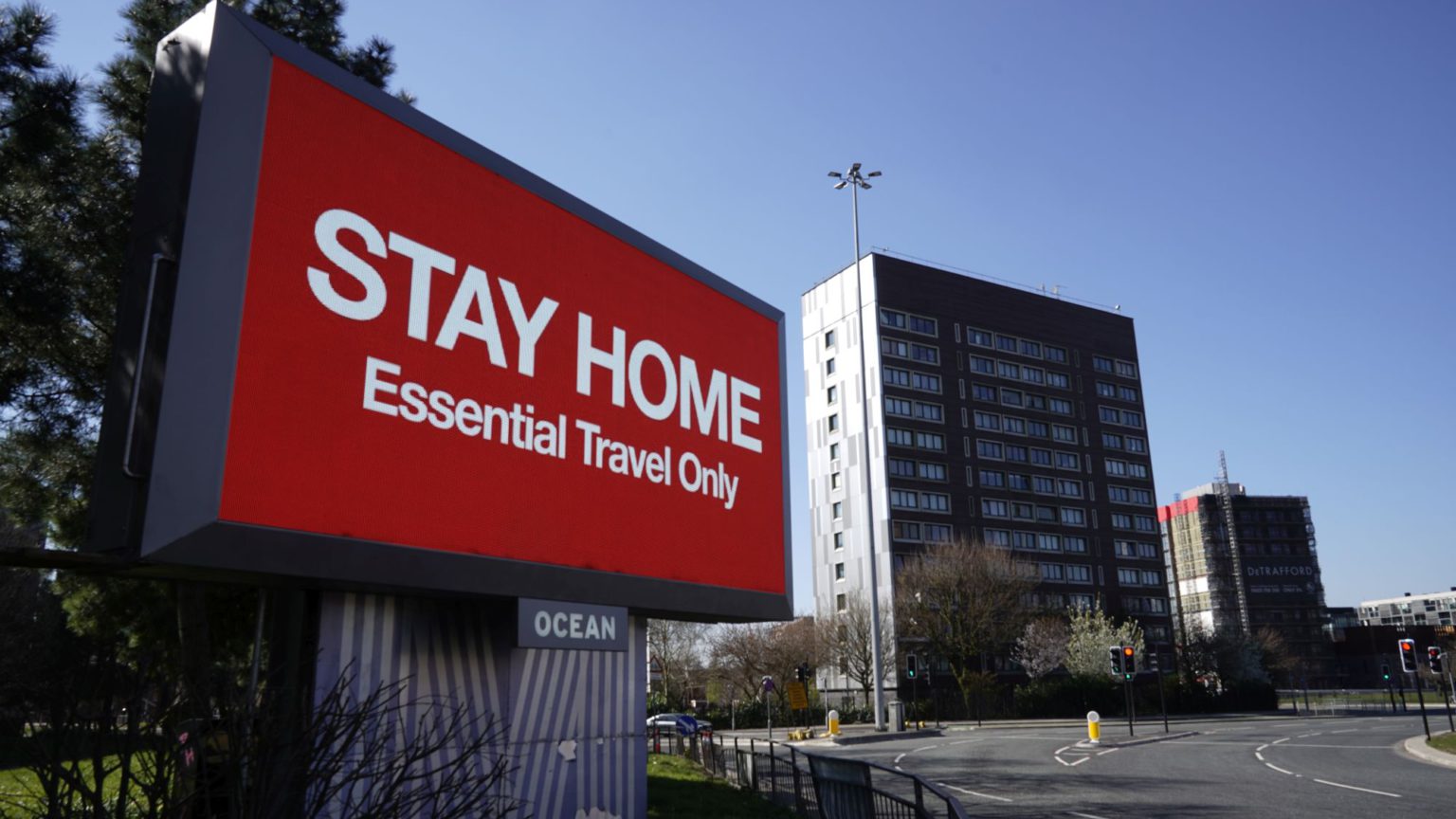 It has now been nearly 11 months since we first heard about a novel and lethal coronavirus in China. The impact of that virus has been enormous. But given what we have learned since then, what should we be doing now to tackle the pandemic? I think our three watchwords should be humility, scepticism and freedom.
If we want to find the best way forward, it is important to start by learning the lessons from what has happened already. In particular, we need to acknowledge what we have got wrong. We need to use those lessons to encourage us to be both open-minded and sceptical about every hypothesis and claim we hear, whether they are coming from governments, health authorities, lockdown supporters or lockdown sceptics. And we need to move away from an obsession with this one disease and look at the broader picture of what is happening.
Humility
Here is a non-exhaustive list of things I think went wrong with the UK's Covid response. Some are only apparent in hindsight, but we should still learn the lessons.
First, at the start, many didn't take this disease seriously enough. Like many others, I groaned when this new coronavirus was being talked up at the start of the year as 'the Big One'. We had heard it all before.
In an article in March, science writer Matt Ridley usefully used Aesop's fable of 'the boy who cried wolf' to illustrate the problem. There is a long list of examples where we have been assured that a new disease was going to wreak havoc only for such claims to be overblown: the 'human form of mad cow disease' (variant-CJD), SARS, avian flu and swine flu are the most notable. But at the end of Aesop's fable, there is a real wolf – in this case, it is Covid-19.
In truth, the speed at which the disease struck was incredible. The first death in the UK was on 2 March. Even after that, there were days where there were no additional deaths. Yet on 8 April, barely a month later, there were over 1,000 deaths. Globally, 1.25million appear to have died from it.
Second, the UK government thought we were well prepared for a pandemic. We weren't. A report in the autumn of 2019, the Global Health Security Index, suggested that the US and the UK were the two countries in the world best prepared for a pandemic. In February this year, German weekly Der Speigel looked enviously at the UK's preparations. But we were frighteningly short of personal protective equipment (PPE), had far fewer ventilators than we thought we would need and had feeble testing capacity.
Third, the government overestimated the impact of 'behavioural fatigue'. In those early news conferences in March, Boris Johnson, Matt Hancock and others suggested that we might need to introduce social-distancing measures. But the government was clear it would wait to make 'the right responses at the right time', because people wouldn't tolerate such rules for long.
In fact, this caused unnecessary delay in encouraging people to take steps of their own to protect themselves. We carried on pretty much as normal until 16 March before the government asked people to avoid pubs and work from home. Yet things were moving so fast that by the end of the week, pubs, schools and universities were closed and a full lockdown was announced on 23 March. The countries that tended to do best in the first wave tended to move fast on introducing some forms of social distancing. In reality, we observed lockdown far more effectively and for far longer than the government thought we would.
Fourth, we failed to protect care homes. This was without doubt the biggest failure. Underfunded and understaffed care homes suddenly had to take on a task they were ill-equipped to do. PPE shortages were even worse than in hospitals. Agency staff worked across multiple care homes, potentially spreading the virus. Elderly patients were discharged into care homes without being tested. In Scotland, 78 hospital patients who had tested positive were sent to care homes. By the end of June, perhaps half of all UK Covid-19 fatalities were in care homes. Since then, we have overreacted, turning residential homes into virtual prisons.
Fifth, the government stopped testing too soon. Having been caught out by a lack of testing capacity, on 12 March, community testing was stopped. Public Health England proved incapable of utilising resources beyond its own labs – such as university and private labs – to increase capacity. We flew blind into the eye of the storm, barely aware of how quickly the virus was spreading or who had it.
Sixth, we thought antibody tests would save us. Many people assumed (again, including me) that once we had an accurate test for Covid-19 antibodies, then anyone who tested positive could go back to normal life. But the tests took a long time to come and the difficulties of 'Covid passports' became apparent. In any event, it is also now clear that antibodies wane quite quickly, but that doesn't mean immunity has disappeared.
Seventh, the NHS shut down too much non-Covid work for too long. The National Health Service became the National Covid Service. Given the poor position at the start of the crisis, the NHS adapted fantastically well and was never overwhelmed as some hospitals in northern Italy had been. But far too much work was put on hold for too long. There are still plenty of stories of cancer patients not being screened or treated, and more basic work like dentistry is still not getting back anywhere close to normal.
Eighth, we relied too much on the results of models. There was some reasonable criticism of the early models, especially of Imperial College's model which claimed that half a million people could die if nothing were done. That was never plausible – even if the government had not implemented lockdown, frightened people would have acted to protect themselves. But the real problem, I believe, was the initial assumptions about a high infection fatality rate and a total lack of pre-existing immunity. Moreover, we implemented lockdown without assessing its effects and without a proper public debate. It seems now that it could only delay the epidemic, not stop it.
These problems continue, as illustrated by the claim that we could experience 4,000 deaths per day if lockdown were not reintroduced.
Ninth, we bet the house on test, trace and isolate. The much-vaunted 'world beating' smartphone app took too long to develop, in part thanks to attempts to circumvent Apple and Google's privacy rules. Testing capacity was too low for too long. The contact-tracing system has been a mess. Perhaps worst of all, the isolation rules are still too onerous for people to comply with properly, as Boris Johnson's ludicrous decision to self-isolate this week illustrates.
Tenth, the data have often been awful. In the summer, it was found that Public Health England was counting any death after a positive test as a Covid death, even if it occurred months later. Contacts of people who tested positive for the virus were missed because an Excel spreadsheet filled up. There has been a lack of transparency on how hospitals are coping during the second wave.
Eleventh, there was a failure to trust the public. It all started so well. The initial government news conferences set out the situation as it was understood and explained what steps the government was taking. We were 'all in it together', at least for appearances' sake. We tolerated lockdown because we wanted to do our bit. But that was soon replaced by fines, heavy-handed policing and the use of misleading information to scare us into compliance. This lack of trust on both sides is evident in the way lockdown has been reimposed, but compliance has waned.
Twelfth, we never really made up our minds about masks. In March, the government was definitive: masks were useless for the general population and could even be harmful if not used correctly. By June, masks were mandated on public transport and that was soon extended to shops. Yet health leaders in many other countries were unimpressed with the evidence on the use of masks. Instead, the issue became reduced to a skirmish in the culture wars. More definitive evidence would help greatly.
Scepticism
Moving forward, we need to have more humility about our thinking. We have been wrong before and we could be wrong again. We need to be sceptical about claims, particularly ones arising from models. We should be careful of wishful thinking, too. Every time we think cases, hospitalisations and deaths seem to be heading downwards, the relief is short-lived.
I think it is reasonable to ask questions about the accuracy of testing and the government should be transparent about what quality-control measures are in place now that testing capacity has reached half a million per day. Equally, we should also be very sceptical about claims that we are simply facing a 'casedemic' of false positives.
Freedom
We also need to think more about how we decide what action to take. What we have at the moment is a crude utilitarian debate about science and data, as if we could just add up the death toll from each policy and simply choose which one causes the lowest number of deaths. That seems to be a fool's errand. Moreover, what weight should we give to things like redundancies, the loss of a life's savings in bankruptcy, or the health damage caused by lockdowns? Even measuring what has already happened is proving to be difficult. How could we weigh up what might happen in the future?
Moreover, this consequentialist approach doesn't allow us to take into account things that are not easily commensurable. How do we compare the loss of life versus the loss of personal freedom, the lost joys of meeting family and friends, or the undermining of democracy?
We need to develop some principles that put a greater emphasis on freedom and personal choice, allowing us to make up our own minds about how much risk we are willing to bear versus staying safe. We should be honest: such an approach might mean that more people die of this disease than if we just remain in a constant state of lockdown of one sort or another. But the short-term preservation of life has become the be-all and end-all of the current Covid strategy.
To me, we need to move to a situation where we give maximum priority to protecting those most vulnerable to this disease, so they can choose to shield if they want, and allow the rest of us as much freedom as possible to get on with our lives.
Rob Lyons is a spiked columnist. This is an edited and expanded version of a speech at the Academy of Ideas event 'Conquering Covid: is there a better way?' on Thursday 12 November 2020.
Correction: The original version of this article put the blame for the delay in social-distancing guidance on behavioural scientists. Many of them were in fact arguing against the concept of 'behavioural fatigue' at the time.
Picture by: Getty.
To enquire about republishing spiked's content, a right to reply or to request a correction, please contact the managing editor, Viv Regan.