Britain's care-home catastrophe
First, Covid was allowed to rip through care homes. Now, loneliness is ruining lives and causing deaths.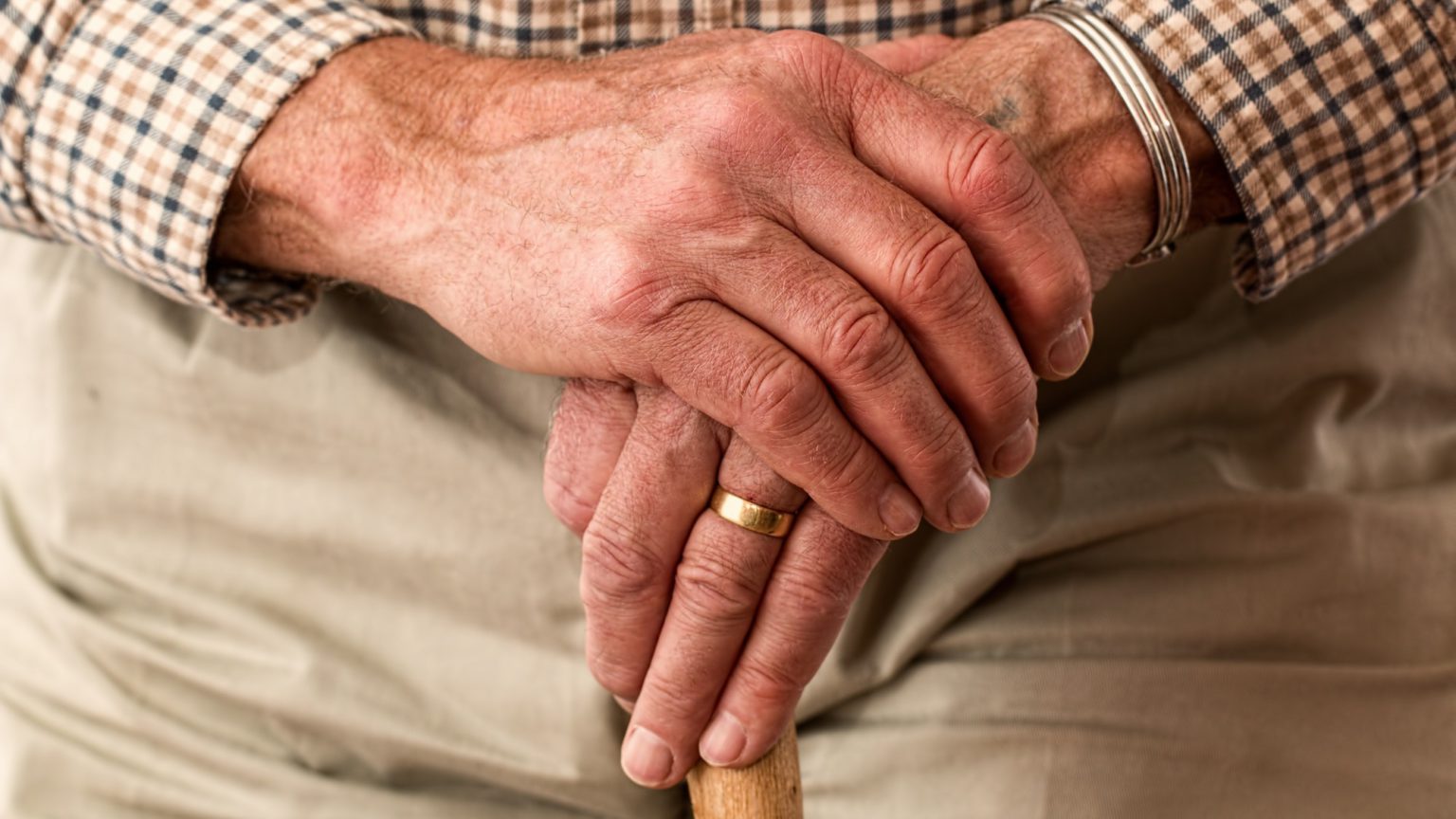 In the early months of the UK's Covid-19 epidemic, care-home residents bore a huge burden. In an astonishingly reckless move, hospitals were emptied of elderly patients. Some had not been tested for Covid, and some had even tested positive, but they were nonetheless booted out and sent back to care homes. The virus promptly ripped through resident populations, resulting in huge numbers of deaths. Office for National Statistics (ONS) figures suggest nearly 30 per cent of deaths involving Covid up to mid-June were in care homes; one study suggests at least 40 per cent of deaths in a similar period were linked to care homes. This avoidable disaster is perhaps the worst scandal of the pandemic to date.
Staggeringly, it has also been reported that some care-home residents have had mass 'do not attempt resuscitation' orders applied without their consent or without suffcient warning. The Times reports that thousands of elderly hospital patients were denied what could have been life-saving treatment so as to prevent the NHS becoming overwhelmed by an expected wave of Covid cases.
On top of all that, figures from the Office for National Statistics (ONS) show that between early March and early May this year – at the height of the UK's first national lockdown – there were over 5,000 excess deaths from dementia and Alzheimer's, the majority of which occurred in care homes.
It is not hard to see what might have caused many of these deaths. Care-home residents have been deprived, to varying degrees, of contact with friends and relatives since the advent of Covid. Different rules have applied in different places, but the desire to prevent virus outbreaks in care homes has led to often severe restrictions on visits from non-residents. Lockdown rules have also, of course, made it very difficult to visit elderly friends and relatives who do not live in care homes.
Before the second national lockdown, the government declared that care homes in areas under Tier 2 or Tier 3 restrictions should not allow visits except in exceptional circumstances. This advice was ditched just before lockdown amid outcry from friends and relatives of residents. But the rules remain strict: visits may only take place in a 'Covid secure' way. Ideas of how to achieve this include 'visitor pods' with floor-to-ceiling glass panels separating visitors from residents, and 'drive through' visits where visitors do not leave their vehicles. There is more than a hint of the dystopian to these practices.
It is, of course, not easy to safely conduct care-home visits while minimising the large risk Covid poses to residents. But it would be easier if we had our priorities right for testing: rather than mass-testing healthy people in Liverpool (which has so far revealed a minimal number of cases), why not target care-home residents, staff and visitors? That way, those testing negative could see their loved ones.
Despite the grim situation in care homes, earlier this month a retired nurse was arrested for trying to take her 97-year-old mother, who has dementia, out of her care home. Ylenia Angel wanted to take her mother home prior to the introduction of new lockdown rules preventing care-home visits. But, incredibly, police stopped her, and her mother was sent back to the home.
The inhumanity of this situation is obvious. And yet, supporters of lockdown have often justified national restrictions on the basis that they protect the elderly and vulnerable. Infamously, health secretary Matt Hancock implored youngsters not to 'kill your gran'.
The threat Covid poses to this age group is undoubtedly serious. The average age of those dying from the virus is over 80. But in focusing so heavily on the pandemic itself, we have lost sight of the myriad other dangers to older people's health – particularly loneliness.
Dementia and Alzheimer's patients often cannot manage without the active support of friends and family. Kate Lee, from the Alzheimer's Society, told the Daily Mail: 'By stopping care-home visits you remove the one thing many [residents] live for, the love of their family and friends… People die of loneliness, of lack of love, of losing the things that matter most to them.'
She's right. There is a wide range of viruses and diseases that can afflict the elderly, but the health impacts of loneliness and sadness must not be underestimated. Additionally, those who lose the will to live are far less likely to survive when a virus comes knocking at their door.
It is often said that Britain's politicians and healthcare providers should treat physical and mental health with parity. But this principle has been utterly neglected during the pandemic. This has affected everyone, but it has affected the elderly most severely. Prior to the Covid pandemic, we had already been talking for some time about a loneliness epidemic among the old. As psychiatrist Dr Max Pemberton has argued, it is no good protecting people from Covid only to expose them to the risks that loneliness brings.
What's more, in normal times, it is often friends and relatives, rather than carers, who notice changes in the behaviour or appearance of the elderly. It might be a son or daughter who notices that their parent has stopped eating or drinking, for example. This is especially important among dementia patients, who can simply forget to do these vital things. But with visits severely restricted, it becomes harder to spot those telltale signs. Through no fault of care-home staff, elderly people can end up being neglected, with potentially fatal consequences.
Having unleashed Covid upon the elderly at the start of the pandemic, we are now sacrificing them to other diseases and causes of death. We have failed them. This cannot go on.
Paddy Hannam is a spiked intern. Follow him on Twitter: @paddyhannam.
To enquire about republishing spiked's content, a right to reply or to request a correction, please contact the managing editor, Viv Regan.