The Tate is insulting its audience
The decision to postpone a Philip Guston exhibition was an act of cowardice.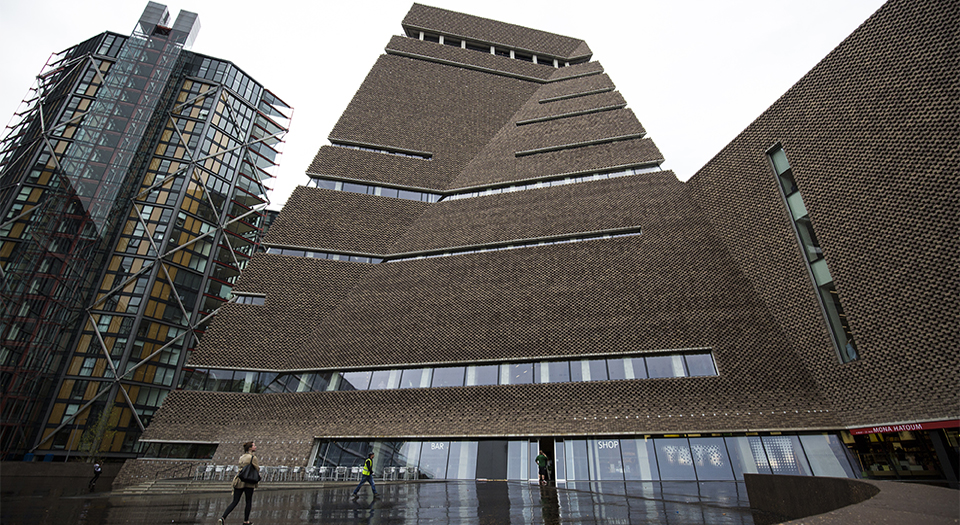 I love the Tate Modern. It's one of my favourite places in London and has held some of the best exhibitions I have ever been to. It is, by design, an open, accessible and interesting public space.
Which is why I was so disappointed to hear about its close-minded decision, along with three other museums, to delay the forthcoming Philip Guston (1930-80) exhibitions until 'a time that his message of social and racial justice can be more clearly interpreted'. The was taken long before lockdown – it was widely thought to mean that his cartoonish depictions of the Ku Klux Klan could be misunderstood in the current era of woke politics.
There has been a welcome backlash from some in the art world. An open letter signed by more than 2,000 artists attacked the decision as 'cowardly', which it absolutely is. The curator of the Tate exhibition Mark Godfrey was also suspended from his role by the museum after he publicly criticised the postponement on Instagram.
What is going on? This is not the behaviour of a confident, forward-thinking arts institution. It is the reaction of a meek organisation afraid of controversy, and wary of criticism even from its own staff. As the American art critic Robert Storr put it: 'Museums are forums where people come together to discuss ideas and to agree and disagree. If Tate can't even do this internally, then the whole thing breaks down.'
The Tate should not be afraid of how something could be perceived. It should allow people to engage deeply with art and what it genuinely means or intends. Art is a way of seeing. Like literature, it can be a form of 'empathy technology', as the biologist and writer Stephen Pinker has described it, where you can enter into another person's world of ideas. But the Tate and others have implied that people simply are not capable of doing that, that they can't be trusted to enter Guston's world of ideas and understand where he was coming from.
So where was Guston coming from? His aim was to explore the 'banality of evil' by showing how members of the KKK could brutally lynch a man and then carry on with everyday life, casually driving cars and smoking cigars. Such are the mundane lives of those who have done terrible things. It is a humorous and horrifying vision, and Guston intends it to be. He was certainly not trivialising the KKK and the terrible things it did.
To suggest that he was is to ignore the immense impact racial hatred had on his own life. After all, his own father was driven out of the Ukraine by violent anti-Semitic pogroms, and later committed suicide. This was a man who knew how serious such hatred was.
But even if that were not the case, it is important to remember that Guston was not a political activist. He was an artist. And in a free society, artists should be free to explore any subject matter, no matter how disturbing. In the brilliant German film Never Look Away (a film that also explores how monsters can lead seemingly banal lives), a character based on the radical artist and teacher Joseph Beuys says that 'after the Nazi catastrophe only the artist can give people their sense of freedom back'. The point being made here is that art should be a zone of completely free expression, and a symbol of the freedom of thought and speech of us all.
But can this idea of artistic freedom survive in today's reactionary climate? Given the treatment of Guston's work, it seems unlikely. Admittedly, it was not attacked by an outraged mob on social media, as the recent French film Cuties was. But then it didn't need to be. The merest hint that it might cause controversy was enough for the Tate temporarily to pull the plug – a decision that was as weak as it was worrying. For it suggests that only the most anodyne and inoffensive art will be allowed on display today.
The Tate should not have been worrying about how people might respond to Guston's work. That is not its concern. People should be allowed to think about and judge art for themselves. And that means they should be free to critique it, protest it, and, yes, even misunderstand it.
And it is this – the audience's freedom to exercise its own judgement – that the Tate has violated. And, in doing so, it has ironically found itself at the centre of a controversy all of its own making.
Candice Holdsworth is the founder and editor of Imagine Athena.
Picture by: Getty.
To enquire about republishing spiked's content, a right to reply or to request a correction, please contact the managing editor, Viv Regan.