Humanity will beat the virus
Pfizer's vaccine breakthrough is fantastic news – but we will still have to fight to restore our freedoms.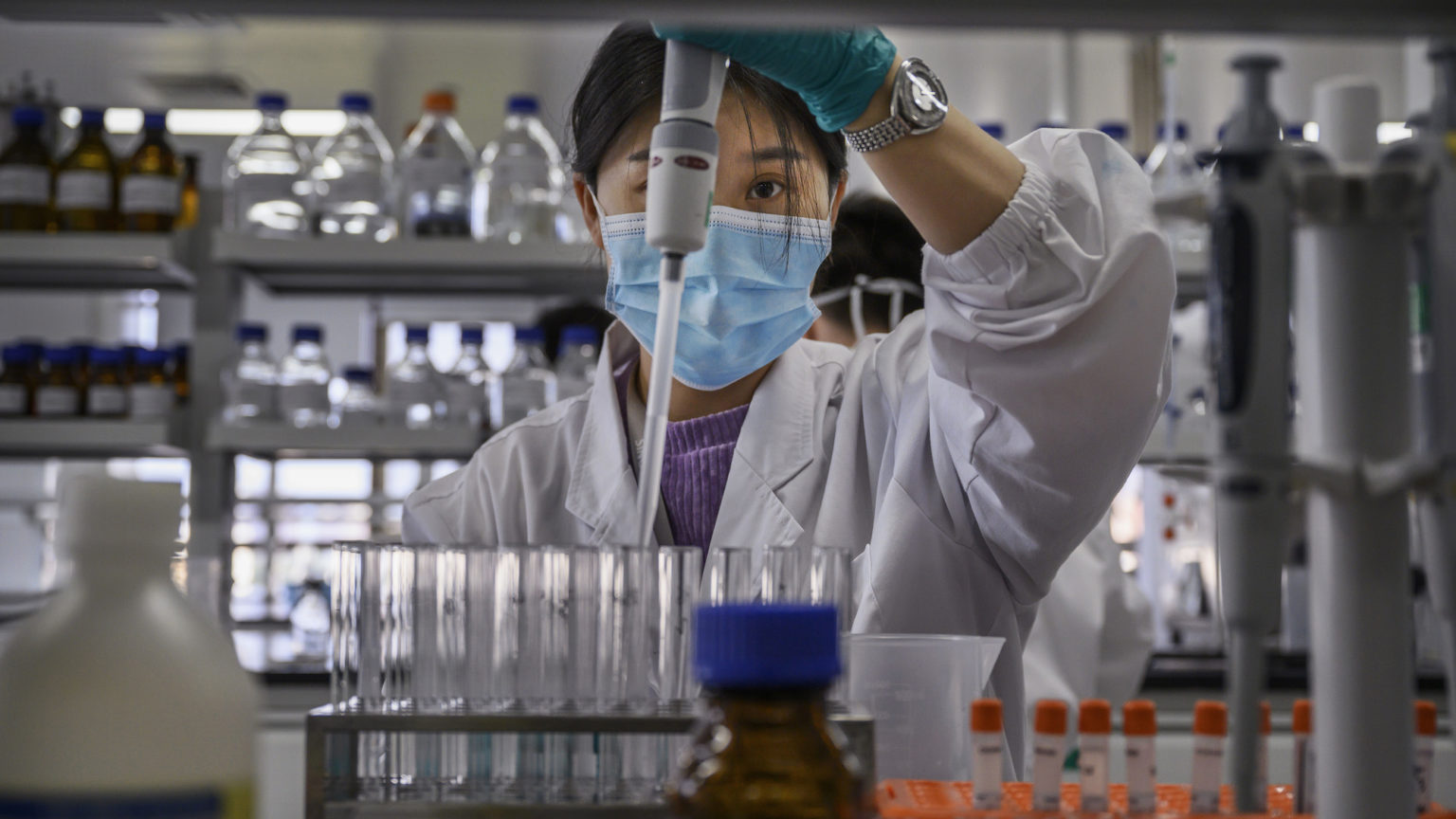 'A great day for science and humanity' was how Pfizer and BioNTec described their major breakthrough in the development of a Covid vaccine. Too right.
Preliminary analysis, following tests on 43,000 people in six countries, suggests that the vaccine can prevent 90 per cent of people from getting Covid-19.
The development of Covid vaccines has been a heroic effort. No vaccine has ever been developed for a coronavirus before. And no vaccine has ever got from the drawing board to being proved effective in such a short period of time. The apparent success of Pfizer and BioNTec's vaccine bodes well for the other vaccines in the race, too.
Huge challenges lie ahead, particularly in terms of the logistics of delivering the 1.3 billion doses which Pfizer anticipates will be available by the end of 2021.
Many are optimistic that the vaccine could bring a swift end to the ruinous lockdowns we are still living under. Sir John Bell, regius professor of medicine at Oxford University, has predicted 'with some confidence' that life could return to normal by the spring.
Sarah Montague: so do we now say with confidence that life should be returning to normal by Spring?
Professor Sir John Bell: Yes, yes, yes.

Important news from one of the Covid-19 vaccine trials.

Hear the whole interview on the World at One.https://t.co/kHiUG56FCL | @BBCSounds pic.twitter.com/zsk80fzlKG

— BBC Radio 4 (@BBCRadio4) November 9, 2020
The vaccines are by no means the first scientific triumph of the Covid era. Breakthroughs in therapeutics have made the disease far less deadly. Dexamethasone, a cheap and readily available steroid, for instance, is believed to have substantially reduced mortality. Hospitalised Covid patients are far less likely to die now than they were at the peak of the pandemic in April.
Science, however, is only one part of the equation. The lockdowns and restrictions which have blighted the lives of billions across the world – leading to soaring poverty and all manner of other health problems – have as much to do with politics as they do with science. The vaccine is not a magic bullet for restoring our freedoms. The authoritarian laws which have been drawn up by governments – and the nasty culture of snitching and sneering which has sprung up to enforce them – will not disappear overnight. Lockdown is a political problem, not a scientific one.
Lockdowns show that when gripped by fear and hysteria, human beings can gravitate towards irrationality, authoritarianism and self-preservation instead of freedom, proportion and reason. But the against-all-odds development of a vaccine shows the best of humanity's determination and capacity for overcoming the most impossible-looking challenges. And that is something worth celebrating.
Picture by: Getty.
To enquire about republishing spiked's content, a right to reply or to request a correction, please contact the managing editor, Viv Regan.