The elites have closed ranks
The suppression of the Hunter Biden scandal is an alarming abuse of the tech monopolies' power.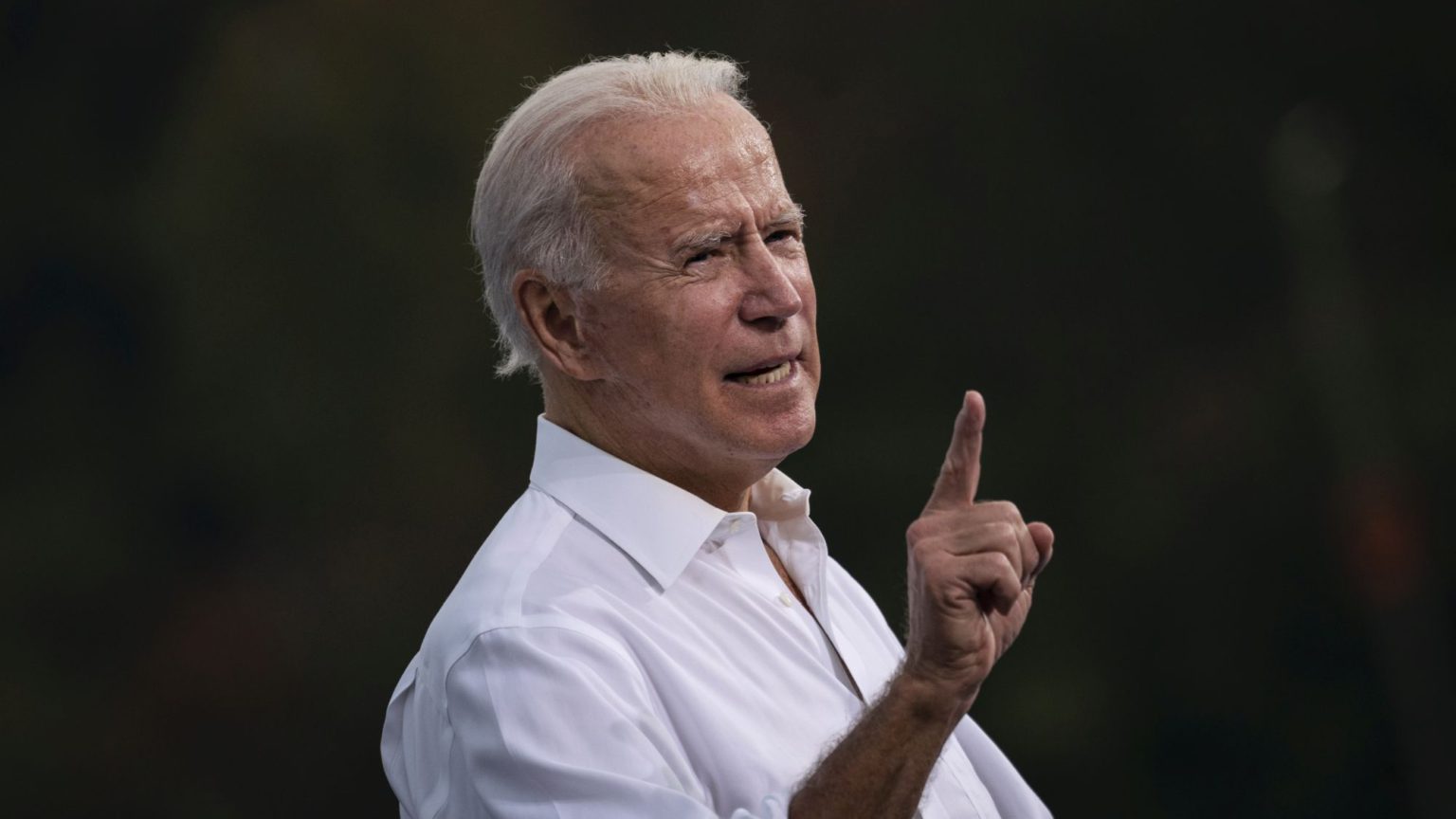 The New York Post's Hunter Biden exposé is arguably the most important story of the election. Not the allegations themselves, but the attempt to suppress them. The story adds more detail and evidence to allegations that are by now well known about Hunter Biden's wheeler-dealing in Ukraine, allegedly trading off his father's name, perhaps with his father's knowledge. But the attempts to suppress the story have revealed the totalitarian impulses of those who hold a near-monopoly on the flow of information – and on whose behalf they are willing to exercise their power.
There are many reasonable ways the Joe Biden campaign could have responded to the exposé. It could have ignored it and dismissed it as a last-ditch attempt at mudslinging from the Trump camp. It could have countered it by pointing out Trump's brazen nepotism – bringing his daughter Ivanka and son-in-law Jared Kushner into the White House. It could have been drowned out by the extensive allegations of corruption against the president and his administration. But Biden and the Democrats didn't need to do any of that because the elites of Silicon Valley are on their side and were willing to try to crush the story entirely.
It has been more than two weeks since the Post broke its story and it is still locked out of its Twitter account, meaning that America's oldest daily newspaper is forbidden from sharing any of its articles. When the story came out, Twitter users (including editors from the Post) were prevented from tweeting links to the report, from posting photos of it and even from sending it in private messages. Some tweets to the report managed to slip through before Twitter's censors sprang into action. These were then slapped with a warning message. At first, users would get a message telling them the article was 'potentially harmful'. This was then updated to say it was 'potentially spammy or unsafe'. Twitter had decided on behalf of the voters that there was nothing to see here.
Facebook also suppressed the story. Communications director Andy Stone announced that 'we are reducing its distribution on our platform' as part of 'our standard process to reduce the spread of misinformation'. The story was 'eligible to be fact-checked', but there has been no update on it since. As Matt Taibbi has pointed out, numerous sensationalist, unverified stories have appeared in the mainstream media – from the Steele dossier to the many Russiagate non-bombshells – which later turned out to be untrue. Yet none of these was deemed 'eligible' for Facebook's 'fact-checking'.
Part of this eagerness to censor comes from the fact that so many in the liberal establishment blame social media for the Trump upset in 2016. Not the Democrats' disastrous choice of candidate or her sneering, tick-box campaign. Not the public's broader rejection of the technocratic, establishment politics Hillary Clinton embodied, which, far from bringing rationality and harmony, brought financial crises, endless bloody wars and soaring inequality. But Facebook.
Ironically, of course, when Obama was re-elected in 2012, Facebook was seen as a force for good. The liberal establishment was excited by the first true 'social-media election'. Social media and big data were making 'elections smarter' and had 'restored the soul of politics'. But the election of Trump represented such a system shock that a scapegoat had to be found. Something had to be done about the voters expressing their wrong opinions and reading things that might give them wrong ideas.
Over the past four years, this has led to tremendous external pressure on the tech companies – and an internal willingness – to censor, block and regulate what is said on their platforms. Politicians, campaigners, journalists and assorted do-gooders demanded greater checks on 'misinformation' and 'hateful' language. The ousting of undesirables like Alex Jones, Milo Yiannopolous and Katie Hopkins (alongside some feminists for good measure) was cheered on by the illiberal liberals. But it didn't end with them, of course. Back in 2012, Twitter's general manager hailed the platform as belonging to 'the free-speech wing of the free-speech party'. By 2020, Twitter was censoring the tweets of the elected president of the United States.
Given that terms like 'misinformation' and 'hate' are inherently subjective, it is not surprising that the targets of censorship are not evenly distributed across the political spectrum. Silicon Valley is dominated by woke liberals and so it is those who challenge those views who are most likely to be censored (though left-wingers are by no means safe).
Glenn Greenwald asks us to imagine if the sides were reversed. 'Imagine, for instance, if these two Silicon Valley giants united with Google to declare: henceforth we will ban all content that is critical of President Trump and / or the Republican Party, but will actively promote criticisms of Joe Biden and the Democrats.' This would be widely understood for the affront to democracy that it is. But when the liberal establishment is determined to correct the 'mistake' of 2016 at all costs, all principles are thrown out of the window.
And it's not just tech that is acting as a gatekeeper, looking to squash any story that might hurt Biden or aid Trump in the run-up to the election. Beyond the right-wing, partisan media, most outlets have refused to cover or investigate the Hunter story in any great detail. NPR could not even acknowledge that it was a story, declaring it a 'pure distraction' which would waste its journalists' and listeners' time. CNN's Christiane Amanpour said that reporting or investigating the story would be 'doing [the Trump campaign's] work'.
Other outlets have dismissed the story as 'Russian disinformation'. Alleging connections to Russia has now become a well-established method of discrediting any story, candidate or election outcome that is distasteful to the establishment. A Washington Post editorial was at least honest when it brazenly declared: 'We must treat the Hunter Biden leaks as if they were a foreign intelligence operation – even if they probably aren't.'
The implications for after the election are stark. Matt Taibbi has warned that 'this same press corps might be weeks away from assuming responsibility for challenging a Biden ­administration. If they've already calculated once that a true story may be buried for political reasons, because the other "side" is worse, they will surely make that same calculation again.'
Now that the elites of the old and new media have closed ranks, will democracy get a look-in?
Fraser Myers is a staff writer at spiked and host of the spiked podcast. Follow him on Twitter: @FraserMyers.
To enquire about republishing spiked's content, a right to reply or to request a correction, please contact the managing editor, Viv Regan.