Why is Twitter censoring the elected president?
One of Donald Trump's retweets was removed for spreading 'misinformation' about Covid.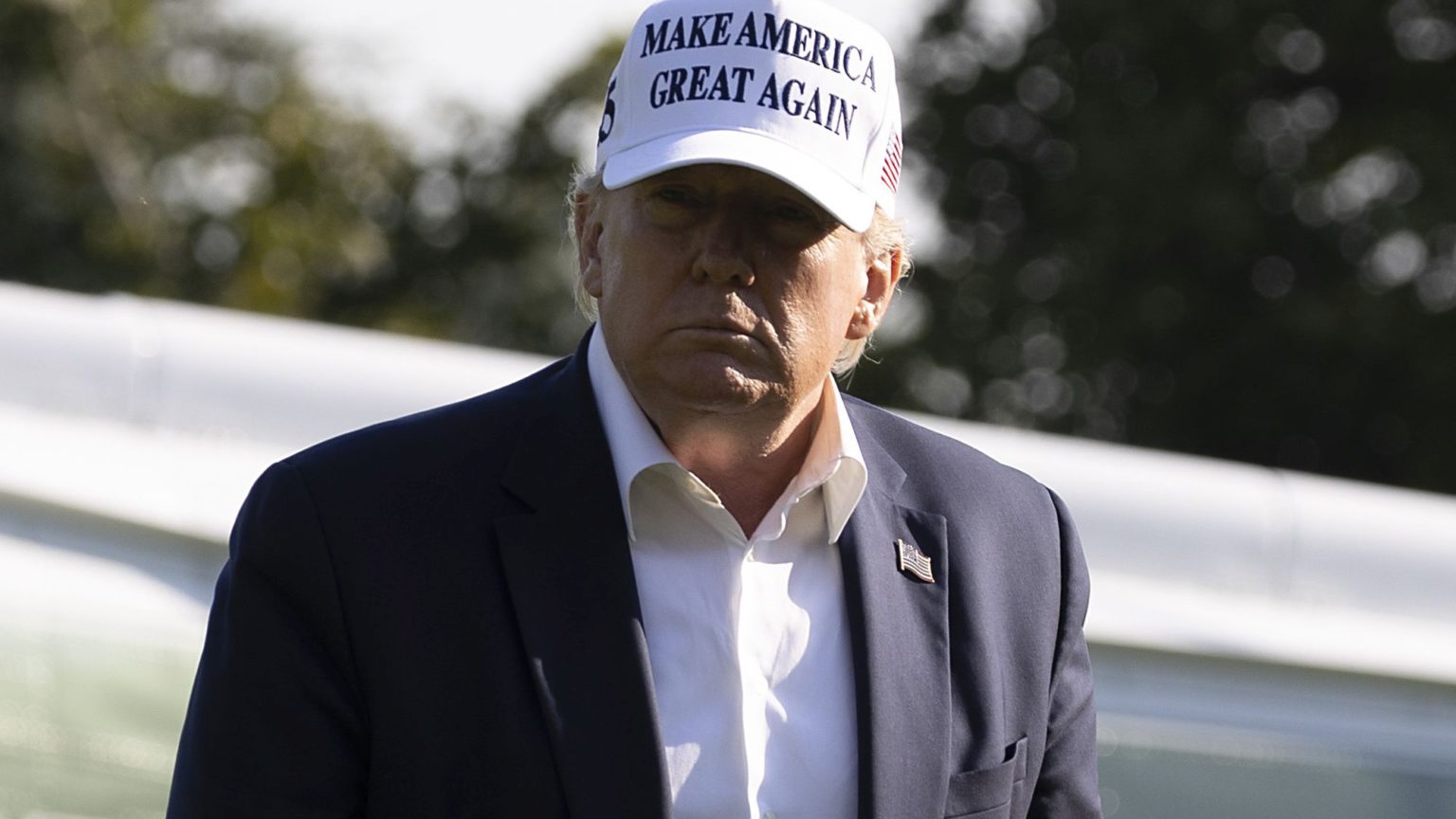 Donald Trump has once again fallen victim to Twitter censorship.
He has been accused of spreading misinformation about Covid-19 after retweeting: 'Covid has cure [sic]. America wake up.'
Minutes later, Twitter removed his retweet, which was likely referring to Hydroxychloroquine, a controversial medication Trump has previously recommended for use against the virus.
President retweeted the words "Covid has cure. America wake up."

And his amplification of that message was removed by Twitter within minutes as a falsehood. pic.twitter.com/gDJFFMP5uh

— Jennifer Jacobs (@JenniferJJacobs) July 28, 2020
Meanwhile, his son, Donald Trump Jr, has had his Twitter account restricted after he posted a viral video of doctors endorsing Hydroxycholoroquine.
The drug is not widely used as a treatment for coronavirus, and trials have suggested it carries no benefit for infected users. But this is hardly a reason to ban support for it from online platforms.
Since the early days of the pandemic, social-media giants have been cracking down on so-called fake news and disinformation. But it's not just 5G conspiracy theories and quack cures that are being banned – so are well-reasoned arguments which challenge how governments around the world are handling the pandemic.
YouTube has removed or 'shadow banned' videos featuring lockdown sceptics, and in the UK the internet regulator Ofcom has sought to punish those pushing against accepted truths about Covid-19. The UK government itself has been helping social-media companies in their censorious quest.
And this is not the first time Twitter has sought to censor Trump. Back in May, it 'fact-checked' claims he made about mail-in ballots for the 2020 Presidential Election, presenting readers with a warning that his claims were false. In the same month, it hid one of his tweets from his profile on the grounds that it contradicted the website's rules on 'glorifying violence', and plastered a warning on it too.
These latest actions by Twitter are not only an affront to free speech — they also represent an unacceptable attempt to interfere in democratic politics.
With just under 100 days to go until the US goes to the polls, Silicon Valley should stop meddling and let the people decide for themselves what is true and trustworthy, and what is not.
Picture by: Getty.
To enquire about republishing spiked's content, a right to reply or to request a correction, please contact the managing editor, Viv Regan.