Silicon Valley needs to butt out of democratic politics
Facebook and Twitter have censored Trump again. This is an intolerable assault on democracy.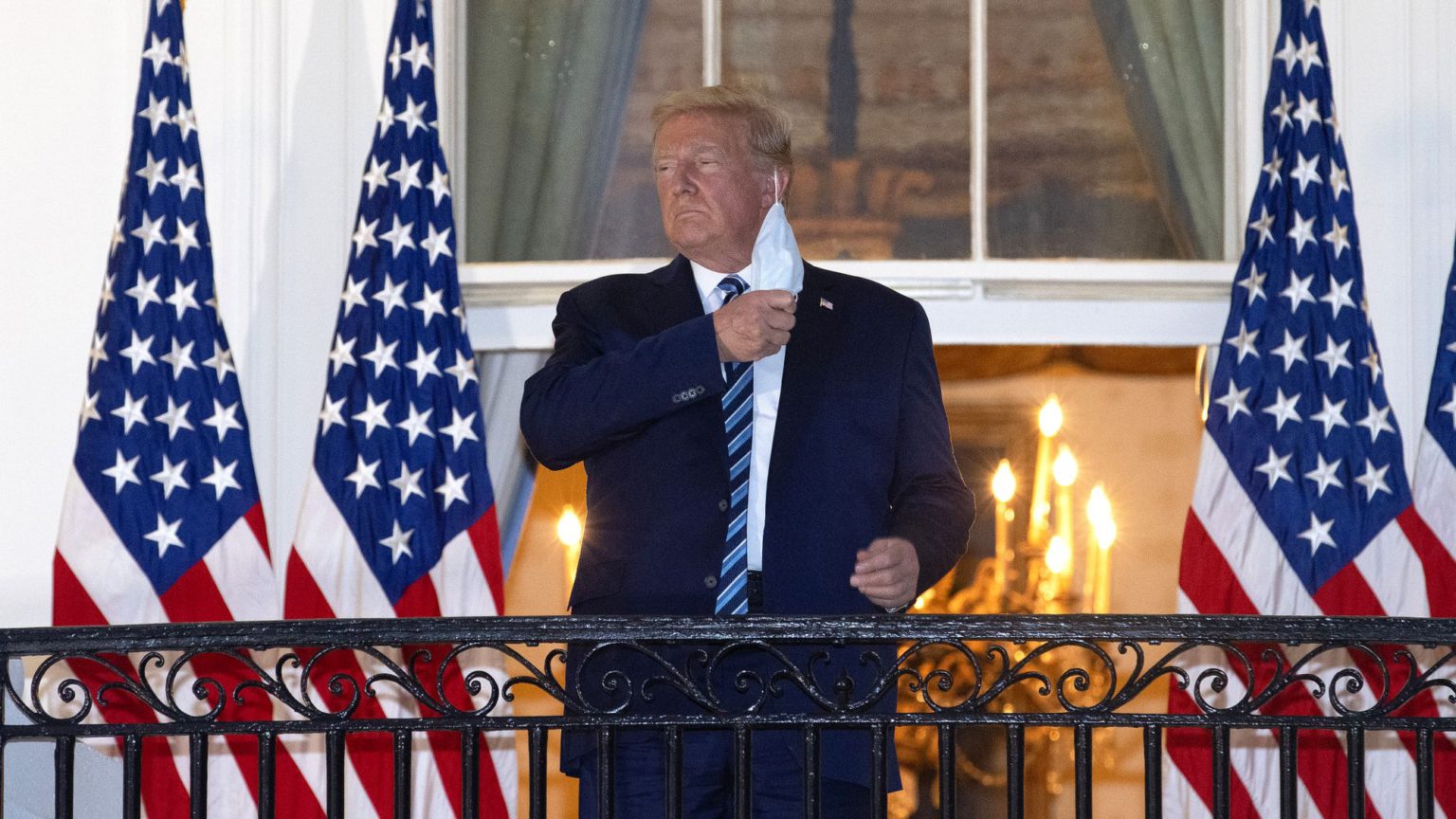 We're less than four weeks out from what everyone agrees will be one of the important presidential elections of recent times, and what have the woke elites of Silicon Valley done? They've silenced one of the candidates.
It was Donald Trump, of course. After Trump implored people not to be fearful of Covid-19, and argued that it is less lethal than flu for most populations, Facebook censored him outright, removing his comments from his page, while Twitter censured him, hiding his tweet behind a warning sign.
This is an intolerable intervention by power-mad corporations into the democratic process. When powerful capitalists decide what electoral candidates are allowed to say, we have entered very dark times.
It was a fairly standard Trump comment. With typical Covid-demeaning bravado, the newly ill Trump said: 'Flu season is coming up! Many people every year, sometimes over 100,000, and despite the Vaccine, die from the Flu. Are we going to close down our Country? No, we have learned to live with it, just like we are learning to live with Covid, in most populations far less lethal!!!'
Now, according to experts, including the leading Covid-watchers at Johns Hopkins University, Trump is wrong to say that flu is more lethal than Covid. Studies show that Covid has a substantially higher fatality rate than flu.
But so what? Since when has it been the business of unaccountable capitalist bosses to protect the public from politicians' lies, myths or bluster? It isn't only undemocratic to have supposedly enlightened corporate do-gooders blocking people's ears to the comments of an electoral candidate – it is deeply paternalistic, too.
A key part of the democratic process is voters working out for themselves – through reading, thinking, discussion and debate – whether candidates are being truthful in what they say and in what they promise. Democracy empowers us to hold politicians to account; to pore over their words and their manifestos and to marshal our mental and moral faculties to the task of deciding whether they're being honest and whether they're worth voting for. When unelected, faceless censors at vast corporations meddle in this process, they don't only harm someone like Trump – they harm voters, too, by reducing us to the level of infants requiring censorious guidance from on high.
What next? Facebook blocking access to a future Boris Johnson manifesto on the basis that its climate-change commitments aren't sufficient to address the doom predicted by experts? Photos of European politicians without masks being taken down lest they inspire the gullible public to go maskless too? If we sit back and allow the woke elites of Silicon Valley to puff themselves up as the moral arbiters of political debate, we're asking for trouble.
This isn't the first time corporate meddlers have censored or censured Trump. Facebook has previously removed a comment by Trump. Twitter has deleted or hidden some of his tweets. Where's the scandal? Where's the pushback against such clear abuses of power by companies that fantasise that they have the right to gag politicians and save the dim public from myth and misinformation?
The problem is that too many on both the left and the right cheer when social-media giants censor people, whether it's Trump or some alt-right hothead or a feminist who believes – clutch your pearls – that someone with a penis is a man, not a woman.
The left suddenly becomes a craven fanboy of property rights in such circumstances, insisting that Facebook and Twitter are private companies and therefore they can silence or dump anyone they want. This, of course, is the same argument that hardcore free marketeers once used to say it's cool for companies to sack women who get pregnant – after all, these are private companies, yeh?
Speaking of free marketeers, too many on the right are cool with social-media censorship because of course they value property rights more highly than the individual right to freedom of speech. Their fetishisation of companies' 'liberties' has blinded them to the dangers of today's insidious, largely informal forms of censorship, which often are spearheaded by capitalism rather than the state.
As a result, we have the truly bizarre situation in which a man voted for by more than 60million people is silenced by corporate suits voted for by nobody, and there is next to no fuss about it. This needs to change. Let's get real about the importance of political freedom, and the right of the American people to hear all arguments, from all candidates.
To enquire about republishing spiked's content, a right to reply or to request a correction, please contact the managing editor, Viv Regan.