Journalism is not a charity case
The idea of the third sector deciding what journalism deserves funding is worrying.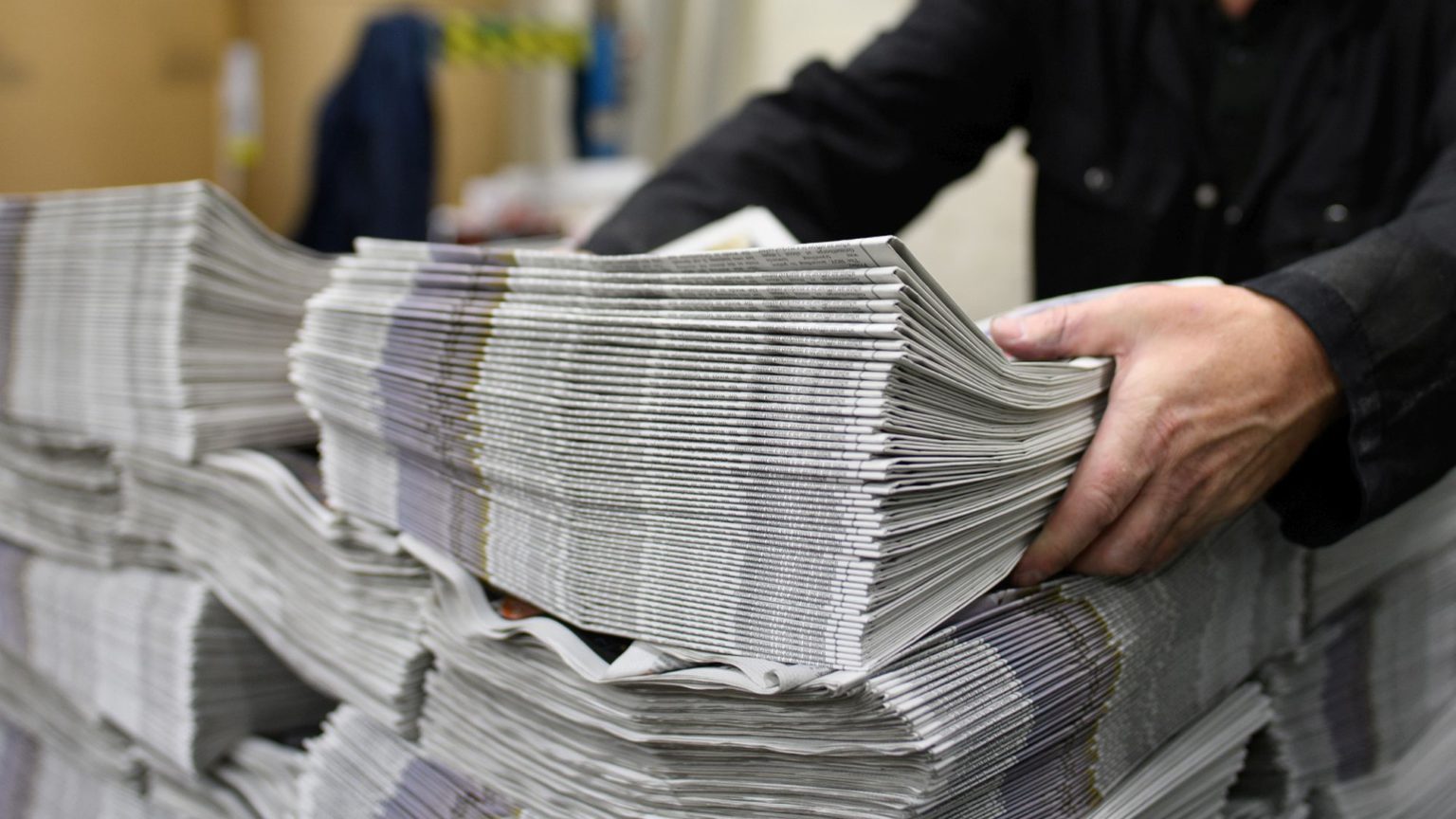 The UK's Charity Commission has granted charitable status to the Public Interest News Foundation (PINF), an organisation that supports what it calls 'public interest' journalism. The PINF will thus be able to provide grants to news outlets that it deems are producing content 'in the public interest'.
I am sure those backing this move are doing so with the best of intentions. Journalism is in the midst of a genuine financial crisis and thousands of fine reporters, some of them my friends, have lost their jobs in recent weeks. But the thought of third-sector organisations deciding what journalism ought to be funded, in accordance with their own particular worldviews, is almost as terrifying to me as the thought of a UK devoid of journalism altogether.
This surprising decision by the Charity Commission follows decades of resistance to recognising journalism as a charitable endeavour in Britain. It is true that charitable groups, like the International Consortium of Investigative Journalists, do fund journalism and media organisations around the world, and do great work. But in the UK, at least, approving the charitable funding of journalism represents a significant shift in how we regard journalism. It potentially transforms it from being an industry and a trade into a form of philanthropy, and even a tool for political and social campaigning.
The PINF itself is funded by the Joseph Rowntree Reform Trust, which has its own political outlook, and is also supported by the state-backed press regulator, Impress. Impress was created by Max Mosley, who is most famous, among other things, for campaigns against press freedom and the right-wing tabloids.
When asked on BBC Radio 4's The Media Show if the UK's best-selling newspaper, the Sun, would receive charitable funding for its reporting, PINF chief executive Jonathan Heawood dodged the question. However, those giving out dividends too liberally would be denied it, he said. He then explained how the PINF had been set up earlier this year to help support new and small journalistic websites with grants, training and networking. He then explained how one of the very first publications to be supported was a little-known magazine called Gal-Dem. Its readership is tiny, but it is clearly liked by some members of the UK's media elite, given its writers have appeared on The Media Show at least five times in the past couple of years, which is more than any tabloid's journalists have.
Gal-Dem is a hyper-political publication that only publishes the work of 'women of colour and non-binary people of colour' (except ones with right-wing views, it seems). It is ranked 573,988 for global engagement on Alexa, the web-traffic analysis service. For comparison, the Daily Star is 6,942 on Alexa. Breitbart and the Mail Online are at 226 and 264 respectively. These vastly more popular publications are only ever mentioned in passing on things like The Media Show.
This imbalance, I think, perfectly demonstrates how the media class uses its own platforms to promote its own (often highly divisive and unpopular) politics and interests. The PINF are in the same cosy club as the BBC's Media Show, and I for one do not want either deciding what stories are funded and distributed. Indeed, this move towards charitable journalism could turn out to be a power grab on the part of the metropolitan establishment, with its interests and attitudes shaping what is considered valuable journalism.
The central problem here is who exactly gets to decide what journalism is in the public interest. The Sun's widespread reporting of illegal immigration is deemed public-interest by some, and 'hate' by others. The Spectator's reporting on transgenderism and the Gender Recognition Act was seen by some to provide vital scrutiny of controversial legislation. Others thought it offensive, and started a campaign to defund the Spectator.
Ultimately, it should be readers who decide what journalism should be funded, not the PINF or Impress.
Admittedly, grant funding is nothing new in journalism. Moneyed interests, from all political angles, are allowed to put funds into journalism, think tanks and political parties of all stripes. But the problem here is that the state itself is taking a side, by awarding a chosen few the tax benefits that come with charitable status.
Some will no doubt cheer the Charity Commission's move. It will appeal, no doubt, to many of those bright-eyed future reporters I met in my journalism seminars. They envisaged their careers in terms of fighting perceived injustice, and speaking their truth to power. But it is precisely this type of reporter, intent on mixing campaigning with reporting, that the public has grown tired of. Indeed, this shift is at least part of the reason why trust in journalism has fallen and publications are struggling to make money.
We do need to find ways to fund journalism. But saving the industry should not mean reducing it to a charity case.
Liam Deacon is the Brexit Party's former head of press.
Picture by: Getty.
To enquire about republishing spiked's content, a right to reply or to request a correction, please contact the managing editor, Viv Regan.