The BBC must change – or die
Its new director-general, Tim Davie, has a big job on his hands.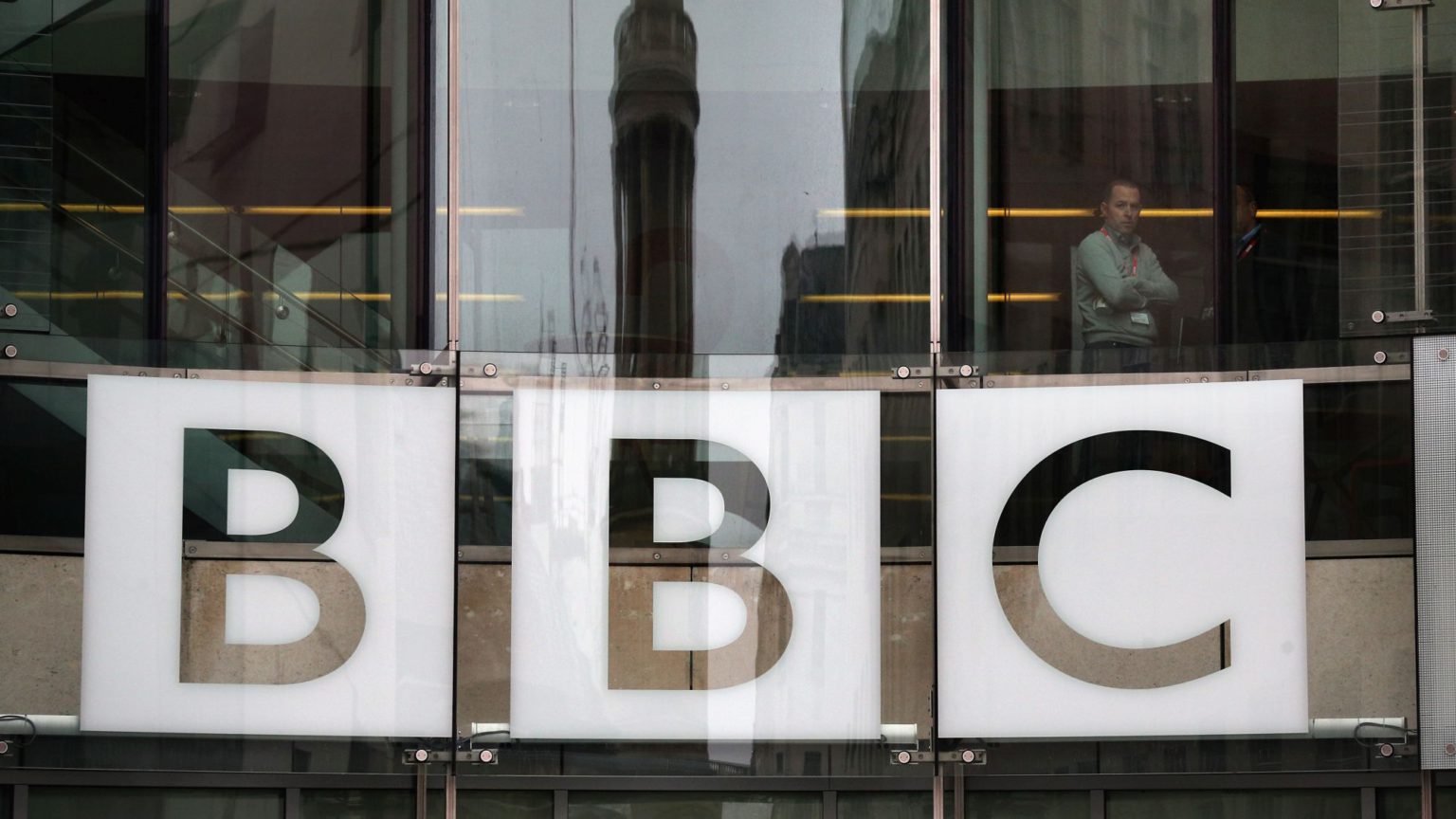 It has also been reported that Davie wants to tackle left-wing bias in BBC comedy. Shows like The Mash Report, we may presume, might be in trouble.
In addition, Davie used his speech to warn current employees about sharing their views online: 'If you want to be an opinionated columnist or a partisan campaigner on social media then that is a valid choice, but you should not be working at the BBC.'
Social-media rows aside, the BBC has serious problems requiring serious attention. Polls about the institution have produced mixed results, but recent surveys suggest significant discontent. One at the end of 2019 found 74 per cent of respondents agreed the license fee should be abolished, while only 14 per cent disagreed. Another poll around the same time found two thirds were in support of abolition or reform of the license fee, and suggested ITV is slightly more trusted than the BBC (71 per cent and 67 per cent of people saying they trusted each broadcaster respectively).
It's not all bad. After all, not wanting to pay for the BBC is not the same as hating it. The 67 per cent trust figure could be worse, too. But it could also be a lot better, and it is indicative of the BBC's failings that much of the public appears to see it as little different on this count to other broadcasters.
The other difference between the BBC and other TV providers is, of course, that the BBC relies for its income on what is effectively a TV tax. It therefore has a moral duty, and not just a financial one, to keep its viewers happy – and, when it comes to politics, to keep them represented.
On this count, there are issues that need fixing. The list of examples of BBC bias is a long one, and it is growing. Emily Maitlis's diatribe about Dominic Cummings is one such case, and the BBC itself admitted it breached its own guidelines then.
When it comes to identity politics, everyone now knows where the BBC stands. Its production of a podcast about racism in which two young white women suggested older white women – 'Karens' – should 'educate' themselves, 'read some books' and 'get out of the way', was as pathetic as it was partisan. Its release of a video of former NBA player John Amaechi lecturing us about white privelege was similarly both limp and bizarre.
And of course, BBC News produced the wonderful doublethink tweet, '27 police officers injured during largely peaceful anti-racism protests in London', in reference to a Black Lives Matter protest. If injuring police is what peaceful protest means, we have to worry about the BLM slogan, 'No justice, no peace'.
And yet, when it comes to showing its political leanings, some people within the Beeb seem to think it hasn't gone far enough. A £100million cash splurge has been promised to promote diversity at the BBC, despite it already being diverse.
Some BBC-lovers seem to see any criticism of Auntie Beeb, and therefore any government-led attempt to reform it, as right-wing. A recent Guardian editorial, for example, said Tim Davie was in a tough position because he was 'faced with a prime minister who has never cared about journalistic integrity and who would happily allow Mr Murdoch to loot the BBC'.
But Davie's job is challenging for different reasons, and the desire for change is not the result of Tory spin. The grievances he has to confront have not been whipped up by devious political actors – they are widespread among the public.
Aside from the patent absurdity of needing a license to watch television – imagine if we needed a license to use the internet or a telephone – growing discontent with the national broadcaster is simply a reaction to its changing nature. As Tom Slater has written on spiked, the suggestion that it is right-wingers who are starting a 'culture war' on issues like the singing of 'Rule Britannia' at the BBC Proms is ridiculous. Just as frustration with identity politics is usually based neither in bigotry nor in right-wing hysteria, criticism of the BBC has developed out of perfectly legitimate grievances which are themselves a result of the BBC's faults.
Tim Davie does indeed have a big job on his hands. If the BBC is to survive, it will need to regain some of its lost popularity and trust. This will require change. If this doesn't happen, the license fee will remain under threat – whether from reforming government or from mass opting-out – and the Beeb may be left without an income. If that is its ultimate fate, it will only have itself to blame.
Paddy Hannam is a spiked intern.
Picture by: Getty.
To enquire about republishing spiked's content, a right to reply or to request a correction, please contact the managing editor, Viv Regan.