The depressing cost of lockdown
Enforced isolation has been terrible for people's mental health. What did we expect?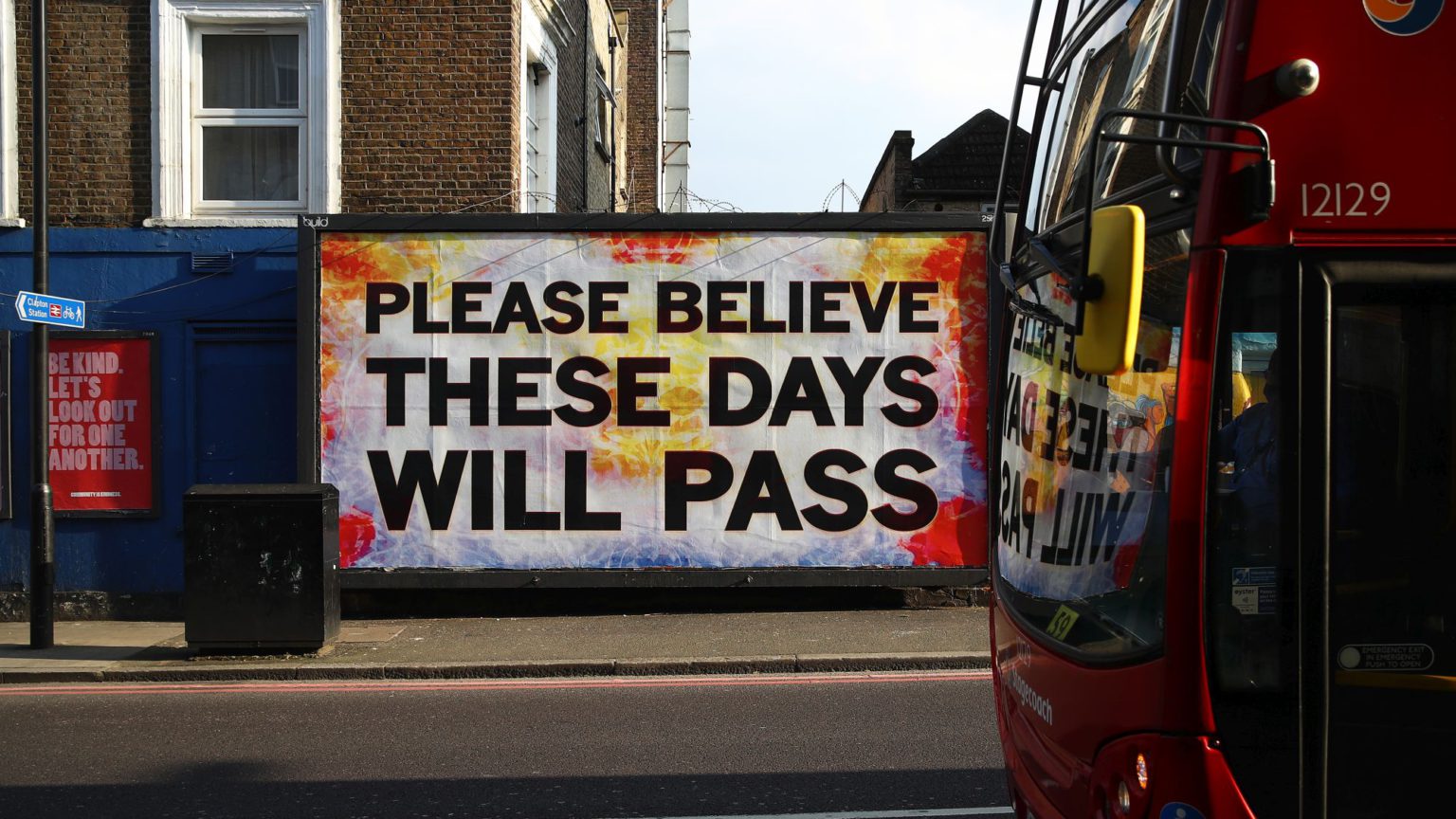 A survey carried out by the Office for National Statistics (ONS) has revealed that the number of adults experiencing symptoms of depression has 'almost doubled from around one in 10 before the pandemic to almost one in five'.
While it's important to point out that this is a survey of individuals, and isn't based on medical diagnosis, it's quite clear that the pandemic and lockdown has negatively impacted many people's mental health. The ONS found that out of 3,500 adults quizzed over a 12-month period, the under-40s, women and people living with a disability were most likely to report signs of depression.
This should all come as a shock to no one – weeks of enforced isolation is a tough thing to deal with even for the healthiest of individuals. As the ONS figures show, it's not fear of coronavirus that is the main driver of these depressive feelings, but the consequences of lockdown.
Those respondents who said their household could not afford an unexpected expense of £850 were more likely to experience depression. Again, this is all obvious – financial worries are a common cause of mental-health problems, and families with low incomes have been hit worst by the lockdown. Furloughing people with 80 per cent of their wages might be nice for middle-class professionals, but it's a disaster for the many families whose budget is only just covered by their normal pay. Unemployment has shot up, too.
Meanwhile, many parents have felt the strain of having to juggle working and entertaining children for weeks on end. The ONS found that women have felt the most under pressure from this. Having to cook, clean, teach and entertain with no break is not easy.
The government's response to this seems too little, too late. Last week, the Guardian reported that 'NHS England has announced that more staff are being trained to treat people with post-traumatic stress disorder (PTSD)' in order to tackle the predicted onslaught of mental-health cases after the pandemic. The Department for Education has been promised £8million for 'webinars', training and 'local experts' to help students and teachers cope with the tough year ahead
The infuriating fact is that much of this could have been prevented. We now know there was no need for the government to take such an absolutist approach to closing schools – kids have been locked up and feeling glum on the basis of a precautionary principle, and this has had dire consequences. The demand for hospital space by Covid patients was also greatly overestimated, limiting access to vital healthcare. No doubt many who now find themselves on long waiting lists are suffering from enormous additional stress. We all accepted the need to limit our social interaction to beat the virus. But the fear and panic whipped up about Covid's deadliness has scared stiff many people who aren't at much risk at all.
Loneliness has been a big priority in government for a long time. Back in 2018, inspired by the work of murdered Labour MP Jo Cox, Theresa May announced plans for a loneliness strategy. One of the promises her government made was to 'increase the number of spaces for community use' – recognising how crucial social interaction is for mental health.
The first 'Loneliness Report', which was published by the government in January, explained that: 'Feeling lonely has been linked to early deaths and an increased risk of coronary heart disease, stroke, depression, cognitive decline and Alzheimer's.' Government, the report concluded, 'has a part to play in reducing loneliness'. But only a few months later, the government was essentially mandating loneliness, with little recognition of the consequences this would have.
Many of us have accepted changes to our lifestyles willingly in order to protect ourselves and, more importantly, those more at risk from Covid. But while many of us have dealt with the isolation by organising Zoom quizzes and watching a lot of television, others have seriously struggled to cope with being cut off from the real world. Many have scoffed at the 'selfishness' of those who called for pubs and cafés to reopen, but there are many people out there in small communities for whom a cup of tea or a pint at the local pub or café is a lifeline. The closure of places of worship have also added to the deterioration of many people's mental health.
The government is now throwing money at mental-health services to combat problems it could have prevented. While the threat of the virus was real (and remains real in certain areas), we must demand that the harm caused by the lockdown and enforced isolation be taken as seriously as the threat posed by Covid. 'Normal' for many people was already pretty poor before this crisis. The 'New Normal' of heightened fear and loneliness could be disastrous.
To enquire about republishing spiked's content, a right to reply or to request a correction, please contact the managing editor, Viv Regan.