Tackling the loneliness epidemic
We need to overcome our fear of offending or being harmed by others.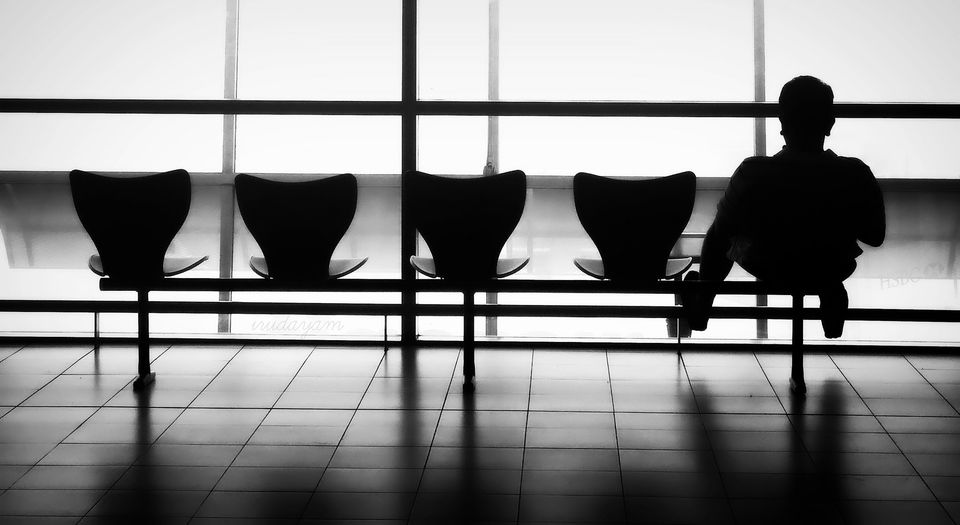 Loneliness, insofar as it is regarded as a social problem, has typically been understood as something that increasingly affects older people. Indeed, Age UK estimates that in England alone, there are around 1.4million lonely older people. As Frank Furedi has written on spiked, there is a disturbing 'generational ghettoisation' in the UK that impacts both on the lives of the aged and others.
But now, young people are staking their claim to being lonely, too. In a survey conducted for Bupa Care Homes, a third of all adults interviewed said they felt lonely at Christmas. The Jo Cox Commission on Loneliness claims that nine million of us are always or often lonely.
Little wonder loneliness today is said to be of 'epidemic' proportions. Its impact on our health is alleged to be comparable with smoking or obesity. And it is implicated in anything from anxiety, depression and heart attacks to strokes, suicide and dementia. Loneliness, we are told, is a killer.
However, there is little consensus on what loneliness is or what causes it. Such has been the lack of clarity that an international team of researchers published a letter in the Lancet this month calling for a 'unified approach to loneliness'. It seems we do need to better understand why so many people, from all walks of life, are feeling lonely.
In some cases, the reasons are obvious. Take the case of convicted paedophile and former nursery worker Vanessa George, who, according to the Sun, is being provided with 'fake friends' following her release from prison. They will be there for her to call on 24 hours a day, or to 'just go for a coffee with if she's feeling low'. While few will have much sympathy for the vile George, it is at least understandable why she might not have many friends.
But what of the case of Mark Gaisford? Despite a high-flying career as a recruitment CEO, Gaisford says, in a much viewed video, that he has no friends. He says he knows lots of people through networking, but he doesn't 'do stuff with them that friends do'. He concludes that there are a lot of men out there like him. Men, who are, as he puts it, too busy 'being manly' to make any friends.
Perhaps, surprisingly, one of the more insightful commentators on our loneliness problem is Matt Goss. Formerly of Bros, the late 1980s pop band, he has been supporting ITV show Good Morning Britain's 1 Million Minutes loneliness campaign. And he does a much better job than most at identifying what is really causing today's so-called loneliness epidemic.
'We need interaction', he says, but 'everyone is terrified of each other at the moment'. Political correctness has made social interaction more difficult, he says. 'We wonder why so many people are lonely but we are becoming detached from each other.'
But, like Gaisford, Goss also blames loneliness on what he regards as unhealthy traditional notions of masculinity. He even credits After the Screaming Stops, the film he and his brother made about life after fame, with showing that it is okay for blokes to 'let out a tear or 20'.
Most of us have felt lonely at some point in our lives, and it can obviously be upsetting. But today's assaults on masculinity, and the relentless medicalisation of loneliness, aren't going to make anybody any friends – least of all with those who would rather find ways to meet people than have a cry or be lectured to about prevailing gender norms.
Nevertheless Goss, almost instinctively, understands something that researchers and campaigners don't. We do live in a society characterised by ever greater individuation and a weakening of social bonds. And this is compounded, as Goss suggests, by generational divisions and cultural anxieties about the way we relate to each other. Whether it is watching one's pronouns or obsessing over alleged microaggressions, engaging with others has never felt more fraught and risky. It is only by questioning the claims and codes which keep us apart, and appealing to a shared sense of community, that the isolation many of us feel will be addressed.
To enquire about republishing spiked's content, a right to reply or to request a correction, please contact the managing editor, Viv Regan.