School closures are punishing working mothers
The decision not to reopen UK primary schools for all classes will hit women hardest.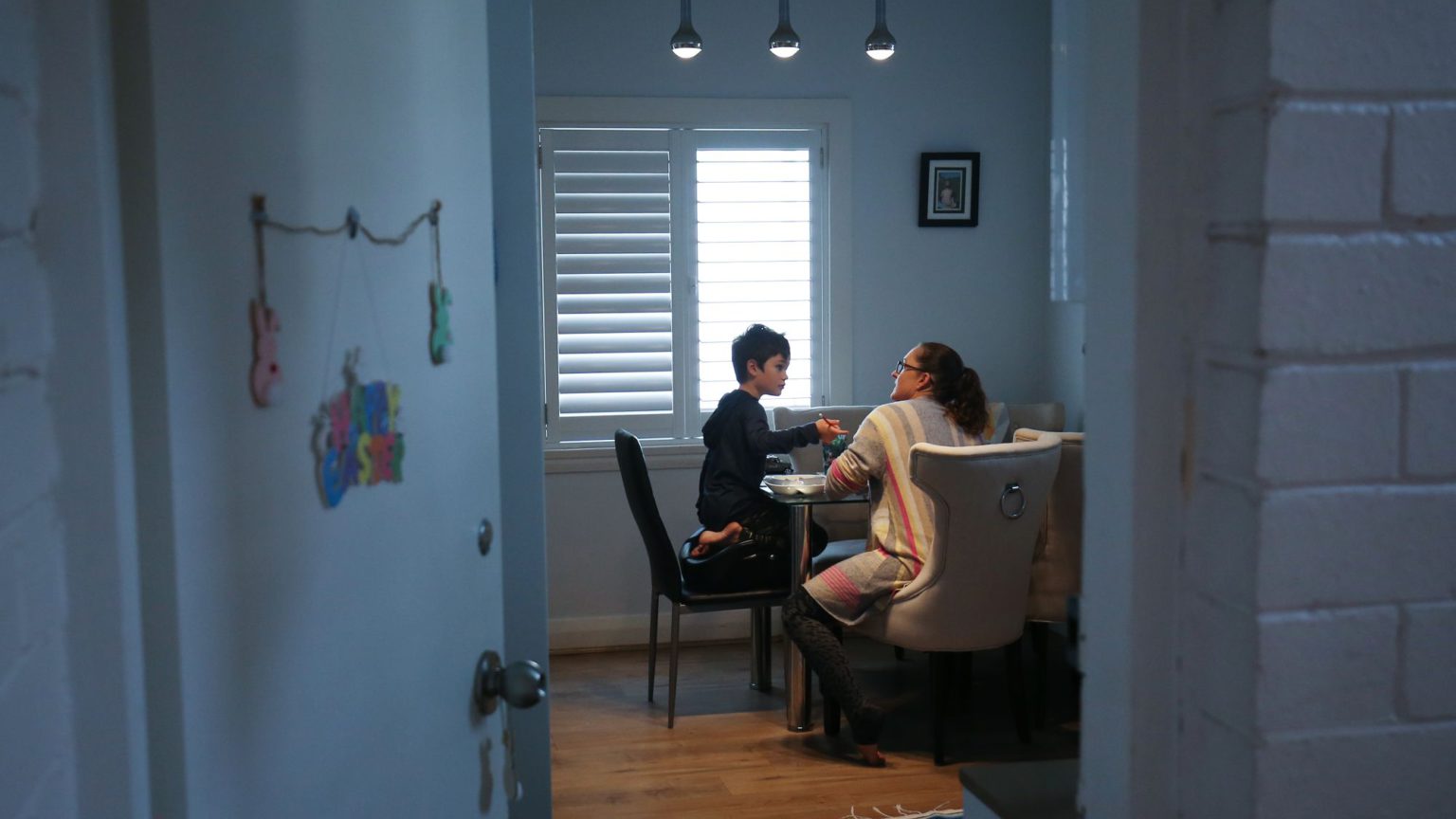 So, after weeks of pressure from teachers' unions and the media, all warning of the dangers of sending kids back to school, the UK government has caved in. It has now dropped its plan to get all children back in primary schools before the summer.
This decision will be especially tough on mothers, who, since the lockdown began in March, have been consigned to the home.
Not that you would know this from the social-media-led image of lockdown life. There you will find countless photographs showing women and men working from home in joyous, child-rearing harmony.
Yet the truth is that women still bear much of the responsibility for childcare. According to the Office for National Statistics, even before the lockdown three in 10 working mothers (28.5 per cent) said they had reduced their working hours to help with childcare over the past year, compared with only one in 20 working fathers (4.8 per cent). The lockdown has exacerbated this inequality. Indeed, the Institute for Fiscal Studies reports that more mothers than fathers are likely to have left paid work during lockdown.
And now, as the nation's working life slowly resumes, it is doing so with fewer women able to take part. Instead, they are consigned, thanks to school closures, to childcare duty, from providing their children with meals to supervising their education.
The recent plan to allow two households to merge into 'support bubbles', if one of them contains just one adult, might seem like good news. It will allow single parents to team up and help each other, especially if, in the government's words, he or she is feeling 'particularly lonely'.
Yet working parents need their time fully liberated, not half liberated. To stress the mental-health cost of being 'cut off from family and friends', as the UK prime minister Boris Johnson put it, misses the point for working women, especially single mothers. We don't need the government to tell us that our relationships with family and friends are important. We know that. What we really need is the freedom to work, not to enjoy a hug. And for that to happen, we need to be able to send our children to school.
Of course, women need the freedom to be mothers. But we also need the freedom to work if we want and need to. The government and the unions know this, hence they frequently champion women's equality in the workplace. Yet when it comes to opening schools right now, both the government and unions are acting like Victorian patriarchs, effectively forcing mothers to stay at home and look after the children.
The decision to postpone a full reopening of schools till after the summer smacks of a lack of imagination on the part of our leaders. After all, the problems posed by Covid-19 are hardly insurmountable. The infection rate remains low; children are not especially susceptible to the virus; and their chances of becoming seriously ill are vanishingly small. It is surely not beyond the wit of man or woman to increase school space and resources so as to allow all classes to be sent back to school.
Indeed, many parents have already been showing the imagination and will that our government, unions and schools seem to lack. On social media, for instance, parents have been suggesting using church halls, unused accommodation, tents and so on, as ways to overcome the shortage of school space. Parents have also been helping each other with their children's education, swapping curriculum notes and videos of different schools' online teaching provisions.
Yet for all that, it is imperative that our elected leaders start to show some actual leadership, rather than seeming constantly behind the curve, or flailing in the face of public criticism.
Because, as it stands, they are doing women in particular a grave disservice. They are depriving us of what we have come rightly to expect as ours: the right to be able to work, as equals, alongside men. So let's not go backwards. In a modern society, women's equality is far too important to be undermined by fear and a lack of leadership and imagination.
Tessa Mayes Clarke is a journalist, author and working parent.
Picture by: Getty.
To enquire about republishing spiked's content, a right to reply or to request a correction, please contact the managing editor, Viv Regan.