Multiculturalism is fuelling division
We need a shared identity and sense of history to make politics work.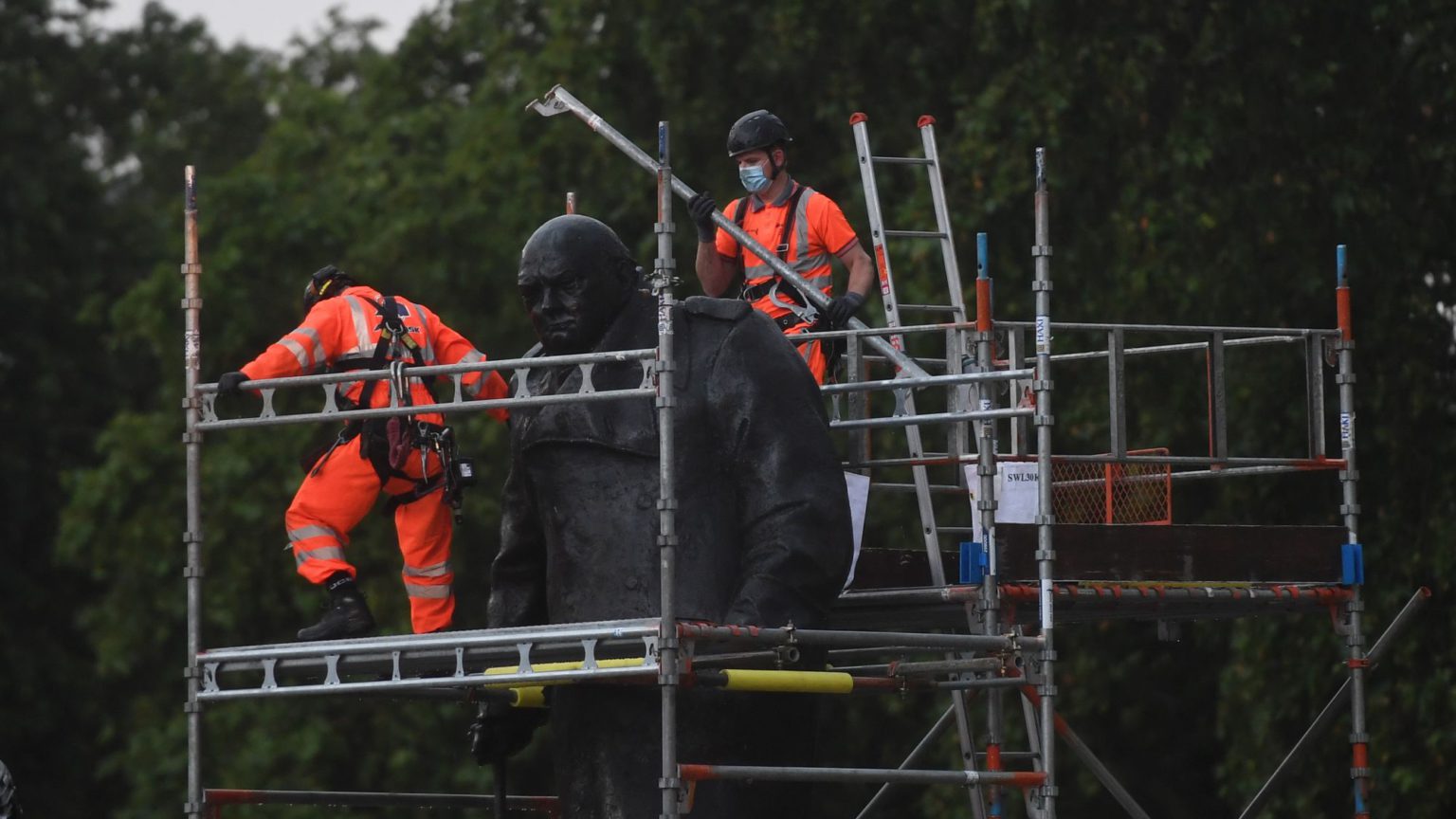 In a recent interview, the Reverend Rose Hudson-Wilkin – the Bishop of Dover – called for a new social contract which would deliver 'the transformation that is needed'. She is right. We do need a new social contract. Britain is in the midst of an identity crisis – we don't know who we are, we are uncertain of our place in the world, and we are looking for meaning.
The idea of the nation state seemed to die on the battlefields of Europe in the 1940s. Pride in national culture and history was no longer justifiable after Nazism and everything that went with it. What followed was a suspicion, and even repudiation, of national culture in favour of multiculturalist policies.
Multiculturalism, like so many ideas, sounds good in its intentions – placing all cultures and people equal before the law. But for cultures to be equal they need to be distinct. Thereby, in its very essence, multiculturalism encourages sectional and eventually sectarian divisions. Identity politics has been the unfortunate result.
Since the war, this country has undergone enormous change. People have become more atomised. The traditional family is in decline. Faith is dying – churches are empty and the Anglican clergy are more interested in politics than in God. So much for Burke's little platoons of association.
Added to this is our failure to adapt to broader changes in society, particularly the loss of meaningful work among working-class communities and an increasingly diverse population. Frustration at the instability of identity caused by the disintegration of institutions both national and personal played a role in the Brexit vote, which was a way for many to reclaim a sense of self-determination.
Without a common sense of what it is to be British, we risk falling into truly dangerous Weimar-like territory. Over the past two weeks, Black Lives Matter protesters have defaced war memorials and toppled statues. London mayor Sadiq Khan has ordered a review of the capital's statues and other councils are following suit. Counter-protesters have come out in droves to defend statues of the likes of Baden-Powell. At the weekend, the far right stuck its ugly hat in the ring.
What started out as protest against the death of George Floyd has become a racialised battle over our history. Should we be proud of it, or should we not? Are we the goodies, or the baddies?
How we teach history and literature exemplifies our failure to tackle this. The humanities as a whole are totally lost in the politics of division and oppression. This is true of both schools and universities. The history of oppressor and oppressed actively seeks division. It is accusatory. And it is easy for those who are instinctively patriotic to feel held in contempt by politicians and the overwhelmingly liberal education establishment that created the curriculum.
Moreover, it seems odd to stress these historical differences when there is so much common ground for the taking. Take Common Law, for instance. It put an end to the tyranny of King John and, later, the Stuarts. Through it were established the Petition and Bill of Rights – something most don't seem to know we have. Along with the Great Reform Act of 1832 – which abolished the rotten boroughs that protected the interests of slave owners – it put an end to slavery, too.
One of the great dangers of our current discourse is that it assumes a shared history with the United States. This simply isn't true. We share a language, not a history.
When race riots in Detroit brought America's racial tensions to Bamber Bridge in Lancashire, in June 1943, the British public sided with the African-American troops. The US military police had tried to enforce a colour bar in the town's three pubs as a way of extending their own army's laws on segregation. In response, the landlords posted signs outside their pubs reading 'Black Troops Only'.
Many in the identitarian camp would have us believe that everyone born before the 1970s was a racist ingrate. Stories like that of Bamber Bridge should not be an excuse for ignoring the darker moments in our history. But they do highlight that history is neither good nor bad. It is simply the past.
In the case of Bamber Bridge, it highlights the loss of trust in a common sense of objective morality. Why did Lancashire farmers, knowing they were part of an empire that fed off the labour of minorities, line up with the same minorities against a similar political inequality? This was down to a sense of fair play.
Identitarians can't see this. Their obsession with quotas, diversity and equal representation assumes that, as individuals, we are only capable of respecting those who are exactly like ourselves. For them, the rebalancing of power in favour of minorities is the only way to keep an untrustworthy majority in check – an idea that can only ever be insulting to that majority.
The death of national pride in the cultural and political establishment after the war has not been mirrored in a large part of the public. But as the institutions that preserved British culture start to fade, there are fewer ways for the public to identify as a unit.
Identitarianism reduces individuals to their most basic traits – skin colour, gender and sexuality. It is quasi-scientific in its classification. If we don't find a broader idea that unites the country, the public will turn to these identifiers in greater numbers. The dangers of a majority so often preached about might finally come to fruition.
Much is made of our inability to have a civilised debate. But without a broad common identity, it is impossible to believe in the civility of our opponents. Multiculturalism was well-intentioned. But it undermines any attempt at unity that extends beyond one's own sectional interest. Sadly, it is the cause of, not the cure for, the divisions in society today.
Ferdie Rous is a writer and reviewer. He is the digital editor at the Oldie magazine.
Picture by: Getty.
To enquire about republishing spiked's content, a right to reply or to request a correction, please contact the managing editor, Viv Regan.