In defence of colourblindness
We must reject the new race essentialism that now passes for anti-racism.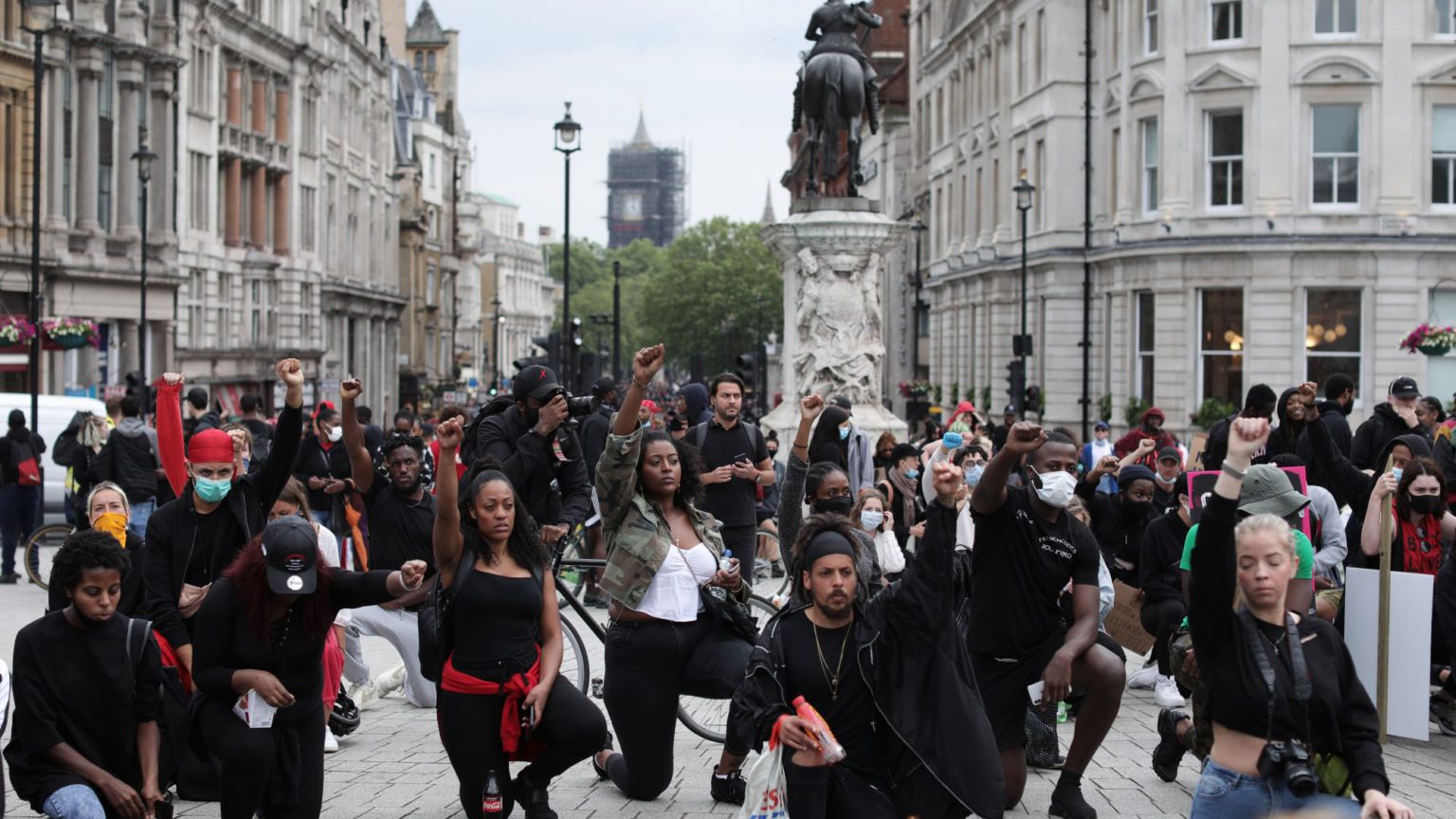 In the past few decades, we have taken major strides forward for racial equality in Britain. A combination of grassroots campaigns, legal civil-rights gains, criminal-justice reform and targeted programmes have significantly improved the social, economic and political opportunities for ethnic-minority people in Britain.
Society has faced many setbacks in other areas recently – particularly, the Covid-19 lockdown and the looming economic depression. But the landscape for race relations may well be considered one of the few victories for progress in recent decades.
There is still much more that needs to be done. However, rather than continue to build upon these clear gains, a movement has emerged that not only denies the progressive journey we have been on, but also argues that the goal of a 'colourblind' society is in itself a racist idea. Contrary to past anti-racist arguments, many today argue that we should judge people by their race, emphasise racial difference and think along racial lines. And no, this isn't just the far right – this is what is being put forward by a toxic strand of the new left, woke identitarianism. This illiberal, intolerant ideology is at odds with the universalist, humanist goal of a colourblind society. It is a disempowering, backward-looking movement.
'Woke identitarianism' is an ideology that has accelerated over the past 10 years. It is strongly influenced by critical-race theory, standpoint epistemology and intersectionality. The thread that underpins all of these ideas is the notion that every aspect, every facet and every detail of our lives, history and culture are explicitly or implicitly complicit in racism.
According to this view, there are hierarchies of victimhood in which the more claims to real or perceived victimhood status you have, the more authentic and morally superior you are. This worldview rejects dialogue between different groups because different people can never 'truly understand' each other's experiences. As James Lindsay, co-founder of New Discourses, has pointed out, many woke identitarians even argue that 'science, reason, and evidence are a "white" way of knowing'. He rightly concludes that this hurts everyone, especially black people. It renders dialogue pointless. It denies that black people can be individuals with agency. And it denies that we can make any progress towards equality.
It is important to understand how toxic the identitarian worldview is. And yet it has become incredibly influential. We have now arrived at a situation in which public debate has almost entirely broken down. History, society and white people as a whole are being recast as inherently racist.
In order to make these kinds of claims, woke identitarians have to ignore inconvenient truths, such as the existence of high-flying, patriotic and successful ethnic minorities, or the fact that white working-class boys are among the most disadvantaged groups in Britain today. Britain certainly has its flaws, like all countries, but overall we are tolerant and welcoming. A 2019 survey commissioned by the EU ranked Britain the least racist of the 12 western European countries it studied. We mustn't allow a fact-free picture of Britain to drive our thinking.
Instead, we need to build common ground and forge a worldview that first and foremost says we must not be defined by our race. But also, one that acknowledges and seeks to rectify the inequalities of opportunities and injustices that various groups still face. To do this, we must reject the blunt instrument of 'systemic racism' which denies agency, personal responsibility and other contributing factors.
We need to be more forthright in our defence of freedom of speech – by far the best mechanism for reaching a fairer and more tolerant society. As Frederick Douglass, the American slave turned abolitionist, wrote:
'Liberty is meaningless where the right to utter one's thought, and opinions has ceased to exist. That, of all rights, is the dread of tyrants. It is the right which they first of all strike down. They know its power.'
This is because if we cannot communicate freely and openly, we will not be able to understand one another and foster empathy. It is minorities – ethnic or otherwise – who benefit from free speech the most, because the views of the majority are already backed up by popularity and power.
Woke identitarians generally fear freedom of speech because their intellectually vacuous worldview is in danger of collapsing under even the slightest bit of scrutiny. But only when we are able to articulate ourselves, to engage in constructive and meaningful conversations, will we see that what unites us is far stronger than what divides us.
I would like to see more forums of debate – forums that platform genuine intellectual diversity and reach into areas that are currently 'uncomfortable' to discuss. If we are serious about combating injustice, then we have to delve deep into all kinds of issues and confront the challenges head-on, following where the evidence takes us, as well as having big ideas for change.
The current obsession with race often means we are missing the true dynamics in society. Class, for instance, plays a major role in social outcomes, but discussion of it is rare. There are many white working-class people, particularly in the provinces, who do not feel they have benefited from 'white privilege'. Indeed, they would argue that they are far from privileged. Do their 'lived experiences' count?
Interestingly, white working-class boys face very similar social challenges to British Caribbean children. In contrast, the situation for British Nigerian, Indian and Chinese children is vastly more positive. These differences suggest that race alone cannot explain social outcomes. Low expectations, family breakdown, low self-worth, impoverishment, crime, exposure to various forms of abuse – these all play a significant part in life outcomes and affect people of all races. This type of nuance is deeply needed and will mean that we are fair to all people who are affected by extreme inequality and social injustice.
It also cannot be overlooked that some of the most ardent proponents of woke identitarianism are some of the most privileged, most significant beneficiaries of the status quo: corporations, the political, cultural and media establishment – and even the royal family. Far from challenging the establishment, wokeness has become a means through which the establishment reinvents itself. Corporations and public figures can gain woke points by engaging in superficial gestures which win social validation and accumulate capital, while real social issues remain unsolved.
The woke worldview has merely repackaged racial essentialism for a new age. We must reject it.
Inaya Folarin Iman is a spiked columnist.
To enquire about republishing spiked's content, a right to reply or to request a correction, please contact the managing editor, Viv Regan.