Why school students relish exams
A-Level and GCSE exams provide a chance for young people to prove themselves.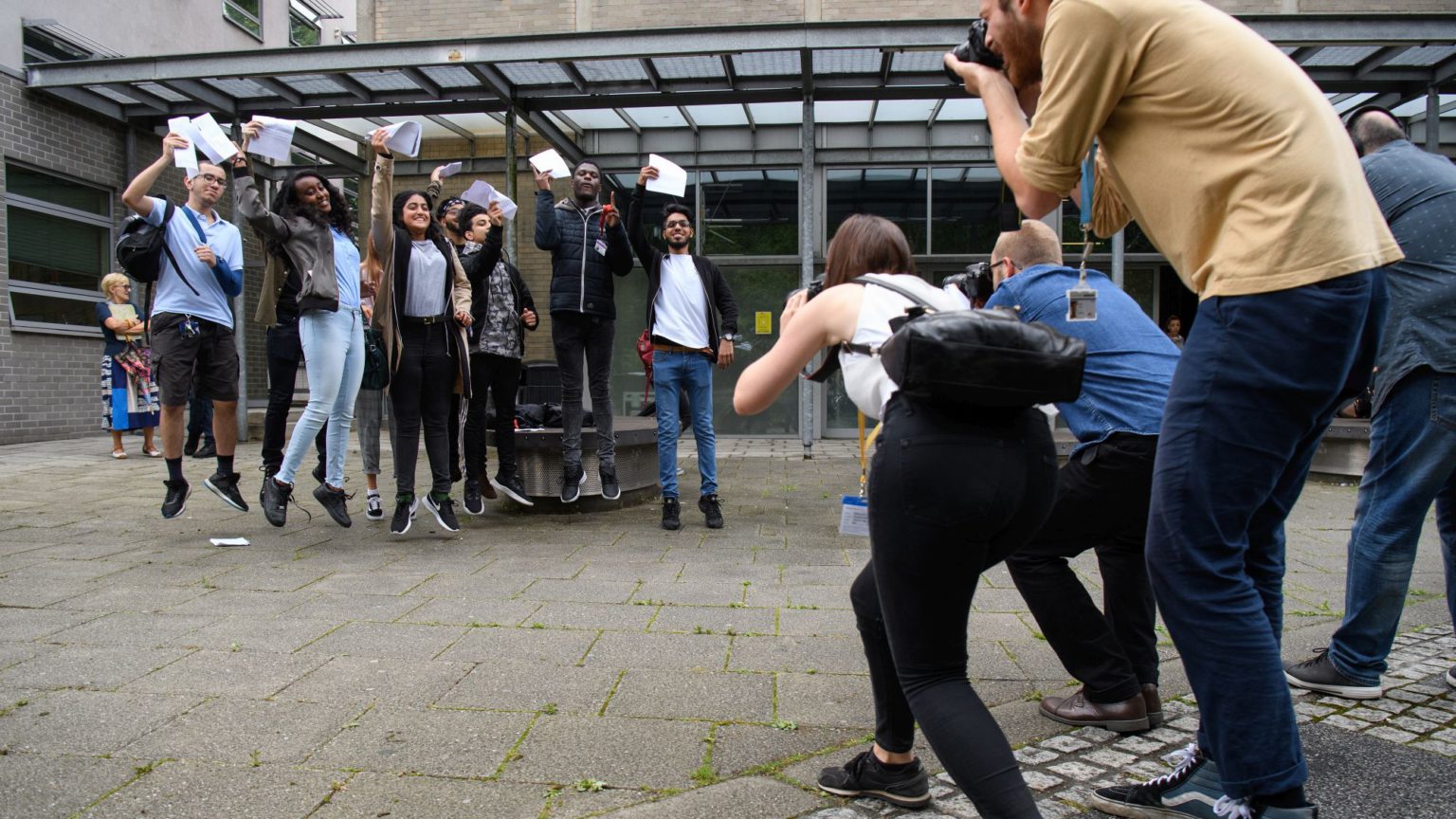 The Office of Qualifications and Examinations Regulation (Ofqual), which regulates exams, qualifications and tests in England, has officially announced that, with this year's exams cancelled, pupils' GCSE and A-Level results will be based on teachers' predicted grades. Students who are unhappy with their grades can opt to take subject exams in September.
These proposals have prompted some commentators to argue that exams should be scrapped altogether. They argue that they are an outdated form of assessment and an unnecessary and stressful imposition on teenagers' lives.
Such enthusiasm for the scrapping of exams ignores the troubling questions raised by Ofqual's proposed alternatives. Are teachers' estimations of pupils' ability all that reliable? And what of those pupils who, by dint of last-minute cramming, actually show their best in exams?
There are, of course, valid criticisms to be made of schools' current obsession with exam results and league-table places. It leads to the suspicion that they are more concerned with teaching to the test, rather than, as one commentator put it, imbuing 'our children with a love of learning'.
However, while schools should help develop a love of learning for learning's sake, such an objective does not necessarily exclude doing well in public exams. Besides, it's not even clear that schoolkids are over-examined today. Many standard attainment test (SATS) will be scrapped by 2023, and the reformed GCSEs and A-Levels already mean that pupils now take fewer public exams.
What many critics of exams draw attention to, however, is not over-testing, but the mental-health effects of testing. They don't view exams as a rite of passage for young people. They view them as unbearable sources of stress and harm. Even the act of celebrating exam results is now viewed as problematic, with schools increasingly encouraged not to single out high achievers for praise, in case it damages the self-esteem of those who didn't do quite so well. Instead, exam critics say that all children should be esteemed equally.
Public exams are therefore now seen by their influential critics as a barrier to what they see as the inclusive goal of education, in which every child is esteemed and respected equally. Such views are already effective within education. By law now, school sixth-forms must have course places available for all students, regardless of GCSE results, who want to continue with A-Levels. Not that it even matters if they then struggle. By the end of sixth form, universities will still offer places regardless of A-Level results. In other words, the sift-and-sort purpose of public exams is already being eroded within the education system. This reflects the change in the purpose of education, from meritocratic sorting to therapeutic inclusion.
As with so much therapeutic thinking by older adults, there is an assumption that teenagers will enthusiastically agree with them. Yet after it was announced in the wake of the lockdown that public exams were to be scrapped, many Year 11 and Year 13 students I know, due to take GCSEs and A-Levels respectively, were disappointed, not elated. Many said they wanted the chance to 'prove' they could do well. They knew the three-month revision slog was a challenge, but it was also one they relished rather than feared. Some tweeted that they were 'gutted' not to be able to sit their A-Levels. Others said they felt 'that moment of achievement' had been taken from them.
Politicians and commentators should take note of teenagers' own attitudes to exams. They are more suspicious of teachers who expect little of them than they are of those who make demands on their time and intellectual ability.
Some pupils' disgruntlement with the cancellation of public exams also shows their instinctive suspicion of adults' therapeutic worldview. 'We are not snowflakes', has become an oft-repeated retort by self-respecting teens. This is because being treated with kid gloves, and being rendered dependent on therapeutic modes of support and esteem-building, cuts against teenagers' desire for independence. The caricature of the A-grade student — square, irritating and geeky — obscures the admirable teenage desire to make something of oneself.
Older commentators shouldn't expect all millennials automatically to toe the new establishment line, in this case on mental health and fragility. Too many right-on adults assume that once the older generations have passed away, with their attachment to exams and meritocracy, the woke agenda will be triumphantly installed by the 'progressive' younger generations. They forget that their ideas are not unquestionably accepted by today's teenagers. Quite the opposite, in fact: some teenagers loathe the worst excesses of older radicals as much as their grandparents do.
Neil Davenport is a writer based in London.
Picture by: Getty
To enquire about republishing spiked's content, a right to reply or to request a correction, please contact the managing editor, Viv Regan.