The irony of Trevor Phillips' suspension
He helped popularise the word 'Islamophobia'. Now he has been accused of it.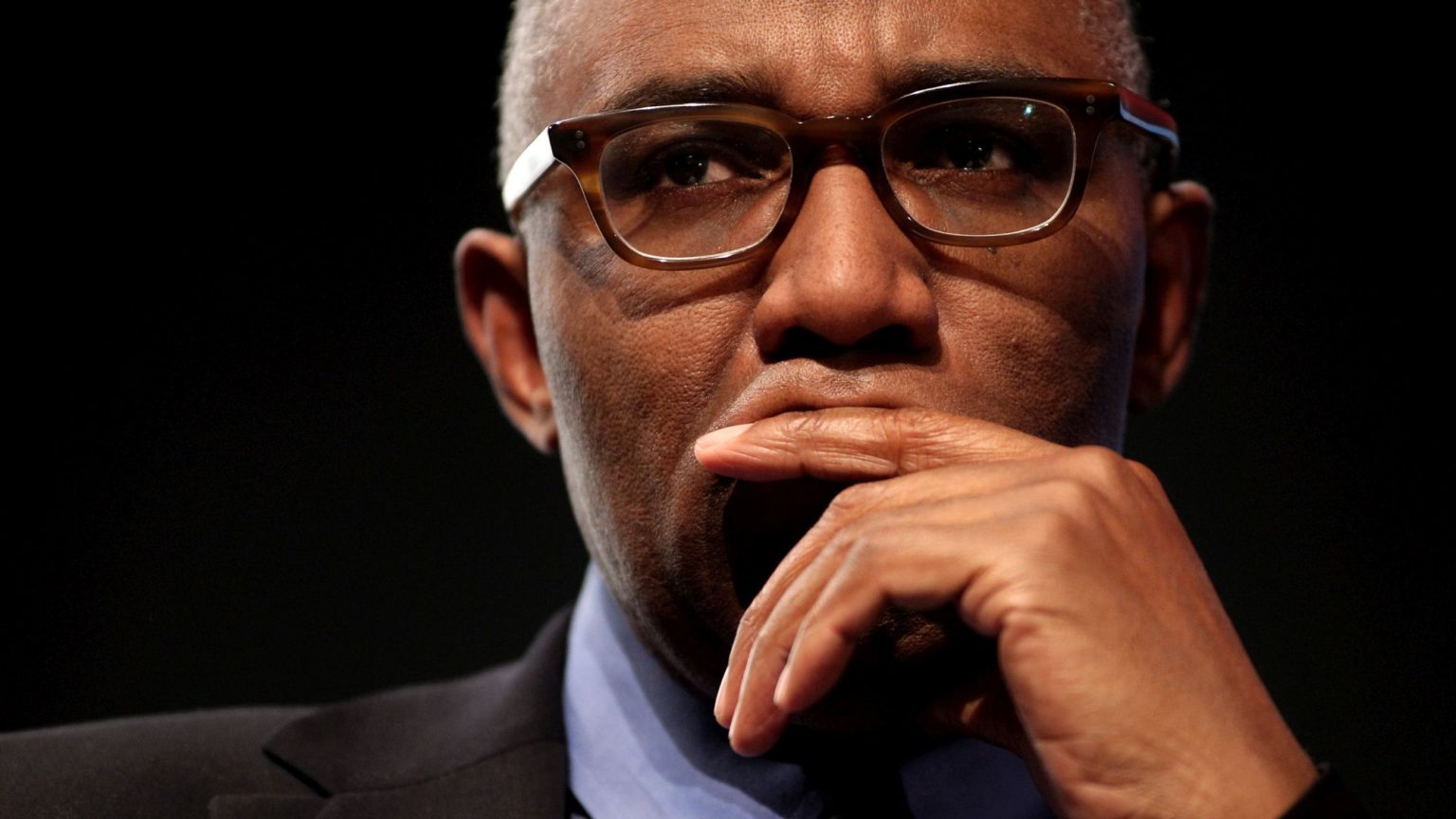 There is something grimly ironic about the Labour Party's decision to suspend Trevor Phillips from its membership on the grounds of 'Islamophobia'. For it was Phillips who helped introduce and popularise this bogus word and fraudulent concept in the first place.
In 1997, the Runnymede Trust think-tank, which Phillips chaired, published a report titled Islamophobia: A Challenge For Us All, assessing the state of race relations and specifically looking at the question of sometimes hostile attitudes towards Muslims.
Despite being noble in intent, the neologism was an unfortunate one. 'Phobia' suggests irrational fear, and while some anti-Islamic prejudice may be irrational – there is a whole spectrum of different interpretations of Islam – some fear of Islam isn't. The fundamentalist interpretation, as acted out on the Twin Towers four years after the Runnymede report was published, proved that a form of Islam is indeed something to be feared.
'Islamophobia' not only presented itself as something inherently irrational, but it also sought to protect one religion from any criticism. The term became a means to reintroduce heresy, if not into actual law, then into modern-day discourse. It is to this day employed to censure or silence anyone who criticises the religion, its adherents or those brought up in Muslim communities.
Thus, any prominent figure who has expressed concerns about the Rotherham child-abuse scandal, perpetrated by men of Pakistani-Muslim origin, is tarnished as an 'Islamophobe'. The same goes for those who draw attention to evidence showing a disturbingly high proportion of British Muslims sympathising with the terrorists who killed the editorial staff of Charlie Hebdo. 'Islamophobia' inevitably becomes attached to a voice who worries that the UK is 'sleepwalking towards segregation', and that a 'chasm' has been opening up between Muslims and non-Muslims on key issues such as sexuality, the validity of violence, and freedom of speech.
It is on those statements above that Phillips' presumed sin of 'Islamophobia' rests. In recent years, he has drawn attention to these issues, particularly in his 2016 Civitas paper Race and Faith: The Deafening Silence. To this day, as a columnist for The Times and television documentary maker, he is one of the most honest, tenacious and authentically liberal voices talking openly about these issues. No wonder the Labour Party has suspended him 'to protect the party's reputation'.
In short, Trevor Phillips has come a long way since 1997. Perhaps he now regrets helping to introduce the concept of 'Islamophobia', perhaps he doesn't. Maybe he thought it right for the times. In any case, the episode is a reminder of the dangers of censorship, of trying to shut down debate through censure, through fright-words like 'Islamophobia'. The neologism was a dangerous and stupid concept in 1997, and it still is now.
---
The BBC's war on middle-aged white blokes
The veteran BBC radio football commentator, Alan Green, is stepping down from the corporation – because the BBC doesn't want him. The 67-year-old Belfast man doesn't fit their agenda any more. And I bet you know why.
Green, who has worked for 45 years for the BBC, has been told by BBC Radio 5 Live that his contract is not being renewed this summer. 'I was basically told "You don't fit our profile"', he told The Times.
Green had clearly seen the writing on the wall. At the end of last year, 5 Live announced that Cornelius Lysaght, BBC horse-racing correspondent since 2001, was leaving – not by mutual consent. In January, 5 Live then announced another white, middle-aged commentator, Mark Pougatch, had 'decided to move on'. Pougatch disagreed, saying: 'Just so we're clear this was not my decision, but on we go.'
There has been a long-running crusade within the BBC to rid itself of audible or visible middle-aged white males. Whenever, for instance, one of their kind stands down from a popular show, he invariably tends to be replaced by a she: Question Time, Newsnight, QI, Radio 2's Breakfast Show, Doctor Who.
In its war on middle-aged white men, the BBC is entirely in keeping with the spirit of the times. The irony is that this war is being carried out by other middle-aged white men, from the Brahmin liberal class, who run the BBC.
---
Why I am proud to be a woman/womxn, by Miranda Kalashnikov
I was really disappointed to see the scenes outside the 'Defend Me or Expel Me' rally on Monday in London, where trans activists confronted Labour Party feminists with whistles, megaphones, placards, banners, shrieks of 'Fuck off TERFs', and smoke grenades. As a cis-woman who nonetheless wholly supports the cause of our brxthrxn, I would like to leap to the defence of our trans sxstxrs.
Trans womxn firmly believe in tolerance for all, and believe everyone should be able to decide their sex or gender. People should never be exclusionary. Obviously there are exceptions. Cis-women who don't believe that womxn are women should be cancelled, No Platformed and excluded. Or executed. It's the only tolerant way of dealing with bigots.
The problem with cis-women is that they are biological essentialists, who think that someone's masculine or feminine personality is determined by their sex or genitals. This is nonsense. We can choose what personality we have via phalloplasty or vaginoplasty, because only through such sex-change procedures can we be true to ourselves.
Some of us were born in the wrong body. Trans people just encourage us all to accept our true innate selves – although encouraging young people to accept their bodies is transphobic. There are no such things as lesbians, only males trapped in female bodies. So young females who think they are of a different sexual persuasion must be put on puberty blockers or receive surgery in order to become true to themselves.
Trans people do not have a medical condition. They are being true to themselves. Except people who have gender dysphoria, who do have a medical condition, and need hormone therapy and surgery to be true to themselves. People who transition are being true to themselves; people who detransition are mad.
Finally, and we must always remember this, gender is a social construct – except for biologically trans womxn, who are just born in the wrong male body. It really is that simple.
If you don't understand, are you really surprised people want to kill you?
Patrick West is a spiked columnist. His latest book, Get Over Yourself: Nietzsche For Our Times, is published by Societas.
To enquire about republishing spiked's content, a right to reply or to request a correction, please contact the managing editor, Viv Regan.