No, Labour did not 'win the argument' about spending
Brexit was never a Thatcherite, free-market project.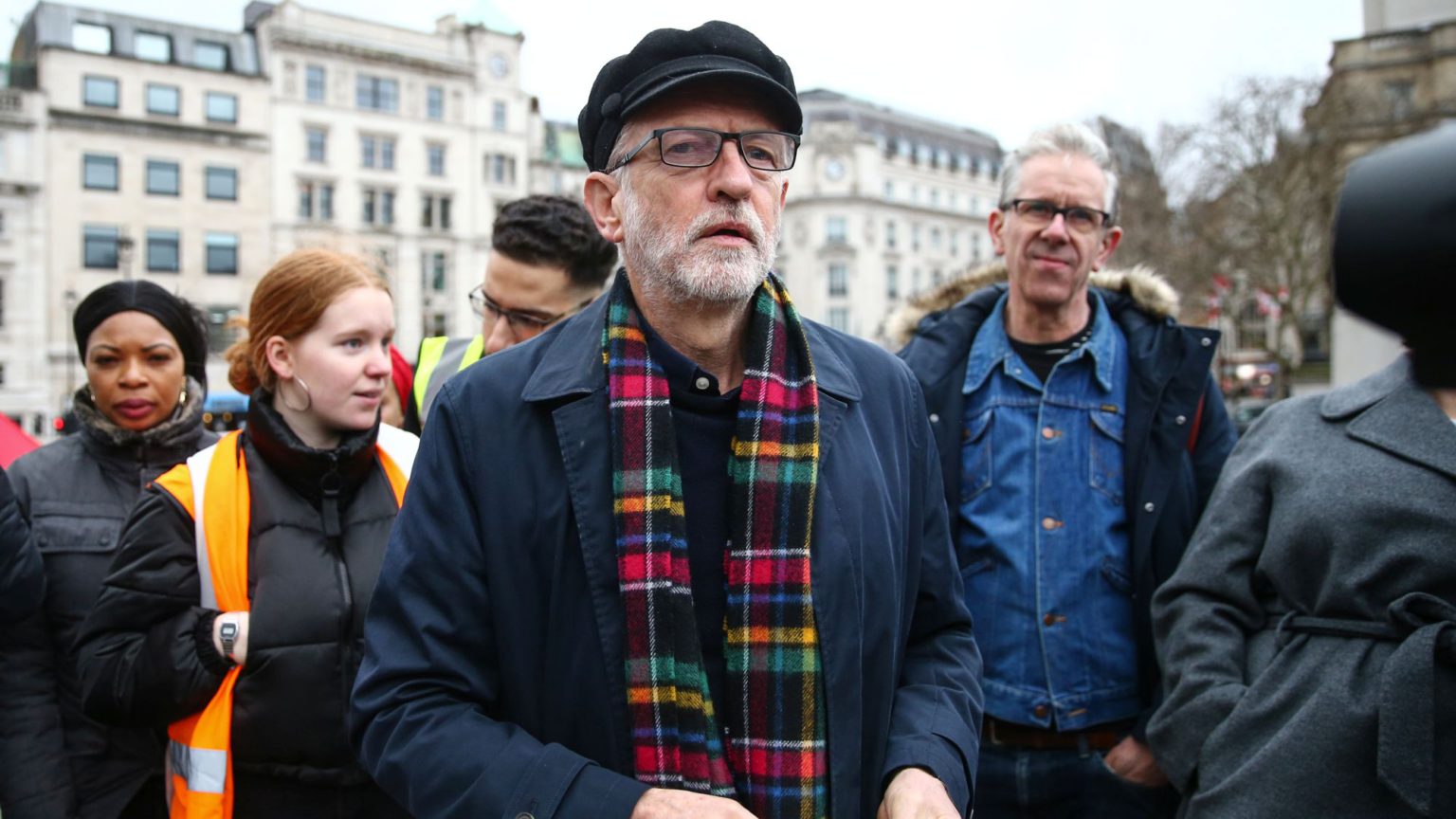 The Conservative government delivered an austerity-busting budget yesterday. Chancellor Rishi Sunak earmarked an additional £30 billion worth of investment this year. £12 billion of that is to weather the impact of coronavirus, though much of the spending is for what the Tories call their 'levelling-up' agenda. The Office for Budget Responsibility says the government will invest an additional £175 billion over the next five years.
So how did we get here? What made the party of fiscal discipline decide to start splashing the cash? Well, according to much of the Labour left, the Tories' big spending plans are all thanks to Labour. Yes, you read that right. Apparently, the party which suffered its most humiliating defeat in living memory at the last General Election deserves credit for driving government policy.
'Jeremy Corby's legacy', tweeted Corbynista trade unionist Len McCluskey, includes the fact that the 'Tory government has embraced his spending philosophy'. 'Well done Jeremy Corbyn and John McDonnell!', he gushed. Luxury 'communist' Ash Sarkar tweeted: 'Congratulations to Rishi Sunak, who just announced the Labour Party's first budget in a decade.' Aaron Bastani said Corbyn and Labour have 'done more to change UK policy than anyone. They shaped the argument on political economy and austerity.'
A few days after the election loss, a deluded Jeremy Corbyn wrote in the Guardian that he had 'won the argument' but regrettably failed 'to convert that into a majority for change'. He called for a 'period of reflection' following the defeat. Clearly, that reflection is going well, with many of Corbyn's key followers parroting exactly the same line several months on.
The idea that 'Corbyn won the argument' rests on two key myths: one about Corbynism and one about Brexit. In economic terms, Corbynism did very little to disrupt any consensus. It is true that Labour put forward a number of eye-catching economic proposals under Corbyn: reversing the failed privatisations of rail, water and power, providing broadband for all, and introducing a much tighter deadline for reducing carbon emissions to Net Zero. But as Phil Mullan has argued on spiked, much of Labour's offer in both its 2017 and 2019 manifestos would not look out of place in manifestos for the Conservatives or the Liberal Democrats. Both Corbynistas and the Tories massively overhyped the economic radicalism of the Corbyn programme – the former to excite the voters, the latter to scare them.
The consensus in economic policymaking circles has been in favour of state-led fiscal activism for some time now. Technocrats like Christine Lagarde, former head of the International Monetary Fund and current head of the European Central Bank, regularly calls for European governments to open up their wallets. Both Labour and the Conservatives put forward manifestos in line with this consensus.
Corbynistas will no doubt protest that, unlike central bankers and the Tories, they are committed to fighting against 'neoliberalism'. But this is nonsense. Neoliberalism is often used as a lazy shorthand for 'capitalism' or the 'free market', but in essence neoliberalism represents the outsourcing of economic decisions to technocrats and their removal from democratic debate. And on this front, the Corbynistas, by backing the EU, inadvertently became some of neoliberalism's greatest advocates. Before the election, the Labour Party had to seek legal advice as to whether its policies were compliant with EU membership, such was the desire to avoid breaking with the existing economic norms and rules.
The other problem for Corbynistas was their total misdiagnosis of the vote to leave the EU and its consequences. They convinced themselves that Brexit was a project of the hard-right. Not only did they see Brexit as inherently racist but also as rabidly Thatcherite. Instead of listening to what Theresa May, Boris Johnson and their surrogates were actually saying about the British economy – that it is unbalanced, that austerity needs to end, and that there should be a major role for the state in reviving left-behind areas – Labourites had persuaded themselves that the Tories secretly wanted a 'race to the bottom' of asset stripping and deregulation. Labourites from all wings of the party fulminated about a 'banker's Brexit' and a 'Trump-deal Brexit'. Armed with copies of Naomi Klein's The Shock Doctrine, many railed against the 'disaster capitalists' who would rub their hands with glee at the prospect of a bonfire of regulations, rights and taxes.
The problem with this vision is that it had no social constituency whatsoever. Though there were a handful of advocates of what might be dubbed 'Singapore-on-Thames', this was limited to think tanks in SW1. A party which espoused these ideas openly would be unlikely to win any election.
The Conservatives' new voters in the north are not pro-free market or anti-state. And according to a major survey of over 30,000 Conservative voters, this is not the view of the party's more traditional voters, either. Majorities of all Tory voters think cuts to public services have 'gone too far' or have 'gone much too far'. A quarter of Tory voters say that reducing the budget deficit is either 'not necessary but desirable' or 'not necessary at all'. It is doubtful that they reached these views from listening to the ramblings of Jeremy Corbyn or John McDonnell.
Some prominent free marketeers, including pro-Brexit ones, have reacted angrily to Sunak's budget. But that is because they, like the Corbynistas, made a major political miscalculation and missed the dynamics at play in the Brexit vote. Despite the prominence of free marketeers and free traders in the media debate on Brexit, the general public are much more likely to have voted for Brexit out of opposition to economic liberalism. Both Corbynistas and free marketeers themselves massively overestimated the influence of free-market ideology.
Labour deserves no credit for being so consistently wrong.
Fraser Myers is a staff writer at spiked and host of the spiked podcast. Follow him on Twitter: @FraserMyers.
Picture by: Getty
To enquire about republishing spiked's content, a right to reply or to request a correction, please contact the managing editor, Viv Regan.