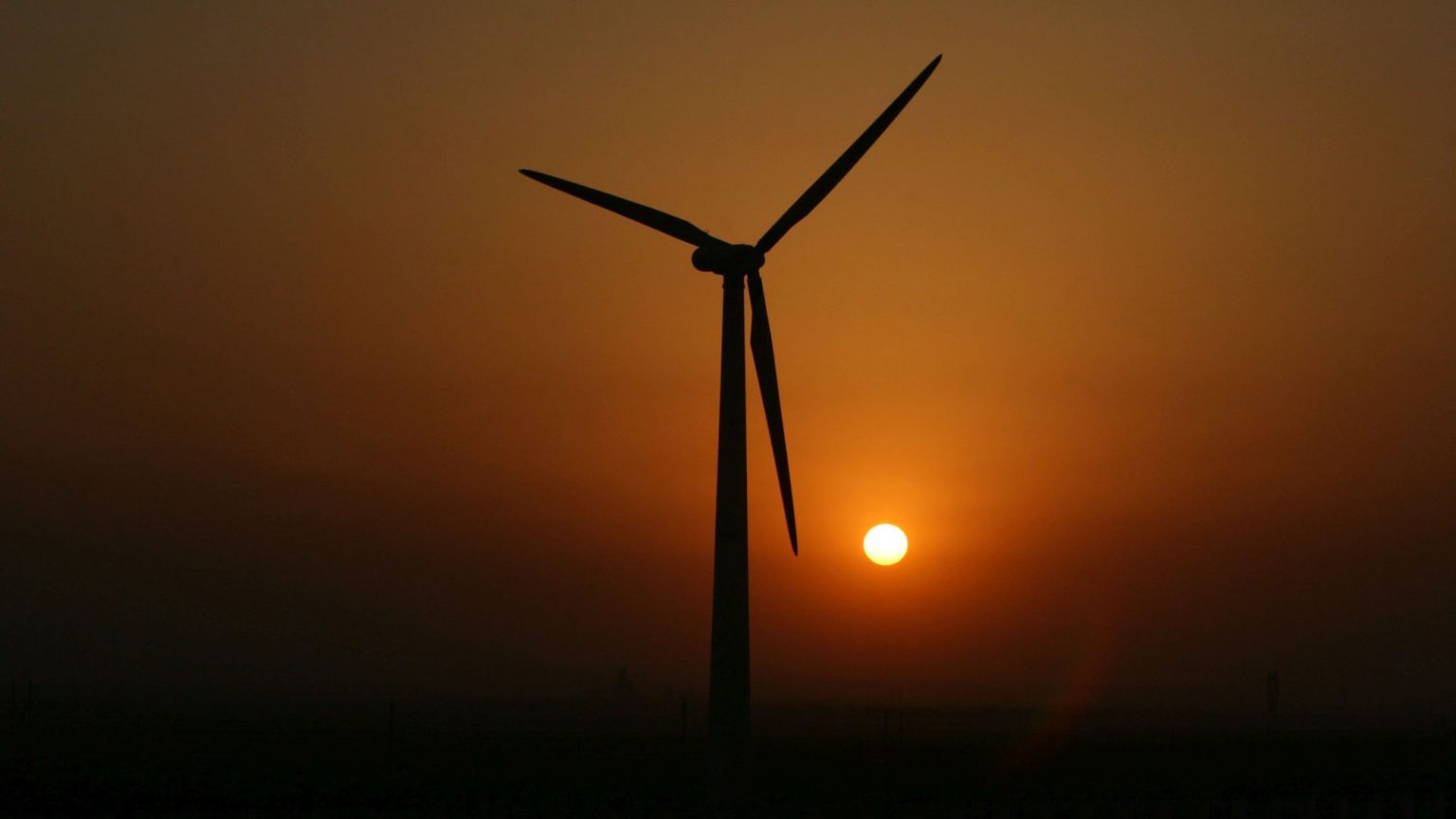 The Green New Deal – welcome to super-austerity
Environmentalists are obsessed with driving down people's living standards.
The Extinction Rebellion (XR) protest that ended when angry passengers pulled climate activists off the roof of an underground train at Canning Town tube station was no mere tactical error. It was in line with the contempt towards the public inherent in environmentalist thinking. Although greens generally express their views in guarded ways, their goal is to impose drastic cuts in people's living standards.
Unfortunately, it is all too common to hear critics claim that greens have their hearts in the right place, even if their tactics are sometimes misguided. For example, after the Canning Town incident, many argued that XR should have protested in central London rather than in one of its poorest areas. Others said the public transport system was the wrong target, as it should help provide a solution to the problem of climate change.
But such arguments miss the key point. The Canning Town protest was not a tactical aberration. Rather, it was entirely in keeping with green thinking. It exemplified the elitism that pervades the outlook, not just of activists, but also of mainstream environmentalism.
Just think about the protesters perched on top of the underground train. Essentially, they were asserting they were superior to the general public. Rather than attempting to convince the commuters of their case, they were insisting that the residents of Canning Town should know their place. When a passenger attempted to climb towards the protesters, he was kicked in the face.
No doubt many who sympathise with environmental ideas more generally would recoil at the suggestion they are elitist. They would argue that that their goal is not just to save the planet, but to make life better for people, too. However, those who take this view should look more closely at what is being said by green thinkers. They would see that greens' ambition is to slash living standards far more harshly than anything the Tories have attempted over the past decade. Environmentalism is essentially an attempt by a section of the elite to make super-austerity socially acceptable.
Take the argument for what is often called a Green New Deal. At first glance it might seem like an enlightened plan, designed to bolster the economy and tackle environmental problems. It is anything but. In fact, it would make our economic plight far worse, while failing in the stated aim of providing a solution to climate change.
The term 'New Deal' harks back to the Great Depression of the 1930s. Back then, US President Franklin Delano Roosevelt attempted to bolster the US economy with a combination of public spending and job-creation schemes. This time around, the idea is to combine stimulus measures with initiatives to tackle what is widely dubbed a 'climate emergency'. Typically, this includes large-scale job creation, energy efficient houses, a shorter working week and shifting to renewables (primarily solar and wind). Often the different initiatives are combined – for example, proposals to employ large numbers of people to retrofit old houses so that they consume less energy.
In the UK, the Green New Deal is often associated with Jeremy Corbyn's Labour Party, although Corbyn sometimes talks of a 'green industrial revolution' instead. In the US, it is associated with the left-wing of the Democratic Party, represented by, for example, presidential candidates such as senators Bernie Sanders and Elizabeth Warren. Alexandria Ocasio-Cortez (widely known as AOC), the New York congresswoman, has also proposed legislation designed to address climate change and economic inequality.
Less widely known in the UK is that the new European Commission has made the Green New Deal – renamed the European Green Deal – its priority for the next five years. Meanwhile, the United Nations Environment Programme unveiled a Global Green New Deal over a decade ago.
Nor should it be forgotten that political leaders on both sides of the Atlantic have supported it in the past. Barack Obama was an advocate when he was US president and Gordon Brown supported it as British prime minister. Fortunately, neither managed to proceed far in implementing it. The term itself was used by Thomas Friedman, a high-profile New York Times columnist, as far back as January 2007.
If Green New Deal measures were implemented on a large scale, they would lead to economic disaster. Consider, for example, the Labour Party's support for a four-day working week. In a parallel universe, where productivity was rising strongly, this could be a desirable policy. It would mean people would have more spare time in which to do what they want. But in our historical moment, when productivity growth is stagnant, it would effectively mean slashing incomes by a fifth. This, of course, is not a mistake. It is the goal of the policy. It is entirely in line with the drive to curb consumption.
Indeed, there is no need to speculate about what a Green New Deal would look like in terms of energy consumption and carbon emissions. It has already been tried on an enormous scale in Germany, with the promotion of renewables since 2000, and the phasing out of nuclear power announced in 2011. The Energiewende (energy transition) has involved spending many billions of euros with only minimal cuts in carbon emissions. Even Der Spiegel, Germany's leading news magazine and a strong supporter of the Energiewende, has had to concede the programme so far has been a failure. Germans have had to pay far more for their energy bills, while their energy supply is yet to be decarbonised.
In fact what the economy needs is to find ways to increase production rather than curb consumption. As Phil Mullan has argued on spiked, a key element of such a policy is to allow the process of creative destruction to take place. That would mean rejecting the still dominant approach to economic policy, which involves central banks keeping the economy afloat by simply pumping money into it. Inefficient firms should be allowed to go bankrupt, while new firms and new technologies should receive government backing.
As it happens, such an approach could help address problems associated with climate change. It is completely in line with the need to improve existing technologies and develop new ones.Technology, such as new forms of nuclear-fission reactor, could provide ways to generate more energy, while polluting less than in the past. Renewables have a place, but it is likely to be limited as the sun does not always shine and the wind does not always blow.
Two recently published books on the Green New Deal show that even the most radical-sounding forms of green thinking are inherently reactionary.
On Fire is a collection of essays and speeches by Naomi Klein, a high-profile Canadian political activist with ties to AOC. It includes contributions to the Guardian, the Nation and the New York Times, as well as a speech at the Labour Party conference in 2017. The Case for the Green New Deal by Ann Pettifor, a British economist with close links to Corbyn, is less engagingly written, but more coherent. Pettifor tries to make a logically argued case for the Green New Deal, while On Fire, as a collection of articles, is inevitably more of a hotchpotch.
Although Pettifor provides a clearer exposition of the ideas of key green thinkers, she sometimes makes claims that are either ignorant or outlandish. For example, she argues that the concept of economic growth barely existed before the Second World War. It is true the terminology has changed over the decades. But the idea of increasing prosperity was central to economic thought from the mid-18th century onwards. Classical economic thinkers such as Adam Smith, David Ricardo and Karl Marx may not have used the term 'economic growth', but the concept was central to their work. Instead they used terms such as capital accumulation or expansion of capital.
Marx's critique of capitalism, for instance, centered, in essence, on the idea that the market system systematically created barriers to generating sufficient economic growth. In Marx's view, its weakness was that it did not provide enough growth. Greens today argue the opposite, that capitalism generates too much growth.
Despite their stylistic differences, Klein's and Pettifor's arguments have much in common. For a start, both employ the language of radicalism. Klein talks of her preferred policy measures as 'bold' and 'ambitious', while Pettifor calls for radical action and progress.
But they share a warped view of radicalism. Both contend that consumption levels need to be curbed, and that the public should be prepared to make do with less. They argue that people should eat less meat, consume less energy and fly less (although greens activists are typically all too eloquent when it comes to justifying their own airmiles). They also redefine prosperity in the non-economic terms of family relationships, and disparage the consumer tastes of the public.
Often the arguments for restricting consumption come alongside a demand for the redistribution of wealth. But they are not arguing that the vast bulk of the population should have higher living standards. Rather they are saying that all except those living in the direst of circumstances should be prepared to make sacrifices. In other words, large inequalities are used as a way of trying to get the public to accept a kind of super-austerity.
Common to both books is the frequently stated assumption that humanity is constrained by natural limits. Resources are limited, so the argument goes, therefore we have to give up on economic growth. Pettifor in particular focuses on the limited energy resources she claims are available (frequently referring to thermodynamics to give her argument a scientific veneer). From this she concludes that a 'steady state economy', that is a stagnant one, is the only solution.
Pettifor seems unaware that the adherence to limits was first challenged centuries ago. To be fair to Klein she has some inkling that this is the case. Francis Bacon, the founder of the scientific method, argued as far back as the early 17th century that man can transcend the limits that he faces. Klein quotes his argument that nature should be 'put in constraint, moulded, and made as it were new by art and the hand of man'.
In relation to energy use, for instance, this would mean finding ways to generate more energy, rather than rationing its use. Given the huge amounts generated by conventional and nuclear means, as well as the massive amounts of solar radiation that bombard the earth, it is hard to conceive of any practical limit to energy production. The main challenge is to find the best way to harness these resources. Over time, it will also be necessary to develop better technology so that the energy supply can be decarbonised.
But rather than find ways to go forward to a better future, the advocates of the Green New Deal prefer to hold us back. Rather than working out how the world can become more prosperous they insist that we must make do with less. Like the XR protestors at Canning Town, Klein and Pettifor are hectoring the rest of us from on high and insisting we know our place.
Daniel Ben-Ami is a writer. An expanded version of Ferraris for All: In Defence of Economic Progress is available in paperback. (Buy this book from Amazon (UK).)
On Fire: The (Burning) Case for a Green New Deal, by Naomi Klein, is published by Allen Lane. (Buy this book from Amazon(UK).)
The Case for the Green New Deal, by Ann Pettifor, is published by Verso. (Buy this book from Amazon(UK).)
Picture by: Getty.
To enquire about republishing spiked's content, a right to reply or to request a correction, please contact the managing editor, Viv Regan.