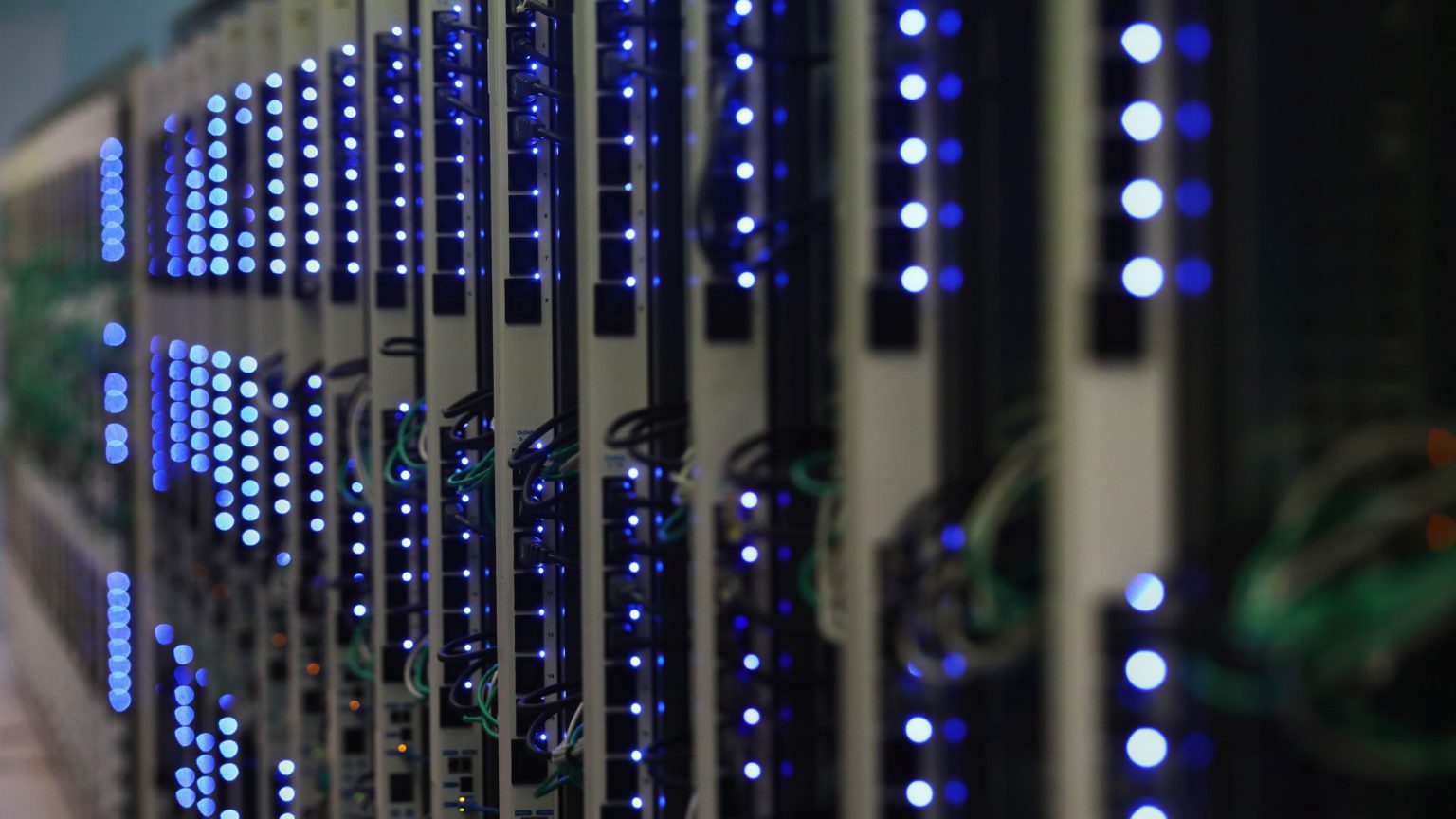 Labour's broadband policy is staggeringly unambitious
Full fibre network by 2030? That falls far short of what we need.
It was monotonously predictable that the reaction to the Labour Party's announcement that it would provide 'free' broadband by nationalising BT Openreach would turn into a well-rehearsed Punch and Judy squabble about funding and regulation. Labour enters left and says the cost would be £20 billion. BT boss Philip Jansen weighs in, saying it would cost £100 billion. Boris Johnson as Mr Constable swaggers in from the right, thumping Corbyn with his truncheon and calling the plan 'crackers'. And of course the media gleefully scream support or derision for either side, depending on their political persuasion.
But the question of the future of Britain's broadband infrastructure should not be reduced to a puppet show. It is no laughing matter. This is a critical piece of infrastructure upon which the future of Britain depends.
Of course, to have a Labour government controlling this network would be an Orwellian nightmare, as Brendan O'Neill argued on spiked last week. Labour is right, however, to address the issue of Britain's failing communications infrastructure. It really is a joke. The UK ranks 34th out of 207 countries for average broadband speeds. In September, the communications watchdog Ofcom said that full-fibre broadband has been made available to just eight per cent of homes and businesses. This means that 92 per cent of the UK does not have access to what is now regarded as the global broadband standard of 1-gigabit.
Britain lags behind countries like Romania and Madagascar. It is behind two-thirds of other EU countries. However, while Labour's promise to roll out a full-fibre network by 2030 to provide 'free' broadband might appear radical, in truth it is both ridiculously complacent and staggeringly unambitious. If this were to be implemented by 2030, Britain would be where our competitors are today. Which raises the question of where they would be by 2030.
The point everyone seems to be overlooking is that the 1-gigabit fibre-broadband network is not a 'nice-to-have' part of life – it is an absolute and basic necessity. And Britain doesn't have it. It is the foundation of tomorrow's internet, the backbone upon which 21st-century society will depend. The global cable industry is now working towards making 10G (10-gigabit) available in the home. This will become a reality in the coming years, using the millions of miles of fibre-rich broadband networks that have been deployed across the world in recent decades – but which have bypassed most of the UK.
This should not be confused with the mobile industry's 5G (meaning fifth-generation) – the 'G' in 10G means gigabit per second. That is, it would be a blazing fast internet speed. And the best thing about it? A 10G network does not require digging up the streets again and laying new cables. It can be deployed on the 1G fibre network. Trials on these new technologies are starting next year, with global rollout expected by 2021/22.
Just getting Britain to the point of parity with other advanced nations is the first challenge. Not getting there, or only partially getting there, or complacently believing we can do this at a luxurious pace – these are not viable choices. It would be grossly irresponsible, in fact.
We should know from the relatively short history of the internet that when internet speeds get to be 10 times faster than today's fastest broadband networks, then new innovations and needs – social and economic – will unquestionably follow. Those of us who were in the industry when it went from dial-up internet access to early broadband experienced this kind of transformation firsthand. And it was remarkable. New companies were born, others were transformed. Companies like Google, Amazon, Facebook, YouTube and Netflix emerged. Others, like Microsoft, Apple, Cisco and Oracle, were transformed into global behemoths. Behaviours changed, too. These companies transformed how we do business, communicate, find information and entertain ourselves in ways that few could have anticipated before this transition took place. The internet proved to be an infinitely open platform for innovation.
The speed and capacity of 10G would mean that the transformative and potential innovative power of the internet will be even greater. The future of work, health, transport, finance and security, let alone communications and entertainment, will be impacted in ways few can imagine. Ambitious programmes like self-driving cars and the much-hyped Internet of Things would become real possibilities (though it is still unclear if they will ever be realised in the way their designers envisage them today). The increased data-processing of today's computers, next-generation cloud computing, and the realisation of the promises of artificial intelligence would all become a step closer, and would all have implications for productivity, security, military, privacy, biotechnology, education and energy policy. The pipes that carry this data will be the future's lifeblood. Managing this vital network, and working out how to fund, advance and regulate it so that it does not inhibit its foundational promise as a platform for innovation, are serious but complex issues. This should absolutely be at the heart of publicly contested political visions of the future.
But instead we have the Punch and Judy puppet show. This expresses the exhaustion of Britain's political class and its clear lack of ambition or belief in realising anything other than being average. But it also demonstrates the elite's lack of awareness regarding the urgency of this challenge.
The issue is not 'Should we nationalise?'. Nor is it whether broadband should be free. (It's worth pointing out that it would not really be 'free' anyway, as it would, at least partially, be paid for from our taxes.) No, the real issue is that providing a 'free' service deprives the network provider of revenues. How such a network could be sustained, let alone developed, is anyone's guess. I, for one, wouldn't buy a second-hand car from Jeremy Corbyn, far less allow his shadow cabinet anywhere near running anything other than a school tuck-shop.
The last thing we need is a rehearsal of yesterday's failed ideas or politics. There is a very real danger that nationalising Openreach could mean the return of the very problems that forced Ofcom to step in and legally separate the business from BT in the first place. We would be returning to the 'you can have any phone you like, as long as its black' era of consumer choice. It's worth recalling that in 2017, Ofcom fined the privatised BT £42million – the largest penalty it has ever imposed – and ordered the company to pay £300million in compensation to rivals over delays in installing high-speed internet connections.
Other nationalised projects are also not encouraging. Australia attempted a state-run, top-down approach when it set up its National Broadband Network programme in 2006. The plan was to roll out full fibre to 93 per cent of all premises. Over the years, this was watered down to a 'multi-technology mix' using different technologies offering varying levels of speed and service to consumers. It has been hard, expensive and fraught with difficulty. Australia's NBN is years late, massively over budget, and it offers speeds and technology that are a fraction of the original political intention. It has been branded one of the biggest infrastructure failures in its history.
It is clear that the scale of the challenge will require a mixture of state intervention, a lot of deregulation, private investment and a system of incentives that ensures competition and innovation. In the US, for example, private investment from cable-network companies has ensured that 1-gigabit services are now available across 80 per cent of the country, impressively up from just five percent in 2016. It can be done. The UK needs to learn from the successes of others. But to succeed, we will need ambition and real political courage.
If there is one element of truth in Boris Johnson's attack on Labour's proposal, it is the reality that existing EU regulations would potentially severely hamper any UK government's attempt to take control of broadband. To develop a communications network that is 21st-century ready, we will need a government that has full control over all the levers of the state and the economy. That really is the bottom line. What we don't need is a half-arsed unambitious gesture that maintains the status quo and the decades' old in-built excuse of deflecting government accountability on to the EU bureaucracy. One can already hear Corbyn, if elected, pleading in five years time that he could not deliver 'free' broadband because Brussels stopped him.
It is a good thing that Labour has raised this question in the election. It goes to the very heart of the political and economic transformation the UK needs in order to meet the challenges of the 21st century. The UK needs an open public debate about this. The public should be taken more seriously instead of being treated as children who can be bought off with false promises of 'free' goodies. How to propel the UK into the new era – this is what we need to discuss.
Norman Lewis works on innovation networks and is a co-author of Big Potatoes: The London Manifesto for Innovation.
No paywall. No subscriptions.
spiked is free for all.
Donate today to keep us fighting.
Donate online
To enquire about republishing spiked's content, a right to reply or to request a correction, please contact the managing editor, Viv Regan.