This £1 trillion row leaves voters shortchanged
The parties need to stop squabbling over spending and get back to Brexit.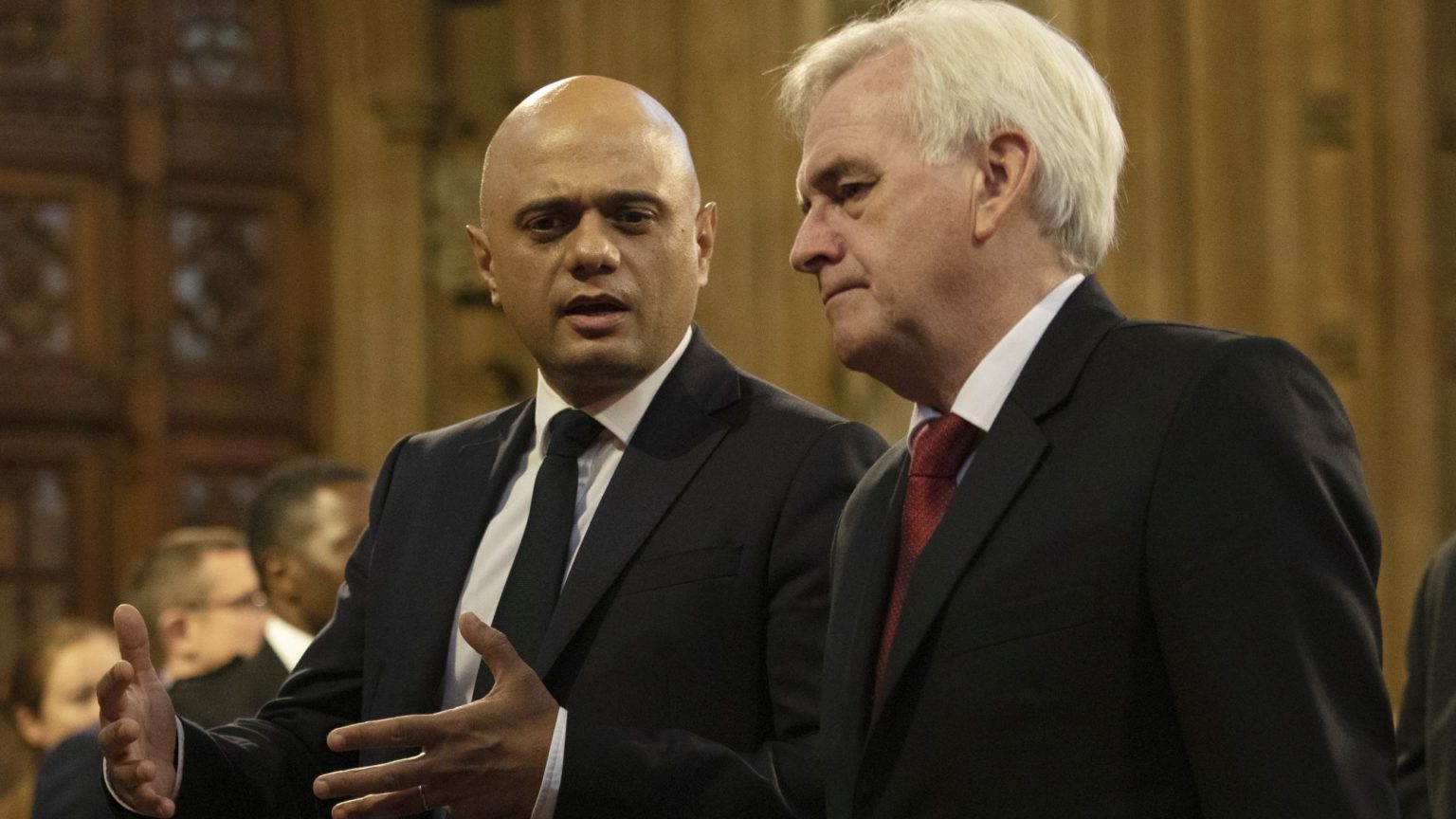 The squabble over the cost of the Labour Party's policies, started by the Tories at the weekend, tells us next to nothing about the potential impact of either party's economic programme. But it does reveal the decrepit state of the parties that were once the two big beasts of British politics.
Spending figures – large or small – do not tell us if either party is planning an economic transformation of the country. In themselves, the numbers even say very little about how profligate or prudent either party is being. When it comes to future economic performance, the impact of public spending has much more to do with what the money is being spent on, and the circumstances in which it is being spent, rather than simply how much.
The row over these figures suggests that both the Tories and Labour have yet to appreciate what this General Election is really about. It also alerts us to how little meaningful distance there is between the two parties' economic proposals. The huffing and puffing about numbers provides camouflage rather than clarity.
'Bandying around' figures – in the telling words of an unfortunate Tory minister who was being grilled about his party's '£1.2 trillion' claim against Labour – is seldom an edifying exercise. For a start, General Elections are rarely decided on the economy, never mind on public-spending plans, despite the now clichéd presumption that 'It's the economy, stupid'. Of course, what is happening in the economy is of interest to everyone. The economic fundamentals underpin our living standards and our life prospects. But that doesn't mean that most people vote in elections based on how much they have in their wallets or on the state of the economy.
This is even more true of this particular election, which is only happening because of the inability of parliament to follow through on the 2016 vote to leave the EU. Most Westminster politicians remain blinded to the fact that this election is less about the economy than it is about where control and agency lie – currently expressed through the prism of Brexit.
The public is rightly sceptical about pre-election 'pledges' (or bribes). For the past few decades, politicians of all stripes have made a virtue of delegating economic responsibilities to expert regulators, commissioners and central bankers. In effect, politicians have been telling us not to expect too much from them because modern globalised economies are 'too complex' and are therefore best left to specialists to understand and oversee.
The propensity to delegate authority on economic matters is best understood as a symptom of the political exhaustion that has increasingly defined the traditional parties. Ever since Margaret Thatcher's embrace of the slogan 'There Is No Alternative' in the 1980s, both Labour and the Conservatives have adopted similar Third Way politics. The parties have tended to emphasise their managerial competence instead of offering alternative visions for the future of the economy. This lack of serious choice is bad news for the electorate.
This abdication has added to the growing public dissatisfaction and anger with mainstream politics. Many feel that the mainstream parties have failed to do anything that benefits them. Public scepticism about pre-election 'pledges' (or bribes) seems more justified than ever. The Tories and Labour are largely oblivious to these developments.
The '£1.2 trillion' headline estimate by chancellor Sajid Javid of the cost of a Labour government seems to be a rather crude attempt to emphasise a political difference over economic matters when, in reality, so much unites the two parties on economics. The pre-manifesto announcements from both parties suggest that they both have adopted the new consensus in Western economic circles. Most international institutions, central banks and think-tanks are calling for a return to government-led fiscal activism and this is exactly what both parties are promising. Technocrat supremo Christine Lagarde, the former French finance minister, ex-head of the International Monetary Fund, and now the president of the European Central Bank, epitomises this approach with her many calls for European governments, led by Germany, to open up the fiscal pumps.
In reality, despite the fact that Keynesianism was said to be discredited by the 1970s, no government of any advanced industrialised country – even Germany with its famous 'balanced budget' – has ever stopped using the resources of its state treasury to prop up its economy. The big difference between now and just a few years ago is that most economists and politicians are unable to pretend that central banks alone can contain downward economic pressures.
After years of warning that high public debt was one of the biggest economic dangers facing Western countries, policymakers now say that government borrowing to finance public investment is not such a bad thing, after all – especially when interest costs are so low (and are often negative in real terms). That the Conservatives and Labour are promising to spend more shows that they have both embraced this new wisdom.
However, this approach has caused problems for the Tories' election messaging. Having explicitly abandoned the rhetoric of austerity, managerially minded Tories are finding it much harder than usual to counterpose their alleged 'responsibility' in overseeing the public finances against Labour's 'irresponsibility'. And so they have concocted a £1 trillion estimate that just about every commentator agrees is an exaggeration – if not an outright fabrication, given that Labour's manifesto has not even been published yet.
While the sums are certainly dodgy, to dwell too much on this would miss the reason the figure is being deployed. This election's '£1.2 trillion' is the equivalent of the infamous '£350 million a week' on Boris's bus during the EU referendum campaign. What matters for the Conservatives' election campaign is that the media will spend days – perhaps longer – arguing over the figures. Very few of us really understand what a trillion pounds means. But the message we are supposed to get is that it is a rather large number which must be a lot higher than the Tories's own extra spending pledges.
When shadow chancellor John McDonnell announces the Labour Party's 'fully costed' economic programme next week, we should ignore the tiff over numbers. Instead we should assess how Labour's plans to transform the economy differ from those of the Tories – or don't.
Phil Mullan's latest book, Creative Destruction: How to Start an Economic Renaissance, is published by Policy Press.
Pictures by: Getty Images
To enquire about republishing spiked's content, a right to reply or to request a correction, please contact the managing editor, Viv Regan.