Has Labour learned nothing from the anti-Semitism scandal?
Ieuan Joy reports from the Dudley deputy leadership hustings.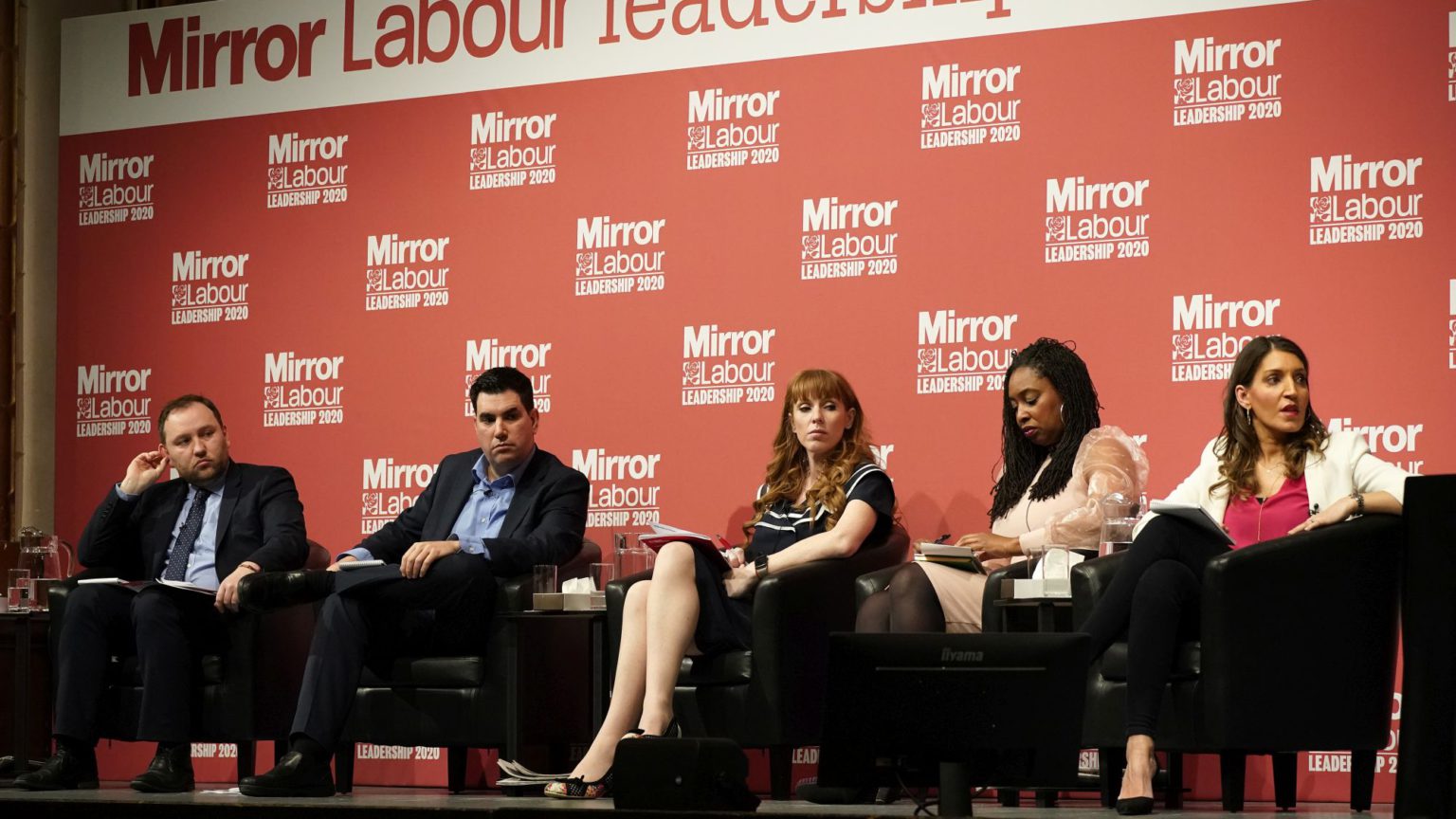 The recent political history of Dudley, in the Black Country, has been pretty remarkable. Ian Austin, the former MP for Dudley North, left Labour last year in disgust over anti-Semitism within the party. But he refused to join the anti-Brexit Change UK because of his loyalty to his constituents, the vast majority of whom voted Leave.
Still, Austin was so incensed with Jeremy Corbyn's leadership that he eventually urged his constituents to vote for Boris Johnson at the General Election in December. Dudley North then went Tory for the first time in its history. Austin's actions have clearly not been forgotten by many in the Labour Party, as was clear from the Daily Mirror's deputy leadership hustings in Dudley on the weekend.
Unity was the buzzword of the event. But from the outset it was clear that, for some candidates, particularly Dawn Butler and Richard Burgon, what this means in practice is taking revenge on those who dared speak out about anti-Semitism within Labour. When asked what she would do to get a Labour MP back in Dudley, Butler replied, 'I'm going to get you a Labour MP better than the last one, I can guarantee you that'.
Just imagine what the response would be if a Tory MP had said that about someone who left the Conservatives over racism in the party. Still, I suppose it is an open secret at this point that anti-Semitism is treated differently in Labour compared to all other forms of racism. Given Austin was adopted by Holocaust survivors as a child, it would take a remarkably cynical person to think that he acted out of self-interest or a petty political dislike of Jeremy Corbyn. And yet this is what many in Labour seem to believe.
During the hustings, Butler kept returning to the theme of party discipline. She mentioned it dozens of times. But by party discipline she seemed to mean MPs keeping quiet about their concerns. 'We can have those disagreements, but you the membership won't hear about it', she said, to rounds of applause from the audience. She later nodded to her recent TV clash with Tory MP Laura Trott over Boris Johnson's supposed racism, saying that some people act as though it is 'worse to talk about racism than it is to be racist'. The cognitive dissonance was remarkable.
Richard Burgon, for his part, advocated for open selections for MPs. This, he said, would keep sitting MPs loyal to the party leadership, nodding to the 'grotesque spectacle' in Dudley last year 'where the last person elected [Austin] was endorsing that Tory MP'. Here we see that the likes of Burgon aren't advocating for open selections in the name of greater party democracy. Rather, he just wants to use them as a stick with which to beat those who dare to dissent.
Angela Rayner is the clear favourite to win the deputy leadership. And she gave an impressive performance in Dudley. She was the only candidate who displayed any grasp of the Black Country's industrial history, nodding to the women chainmakers who went on strike in 1910. More importantly, she also raised the issue of anti-Semitism, along with fellow contender Ian Murray. But Burgon and Butler's comments, and the response they got from the audience, made clear that large parts of the Labour Party haven't learned the lessons of the anti-Semitism scandal.
I reported for spiked from the Black Country during the election campaign. It was clear then that Labour was on the road to collapse. There isn't exactly a large Jewish population in Dudley. But a lot of the lifelong Labour voters here could see that something had gone morally wrong with Labour. Dudley North, Ian Austin's former seat, is now a Conservative stronghold, and if Labour doesn't do some serious soul-searching, it will stay that way.
Ieuan Joy is a student journalist based in Sheffield. Follow him on Twitter: @JoyIeuan.
No paywall. No subscriptions.
spiked is free for all.
Donate today to keep us fighting.
Donate online
To enquire about republishing spiked's content, a right to reply or to request a correction, please contact the managing editor, Viv Regan.