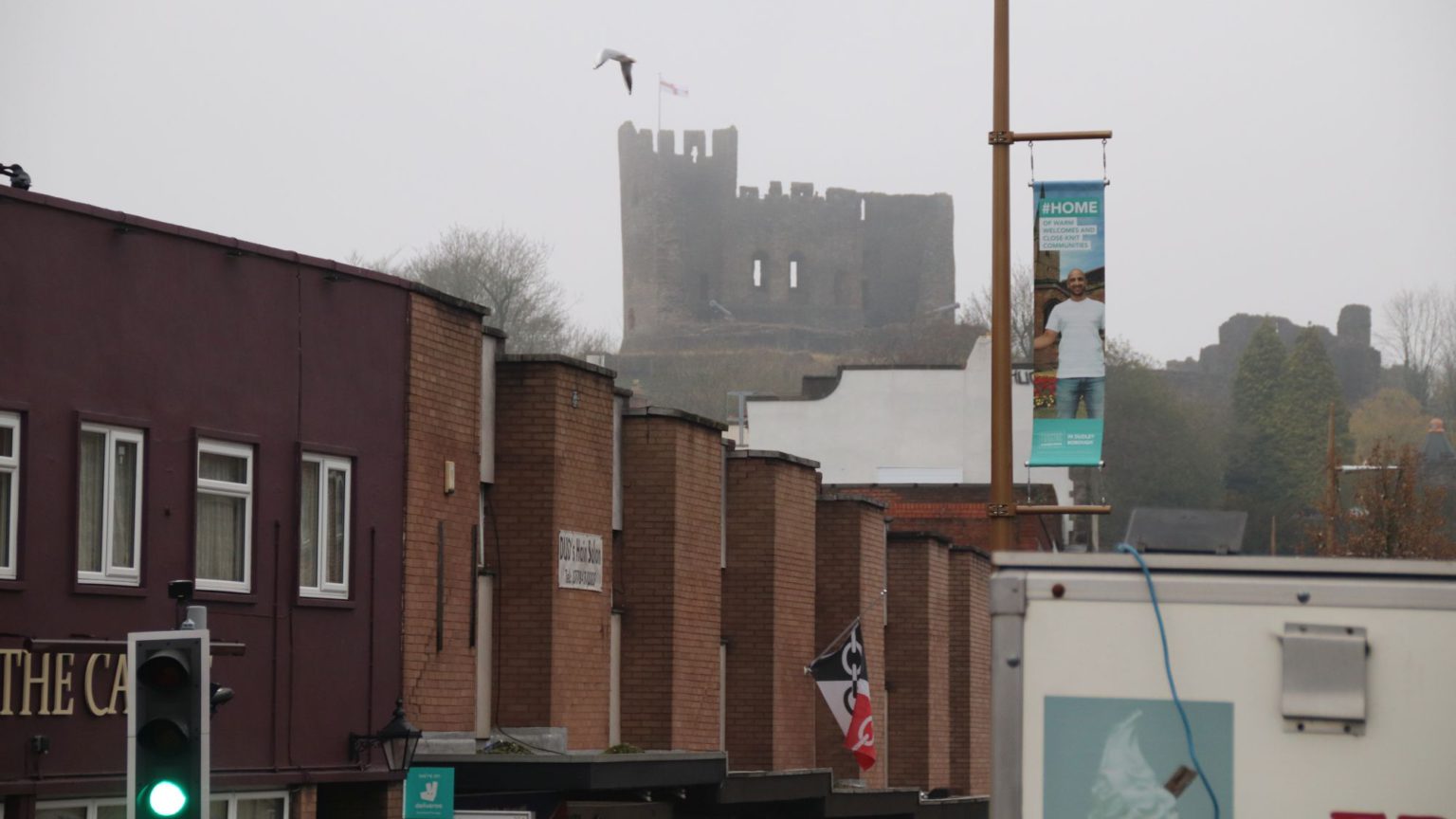 Is the Black Country about to turn blue?
Ieuan Joy reports from a neglected, Leave-voting Labour heartland.
Dudley, West Brom, Wolverhampton, Stourbridge and a dozen or so more places make up what is known as the Black Country. In the West Midlands, to the west of Birmingham, it is an area with a rich industrial history, its own dialect, unique accent, and even its own flag. It is also one of the key battlegrounds in next week's General Election.
Most of the Black Country's residents are working class. It is known as a Labour heartland. But many of the seats in this area are now marginals. The Tories took some southern seats, including Stourbridge and Dudley South, in 2010. The seats in Wolverhampton and West Bromwich are still red, but only just. A small swing to the Tories would mean them taking several constituencies off Labour at this election.
My local constituency is Halesowen and Rowley Regis. It is another Tory gain from 2010, but it is still a close marginal. Like much of the Black Country, it is also heavily Eurosceptic – 67 per cent of residents voted Leave.
Labour has a slick online organisation here. But how is Labour trying to appeal to Brexit voters, given its plan to hold a second referendum? I talked to councillor Ann Shackleton while she was out canvassing with local activists. She said the Labour voters she has spoken to 'would rather not vote than vote Tory', which is revealing in itself. Clearly, she is facing some pushback on the doorstep.
But she stressed that local issues, concerning NHS provision and crime, come up more often than Brexit. 'It's hardly been an issue', she says. The campaigners similarly stress the importance of their strong local candidate.
This may well be true. But, talking to voters, it becomes clear that Jeremy Corbyn is working against the local Labour candidates. Office worker Lisa Willetts calls him a 'tosser'. She is voting Tory, 'but only reluctantly'. She was disappointed to find out that the Brexit Party had stood down in the seat to give the Tories a clear run. While the canvassers say Brexit isn't coming up very much, Lisa says 'we need to get out smartish'.
Ruby Sampson, campaign manager for the University of Birmingham Conservative Society, says the response in Halesowen has been 'really positive'. She says Labour voters are switching to the Tories in some wards. And the reason for this is Corbyn.
Labour canvassers suggest some Labour voters will stay home, while Tory canvassers say Labour voters are switching to their side. Whichever side is right, this is bad news for Labour. If both are right, it is really bad news for Labour. Given Labour set out to take seats back from the Tories at this election, it is not an encouraging picture.
The Black Country isn't just a target for the two main parties. The Brexit Party, though it has agreed to stand down in Tory-held seats, is still standing in many Labour-held seats. I was going to head to Dudley North, for a Brexit Party rally involving Rupert Lowe, an MEP who was due to contest the seat. But at the last minute he announced that he was stepping down, fearing he would split the Leave vote.
So instead I travelled an hour-and-a-half by bus to Wollaston, where the Brexit Party was holding another rally. I spoke to retired sales-office manager Gaynor and former builder Glen. They attended a rally here in May. 'Last time it was full to the brim', Gaynor says. Now, there are around 200 supporters in a room that could easily hold double that.
Brexit Party leader Nigel Farage was due to speak but dropped out for 'strategic reasons'. Clearly, Lowe's resignation in Dudley North dealt a blow to the Brexit Party's ambitions in the Black Country. While we wait for the Farage-less rally to begin, I have another chat with Gaynor. She has always been a Tory voter. She says she is 'slightly worried about splitting the vote here'. Still, she thinks 'the Brexit Party need some seats in parliament, prodding Boris's bum'.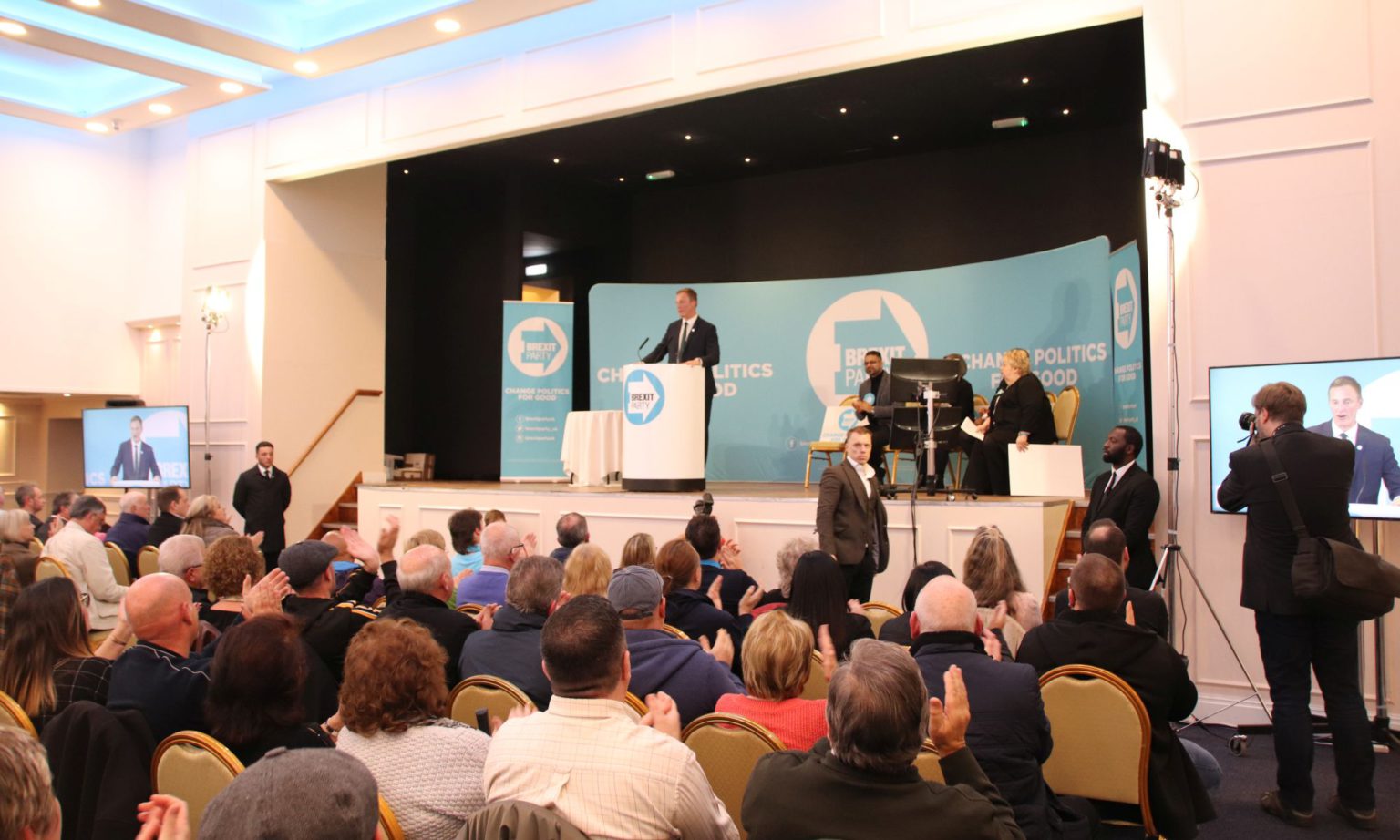 Martin Daubney MEP addresses a Brexit Party rally in Wollaston
Despite Farage pulling out of the rally, the room still buzzes with optimism. Martin Daubney MEP, who is the prospective parliamentary candidate for Ashfield, puts in a strong performance. The crowd loves it. But the biggest round of applause is for accountant and ex-Tory Raj Singh Chaggar, the candidate for Wolverhampton South East. He's a less-than-honed public speaker, but he is a local man and he speaks to local issues.
For a party that has stood down half of its candidates, and which is struggling in the polls, the Brexit Party is clearly fighting hard in Labour seats here. The party faithful is still energised, and motivated by a sense that the two main parties have neglected this part of the UK for too long. I chatted to one voter, who preferred not to be named. 'If you don't live inside that M25, you're forgot about', he said.
These people are not just right-wingers. When Daubney asked who has voted for which party before, it is a three-way split between Labour, the Tories and UKIP. Everyone in attendance said they wanted a political shake-up. But I have a feeling that, come election day, many voters outside the rally won't want to risk losing Brexit or making Jeremy Corbyn PM, however much they agree with the Brexit Party — so they may well go for the Tories.
I met with Raj and local activists at Bilston Market the next morning. This seems like fertile ground for them. William, an elderly Leave voter, chips in as I talk to an activist: 'I'd vote the same again, Leave. What I don't respect is that these MPs' constituents voted Leave, and they are all against it. What we've seen in parliament is a disgrace, never seen anything like it.'
He tells me he is torn between the Conservatives and the Brexit Party. 'I like Boris, he's an intelligent man, he's not stupid, he's not a fool.' But as we talk, it seems like Corbyn has more or less made his mind up for him. 'Now I think I'm going with the Conservatives. Corbyn, Christ, I can't stand that man. And strewth, that Diane Abbott – oh my God, I can't stand that woman.'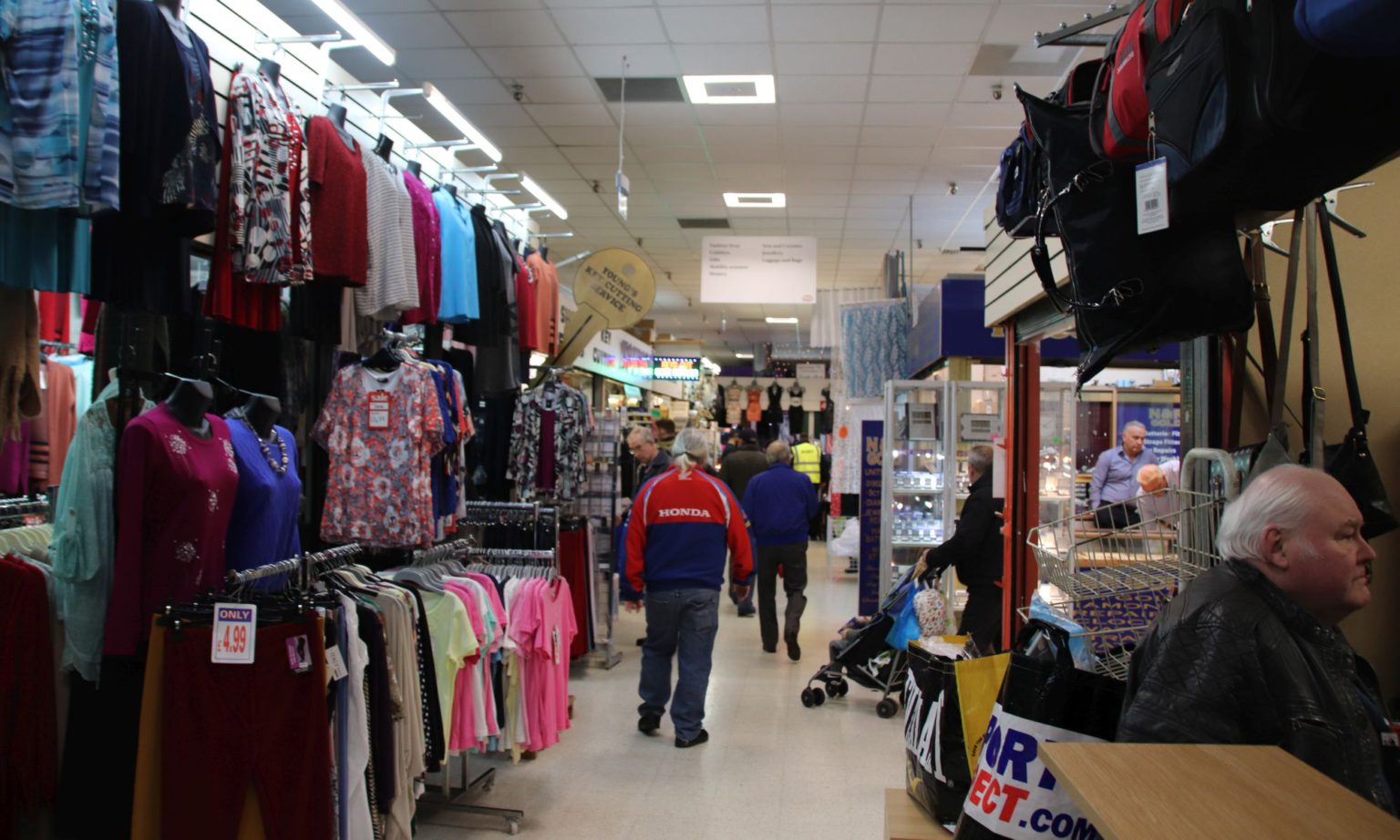 Shoppers and traders in Bilston Market
This is a 68 per cent Leave seat, up to now represented by Labour's Pat McFadden, who supports a second referendum. 'The people around here will tell you that he has an attitude the size of New York', Raj tells me. 'It's arrogance, and people are fed up.' Still, this is a strong Labour area, and the campaign is proving to be an uphill struggle for the Brexit Party and the Tories.
The market is bustling. Raj is very much a local man. He introduces me to the stall owners, including Leslie, who sells frozen fish and meat. She's ex-Labour, now a Brexit Party voter. 'We've had enough, we wanna get out, and Pat [McFadden] has stabbed us in the back… Why should I vote for a bloke like that?'
Dave works next door to Leslie. He serves Bilston's sweet tooth with his sweet stall. He's just as angry with Labour. 'As long as Labour don't get in, mate, I'm not bothered. When I was a kid they were working class, now they're all in it to line their own pockets.'
John, a Labour voter, says Corbyn 'seems more for the people… I've got no faith in Boris Johnson whatsoever'. But fruit-seller June disagrees: 'I don't like Jeremy Corbyn. I don't like his views, or his manner. If he wasn't the leader I would vote for Labour, but not with him as leader.'
Raj is a good candidate. He clearly cares more about representing the views of the area than the current MP, who has voted repeatedly against Brexit. The people I talk to say they haven't seen McFadden out campaigning at all. But it is also clear that voters here are more likely to turn to the Conservatives than the Brexit Party. Many fear losing Brexit, and Corbyn becoming PM.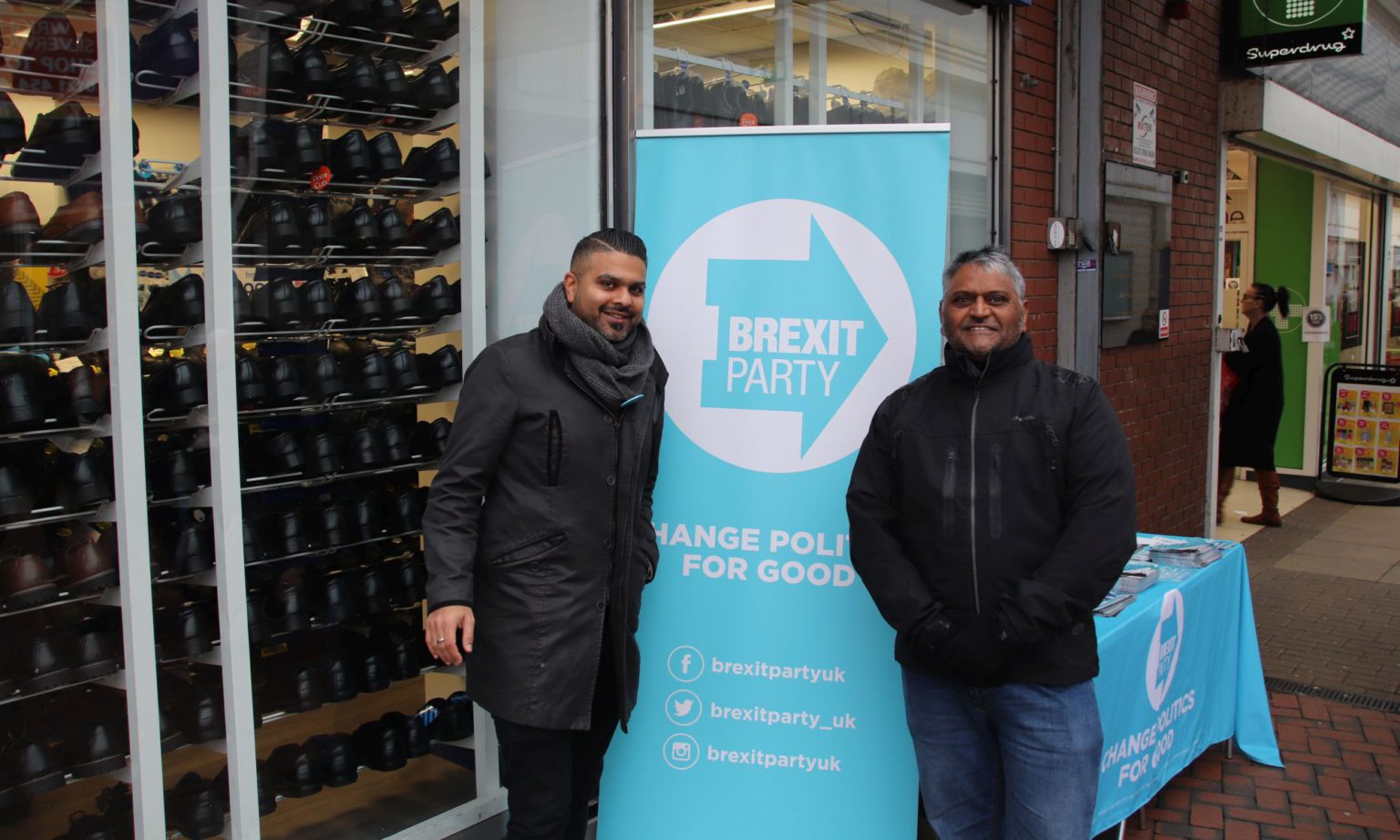 Wolverhampton Brexit Party candidates Vishal Dilip Khatri and Raj Singh Chaggar
Of all the seats in the Black Country, Dudley North is the one to look out for most on 12 December. The Labour MP here won by just 22 votes last time. And that MP is Ian Austin, the adopted son of Jewish refugees, who left the party in disgust earlier this year over the anti-Semitism scandal. He is now urging voters to back the Tories.
In Dudley, I bump into David Wright, a Labour canvasser from Birmingham. He tells me the campaign is going well, but he gave away his concerns fairly quickly. He says the area is 'about as working class as you get… For the life of me, I don't get why this is such a Conservative area, and it can only be the Brexit issue. It has to be. Look around you, you wouldn't think this area was Conservative.'
I met Ian Austin's successor as Labour candidate, too: the improbably named Melaine Dudley. She tells me 'it's been a really good day' on the doorstep. 'The vast majority are supportive of Labour and me as a candidate. Brexit is coming up a lot less than you would think. There is the frustration about how long it's taken. But broadly, it's much more about bringing in more money for hospitals and schools.'
'I am a local Dudley girl. That was my primary school, I was brought up on this hill', she says. When conversation turns to her predecessor, and his decision to back the Tories, she says 'very few people have mentioned it'.
Melanie took Rupert Lowe's decision to pull out as the Brexit Party candidate, so as not to risk a Labour win, as a sign that she is doing something right. 'He said he wanted to stop me getting a seat, and by that stage I'd been the candidate for three days. I took it as an accomplishment – I'm that much of a threat.'
But the biggest threat to Melanie's candidacy seems to be Labour's Brexit position. Labour candidates across the Black Country say they are fighting on local issues. But why should voters take this party seriously on any issue, when it is ignoring their vote to leave the EU?
What has struck me across these constituencies is the difference between this election and 2017. In the last election I met voters begrudgingly voting Labour, despite their concerns about Corbyn. But things have changed. A sense of betrayal has set in, and the damage to Labour is beginning to look permanent.
When Labour embraced a second referendum, it was banking on Labour Leave voters never switching to the Tories. Some won't, of course. But many, it seems, will. Others just won't vote at all. And in some of these tight marginals, that could prove decisive.
Labour's second-referendum policy may have united a fractured party membership, but it has alienated the party's Leave-voting heartlands. The only enthusiastic Labour voters I meet are those who voted Remain — and in places that voted Leave by around 70 per cent, that's a bad sign.
Black Country voters are turning their backs on Labour. But only because Labour under Corbyn turned its back on them a long time ago. Apathy and reluctance has turned into hatred on the doorstep, in the markets, and perhaps into the voting booth.
If the Tories triumph in the Black Country next Thursday, it will be Labour's doing.
Ieuan Joy is a student journalist based in Sheffield. Follow him on Twitter: @JoyIeuan.
Pictures by: Ieuan Joy
To enquire about republishing spiked's content, a right to reply or to request a correction, please contact the managing editor, Viv Regan.