Parasite and the Oscars' foreign-film problem
Its shock success shows that the 'diversity' debate was always utterly parochial.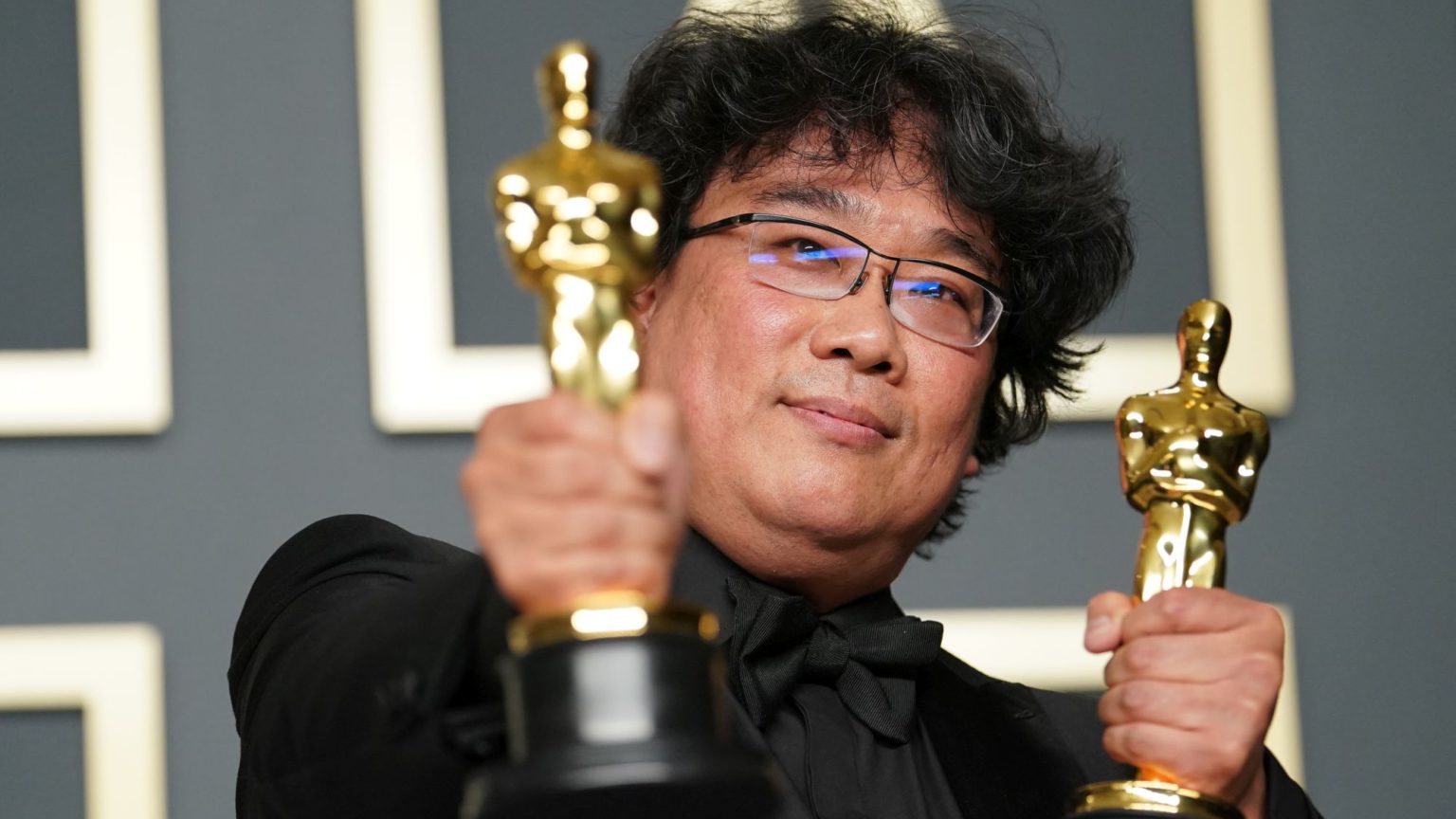 Parasite made history at last night's Academy Awards, becoming the first foreign-language film to win Best Picture. It is also one of the few Best Picture winners in living memory that actually deserves the title.
Bong Joon-ho's South Korean dark comedy is a masterclass in storytelling. In it, a poor family scams their way into the lives of a rich family by taking up positions in the household staff. They scheme to have the old staff sacked and, pretending to be unrelated, recommend each other as replacements. The stakes are raised with every new scam, and the poor family soon learn that they are not the only ones hiding dark secrets.
Parasite is also a technical marvel. The cinematography is stunning and Bong's direction gives the film a unique rhythm, pace and choreography. Its social commentary is also biting. All this is what great cinema should be about, and what you might expect the Academy Awards, cinema's most prestigious awards, to recognise.
But for the past few years, filmmakers, critics and commentators have insisted that the awards should be about something else entirely: diversity. The awards are 'too white' and 'too male', goes the constant refrain.
And this is not just sniping from the sidelines. These 'protests' are now fully integrated into the spectacle of the ceremony. Last night, Natalie Portman drew the world's attention to the plight of female film directors who were 'snubbed' by the Academy by wearing a Dior cape embroidered with their names. Clearly, you can't fight for social justice on the cheap.
On stage, Janelle Monáe performed the ceremony's opening number, singing 'it's time to come alive, 'cos the Oscars, it's so white'. Chris Rock and Steve Martin riffed on the theme as well. 'I thought there was something missing from the Best Directors list', said Martin. 'Vaginas!', said Rock. Rock also praised Cynthia Erivo, nominated for her starring role as Harriet Tubman. 'Cynthia did such a great job in Harriet hiding black people that the Academy got her to hide all the black nominees', joked Rock.
In his acceptance speech, Joaquin Phoenix, who won Best Actor for his starring role in Joker, said that Hollywood gives actors, 'the greatest gift' – that is, 'to use our voice for the voiceless'. What then followed was some bizarre ramblings connecting the struggle against racism with the artificial insemination of cows.
At the BAFTAs one week earlier, Phoenix had slammed the film industry's 'systemic racism'. Apparently BAFTA, by not nominating enough minority talent, was 'send[ing] a very clear message to people of colour that you're not welcome here'. Phoenix may have more earnestness than sense (see his recent pledge to re-use his tuxedo at all the awards ceremonies to fight climate change), but does he really believe this? After all, most people probably wouldn't turn up to an event run by an institution they believe to be racist – let alone accept an award from it.
Parasite's victory (it also won Best International Picture, Best Original Screenplay and Bong won Best Director) is unlikely to calm down the diversity debate. After all, the runaway Oscars success of the 'three Amigos' of Mexican cinema (Alfonso Cuarón, Alejandro González Iñárritu and Guillermo Del Toro), who have dominated the Best Picture and Best Director categories in recent years, passed by the diversity watchers almost unnoticed.
This is because the Oscars' identitarian critics are primarily concerned with diversity in American films and among anglophone actors. Bong once joked that the Oscars are like a 'very local' film festival, and he was right.
'Diversity' is ultimately a parochial concern. Most critics, when lamenting the Oscars' lack of diversity, rarely point to the many hundreds of foreign films that are overlooked in favour of middle-brow, 'worthy' American titles. For instance, one recurring complaint this year was the lack of a nomination for Jennifer Lopez's performance in Hustlers. But as Parasite shows, there is an entire world of outstanding cinema and talent out there. And funnily enough, directors and actors making films outside of the US and Europe often happen not to be white.
'Once you overcome the one-inch tall barrier of subtitles, you will be introduced to so many more amazing films', said Bong Joon-ho when he claimed the prize for Best Foreign-Language Film at the Golden Globes. When films are brilliantly directed, acted and touch on universal themes, the colour of the casts' skin and the language they speak becomes utterly irrelevant.
Fraser Myers is a staff writer at spiked and host of the spiked podcast. Follow him on Twitter: @FraserMyers.
To enquire about republishing spiked's content, a right to reply or to request a correction, please contact the managing editor, Viv Regan.