The madness of Joker's woke critics
They have had to invent reasons to damn this otherwise unremarkable film.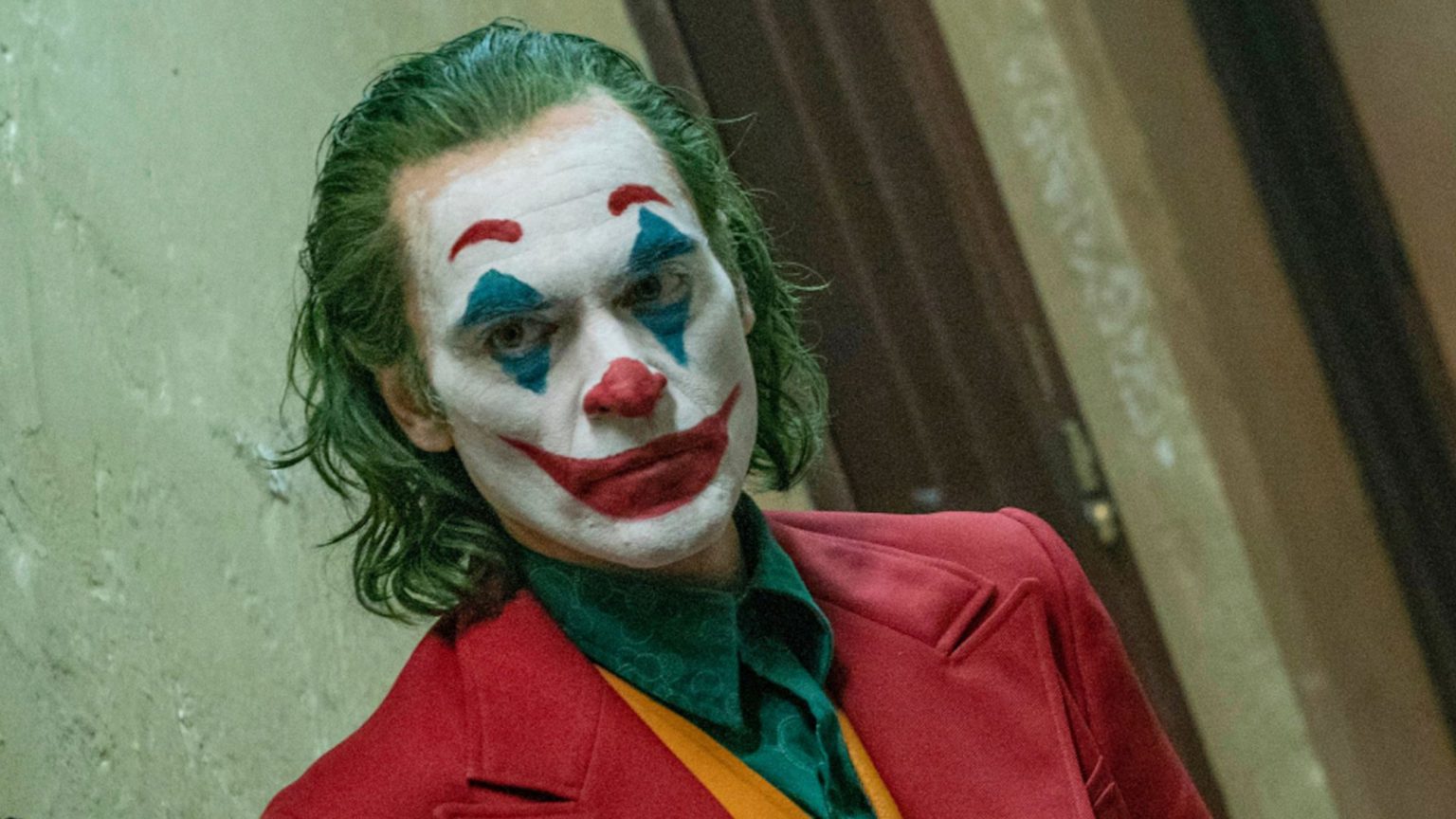 In normal times, Joker would be a relatively unremarkable film. It's a mainstream, entertaining, three-stars-out-of-five affair, which thinks it's cleverer than it is. It's not especially original – its influences are blindingly obvious. It's one of those 'serious' superhero films in the vein of Christopher Nolan's Batman series – with the Joker, this time played adeptly by Joaquin Phoenix, providing the standout performance. Its other debt is to Martin Scorsese, highlighted by the casting of Robert DeNiro, who played Scorsese's narcissistic, nihilistic antiheroes, Rupert Pupkin in The King of Comedy and Travis Bickel in Taxi Driver.
But these are not normal times. Art and films in particular are now judged by both time-rich tweeters and professional critics as much on their adherence to woke standards and their political messages as on their artistic merit. And Joker has caused an enormous transatlantic stir for failing to live up to these new moral standards. Perhaps that's nothing new. But what's unusual about Joker is that it has been judged wanting based largely on its imagined qualities.
Millions went to see Joker on its opening weekend — it grossed $234millon worldwide. But critics seem to imagine its intended audience is made up of 'incels' – a niche grouping of sexless, basement-dwelling millennial internet trolls. Incels became infamous following a number of murderous terrorist acts, such as Elliot Rodger's mass killing spree in Isla Vista, California and Alek Minassian's van attack in Toronto. Commentators and critics worry that the film could spur incels to acts of violence – or at least justify their hatred of the outside world. Warner Bros even felt moved to release a statement pointing out that 'neither the fictional character Joker, nor the film, is an endorsement of real-world violence of any kind'.
For a reviewer in Indiewire, the film's portrayal of Arthur Fleck (Joker's real name) as a mentally ill loner taking revenge on a society that abused him makes it a 'toxic rallying cry for self-pitying incels'. A critic in Vulture describes the film as an 'anthem for incels'. A writer for Slate worries about 'not knowing who might be sitting next to you in the theatre using [the Joker's] resentments to justify their own'. The film could act as an 'incel manifesto, offering not just comfort or understanding to disaffected young men angry at the world but a playbook for striking back at it'.
What so many critics seem to forget is that Joker is a film about an anti-hero. That means its 'message' or 'philosophy' is bound to be morally ambiguous at the very least – nothing that millions of ordinary cinema-goers can't understand, even if woke critics struggle with such ambiguity.
Other critics cast the net wider than the tiny collection of internet incels but still worry about the effects the film will have on the 'wrong' type of audience. Jeff Yang at CNN worries that Joker provides 'an insidious validation of the white-male resentment that helped bring President Donald Trump to power'.
Making a Joker-Trump parallel is not in itself invalid. But in order to sustain an entire article on this theme, and, most importantly, to attack the film's moral standing, Yang has to invent parallels that aren't there. Joker is the story of the 'forgotten man', he says. So far, so plausible. Apparently, this forgotten man is 'crushed underfoot by the elite, dragged down by equality-demanding feminists and climbed over by upstart non-white and immigrant masses'. Only the first of these parallels makes any sense. The film doesn't feature any feminists and the non-white characters experience the same destitution as Fleck. The only black character that has any nominal power or status over Fleck is his social worker, whose funding is cut halfway through the film and she is never heard from again.
Yang also worries that it 'doesn't quite seem accidental that all the incidental characters Fleck encounters are black'. It doesn't quite seem accurate, either. Fleck encounters a whole host of white incidental characters. Yang finishes his review by urging us to 'imagine Fleck as Trump, shrugging off impeachment, rebounding with his roaring red-hatted supporters'. Imagination is certainly what's needed in order to sustain this interpretation and line of attack.
The New Yorker's Richard Brody really allows his imagination to run wild in his review. He declares Joker to be 'an intensely racialised movie, a drama awash in racial iconography that is so prevalent in the film, so provocative, and so unexamined as to be bewildering'. His main evidence for this is an allusion he sees in Arthur Fleck's first beating and the first murder he commits. In the film's opening, Fleck is beaten up by a group of youths, which reminds Brody of 'the attack wrongly attributed to five young men mislabelled as the Central Park Five – an attack on an isolated and vulnerable white person by a group of young people of colour'. A colleague gives Fleck a gun to protect himself in the future. He then uses that gun to kill three bankers on the subway. For Brody, this evokes the murder of four black teenagers by Bernhard Goetz. But because the victims in Joker are not black, Brody accuses director Todd Phillips of 'whitewash[ing] Goetz's attack, eliminating any racial motive'.
Of course, Joker is not about the Goetz murder. It's a comic-book film about a mad clown. His first victims are obnoxious Wall Street types, not young black men. Brody conjures up an allusion that doesn't fit and attacks the director as racist on the basis of his own failed analogy. In other words, Brody is angry with his own imagination. (Brody is a repeat offender in this regard. Take his review of the horror film, A Quiet Place, in which he decides that the monsters represent 'the dark other' and, in turn, attacks the film for having regressive, white supremacist undertones.)
It is no surprise that an ambiguous film like Joker has drawn scorn from the woke, who increasingly demand ideological conformity in the arts. But it is surprising that so many critics now rely so much on their own vivid imaginations – whether an imagined audience or imagined political and historical parallels. The backlash has been madder than Joker himself
Fraser Myers is a staff writer at spiked and host of the spiked podcast. Follow him on Twitter: @FraserMyers.
Watch the trailer for Joker below:
To enquire about republishing spiked's content, a right to reply or to request a correction, please contact the managing editor, Viv Regan.