This ban on petrol and diesel cars makes no sense
Vast amounts of money and effort will be expended for very little benefit.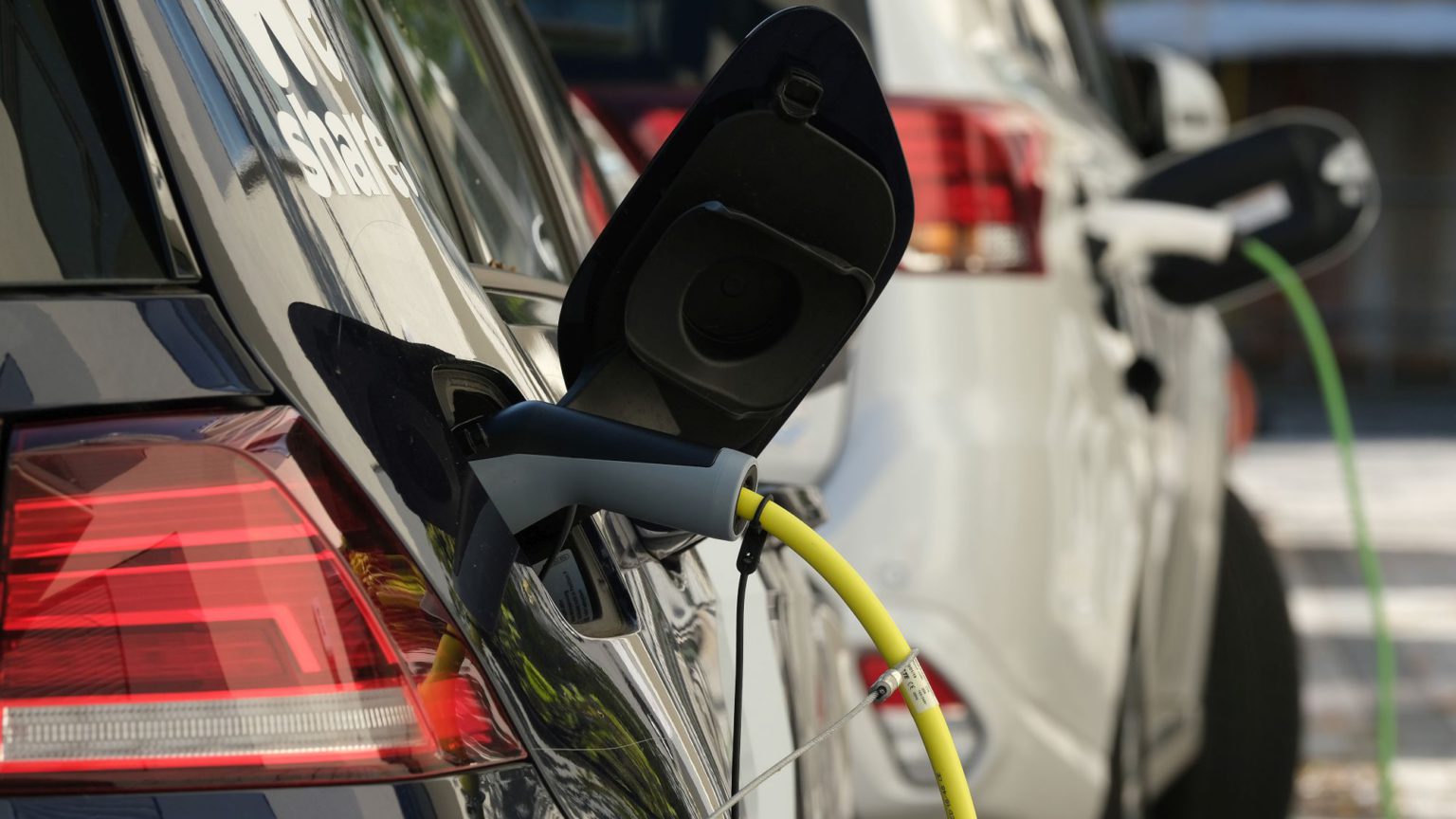 I like electric cars. They are easier to drive, because there is no clutch and no gear stick. They are much quieter than cars with petrol and diesel engines. They don't emit noxious substances, because they're not burning anything, making cities and busy roads a bit more pleasant. By and large, they accelerate fast, too.
But I won't be buying one any time soon. This is mainly to do with the fact that I have never had enough money to buy a new car. The current set of wheels sitting outside Chez Lyons is a 13-year-old, hand-me-down Audi estate with over 100,000 miles on the clock. I'm sure I'm not alone. But what we drive could change dramatically in a few years' time.
This week, the UK government announced that sales of new petrol- and diesel-fuelled cars and light vans will be banned from 2035 – five years earlier than planned. With parliament having already decided to reach 'Net Zero' emissions by 2050, it follows that we need to switch to low-emissions alternatives as soon as possible.
But little thought seems to have been given to how we are going to replace all those vehicles once their sale is banned. In 2019, there were 31.7million cars registered to drive on British roads. In that year, 2.3million new cars were registered. At that rate, replacing all of the existing stock of cars would take roughly 14 years. (Of course, some cars are replaced more quickly, while others – like my old Audi – will take rather longer.) Let's assume that, from 2035, we'll be adding 2.3million new electric cars to the roads each year instead of petrol and diesel cars. What are the practical difficulties with doing that?
First, at present, electric vehicles cost a lot more than those with internal-combustion engines. For example, one car-buying advice website notes that the Peugeot e-208 is as much as £6,200 more than the standard 208 model. There are government subsidies to help with the cost of electric cars (currently £3,500), but can this be sustained if we all switch? It has already been cut from £4,500 in 2018.
That said, while the purchase price of an electric car may be higher, charging is a lot cheaper than fuelling a regular car. Electric vehicles cost between £4 to £6 per 100 miles to charge at home and £8 to £10 using public charge points, while petrol and diesel cars cost £13 to £16 per 100 miles in fuel (although 60 per cent of the fuel cost is tax).
In theory, maintenance should be cheaper, too, given that electric motors have fewer moving parts than petrol or diesel engines. But to further complicate matters, batteries gradually lose their capacity to hold charge over time. They have to be replaced at the cost of thousands of pounds every few years. (The warranties covering battery replacement vary by manufacturer: Tesla, for instance, offers an eight-year warranty, but the Renault Zoe is covered for just three years.)
Electric cars may be cheaper to own overall, but this is largely down to subsidies and tax breaks, including lower vehicle duties and not having to pay charges in low-emission zones. Still, with the entire car industry throwing its efforts into making electric cars cheaper and increasing battery capacity, costs may well come down somewhat, reducing the need for such breaks. Fingers crossed.
While we are on the subject of taxation, it is worth noting that motoring taxation is a big source of revenue for the Treasury. According to the Institute for Fiscal Studies, motoring brings in £40 billion per year (around five per cent of all government revenue), mostly in fuel taxes. If that taxation disappears, what will replace it?
Another practical issue is charging. Current electric vehicles have a claimed range of around 250 miles. Real-world experience suggests that this is rather optimistic. This is no problem for most journeys, which are relatively short. But, for longer journeys, we need fast-charging stations – and even then, a full recharge could take 30 minutes or more, depending on the vehicle and the charging station. So 'range anxiety' is still a factor putting people off buying electric. At the very least, we need a lot more charging points.
Most people will charge their cars at home overnight. But that means forking out on special charging kits that cost hundreds of pounds, even with more subsidies. Plus this all assumes that you have a drive or reliable parking space you can charge at. For those who live in flats and have to park on the street, for example, that's a non-starter.
This brings us to perhaps the biggest problem: where will the power come from and how will it reach us? Eventually shifting all the energy for cars from oil to electricity means producing much more electricity. Greens are pleased that electricity use is currently decreasing, and a greater proportion of electricity is coming from renewable sources. But the arrival of electric cars en masse would demand a whole lot more electricity, mostly to be used at night.
Unless we want to coat the landscape in wind turbines, which are unreliable in any event, we'll need other sources of power. More nuclear? Fine by me. But will eco-warriors stand for that? Even if we can produce the juice, having lots of cars charging in the same area may overwhelm the local electricity networks. Who is going to pay for the upgrade?
When all of these factors are considered we have to ask if all this effort will really reduce greenhouse-gas emissions anyway. Digging up the resources required to create all those batteries will be hugely carbon-intensive. Perhaps the most likely outcome of banning sales of new petrol and diesel vehicles is that demand for second-hand vehicles will go up. We could end up like Cubans, nursing venerable old cars for years, way beyond their intended lifespans.
All this to satisfy just one element of the drive to get to Net Zero. (Never mind replacing all gas boilers and all the other policies already mooted.) It will take a Herculean effort to transform transport and energy supply like this by 2050, especially with an important crunch point in just 15 years.
Enormous sums of money will be spent, along with all that organisational and intellectual effort, just to make our lives about the same as they are now, just low-carbon. Ministers can't even put a figure on how much this will all cost or if it is feasible. No wonder the Society of Motor Manufacturers and Traders called the policy 'a date without a plan'.
And all this from a government that still can't implement something as comparatively easy as Universal Credit – the Tories' flagship welfare policy that was supposed to be rolled out by 2017. HS2 and the third Heathrow runway are also struggling to get off the ground. Why should we trust that the same people can revolutionise the transport network? I will always be the first to celebrate ambitious new infrastructure and technological optimism. But the ban on petrol and diesel cars seems quixotic and pointless.
When electric vehicles are finally better than petrol or diesel – as hopefully they will be soon – drivers will vote with their feet and switch. When people are ready to pay for charging points, there will be money to invest in new infrastructure. Until then, this is a horribly expensive and needless policy.
Rob Lyons is science and technology director at the Academy of Ideas and a spiked columnist.
To enquire about republishing spiked's content, a right to reply or to request a correction, please contact the managing editor, Viv Regan.