We need HS2, HS3 and beyond
It has wasted a lot of money – but we still need 21st-century infrastructure.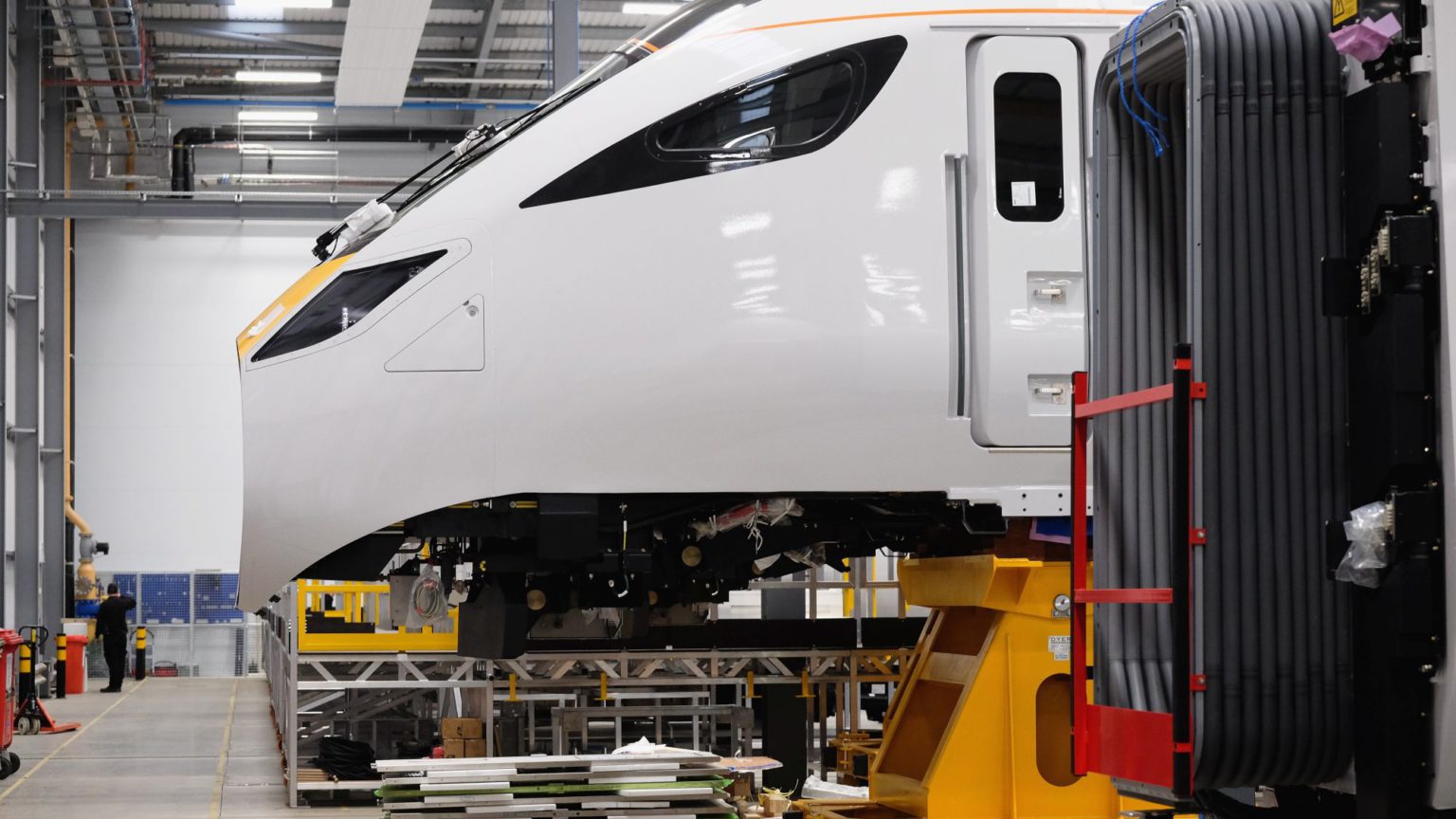 Boris Johnson's appointment of Dominic Cummings as his special adviser has provoked much vitriol. But far less noted, and far more worthy of scrutiny, is his decision to make Andrew Gilligan his adviser on transport. Gilligan, an opponent of HS2, will insist on the project being cancelled, despite the £4 billion in costs already incurred. Given that Boris and plenty of his cabinet are also longstanding critics of HS2, chances are that Gilligan will have his way.
Cancelling HS2 would save Boris money and appease both NIMBY and liberal opinion. It would satisfy pub debaters who see every megaproject as a product of either politicians' vanity or, worse, male politicians' testosterone. Such a move would appear to be no-nonsense and decisive. All good for Boris, perhaps.
But HS2 has strong and weak arguments both for and against. The original Labour proposal for HS2, made in 2010 by Lord Adonis, was founded on environmental grounds that were always extremely flimsy. Certainly, too, the cost-benefit analysis justifying HS2, – conducted by the most-fined accountancy firm in Britain, KPMG – was ridiculous. Attempts to justify the initiative in terms of closing the north-south economic divide overstated the power of a single line to serve long-neglected regions, especially when rail in the north is beset by problems of overcrowding, 40-year-old rolling stock, unreliability and bad connectivity.
Given the wider financialisation of the British economy, the boondoggle characteristics of HS2 should also be no surprise: it has been a gravy train for lawyers, property sharks, bean-counters, architects, consultants and planners. Much had already been spent on it before a single sleeper was laid. HS2 execs have come, gone, and cashed out handsomely.
But all of this aside, the country needs new rail infrastructure – badly. As spiked has consistently argued, we need both HS2 and what has now been dubbed 'Northern Powerhouse Rail' (NPR), aka HS3. On top of that, we need better conventional rail, road and air links throughout the UK. We should consider and start experimenting with 600-800kph magnetic-levitation trains, or a 460kph hyperloop, as alternatives. The rot in our transport system has gone on long enough. Britain needs to be brought into the 21st century.
Recently, the House of Lords' Economic Affairs Committee produced a damning assessment of the costs and sheer inertia that have surrounded HS2. Strangely, the report actually laments that HS2 'will be faster than any railway operates in the world at present'. It calls for any final decision to proceed with the project to be based on 'a new appraisal of the business case'. This slowly-slowly posture completely sums up the risk-obsessed mentality of the British bourgeoisie. Another delay is bad news for the country, but good news for the lords and their friends as it means another opportunity for the suits to put their noses in the trough. Naturally, the Labour Party also favours delay: shadow transport secretary Andy McDonald has called for HS2 to be subjected to an independent inquiry.
Even without these additional delays, the current HS2 schedule is grindingly slow: the London to Birmingham line will only be finished by 2026, Birmingham to Crewe by 2027, Birmingham to Manchester and Leeds by 2033 and up to Scotland at some indefinite point in the future. The fastest railway in the world cannot come soon enough.
While Boris has asked for a review of HS2, he also admitted last week that he would 'hesitate for a long time' before thinking about scrapping it. That kind of hesitation, we can live with.
James Woudhuysen is visiting professor of forecasting and innovation at London South Bank University. He is also editor of Big Potatoes: the London Manifesto for Innovation. Read his blog here.
To enquire about republishing spiked's content, a right to reply or to request a correction, please contact the managing editor, Viv Regan.