Heathrow expansion: no more delays
This runway is 70 years in the making. What an embarrassment.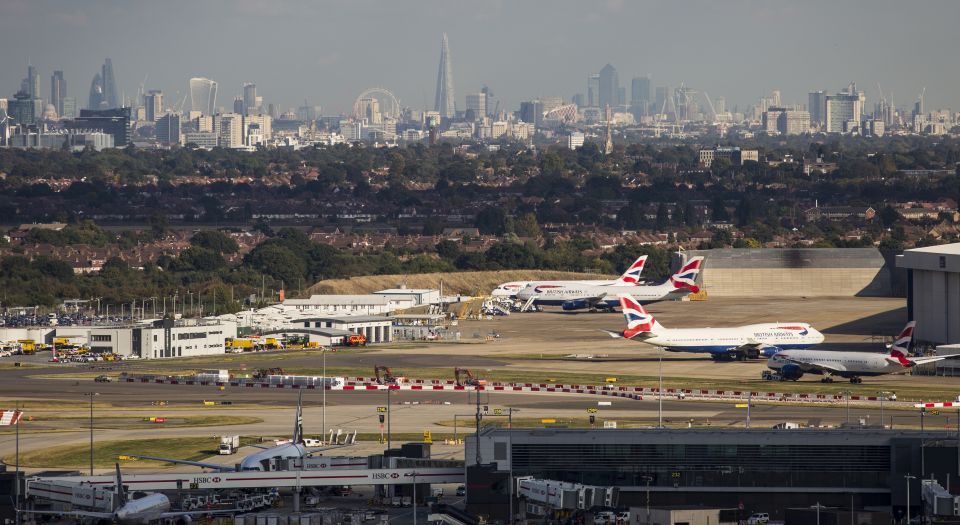 In 1946, the British government approved proposals for a third runway at Heathrow. Fast-forward to 2018 and a third runway is hardly any closer to getting off the ground. Theresa May's cabinet backs Heathrow expansion, but it could still face opposition in parliament, planning hurdles and legal challenges from London councils and other airports.
The decision on whether to build the first full-length runway in the south-east of England since the Second World War has been dogged by chronic delays. In 1998, the Blair government launched a number of studies and consultations to explore airport capacity in the south-east. By 2003, they resulted in the recommendation to build a third runway at Heathrow. This proposal re-emerged in 2007 and was officially backed by the Brown government in 2009. This plan was then scrapped by Cameron's coalition government in 2010, which ruled out new runways in all three of London's major airports. In 2012, that government launched the Airports Commission, which, unsurprisingly, just like the dozens of commissions, consultations and white papers which preceded it, recommended expanding Heathrow by adding a third runway.
Throughout the past decade of dithering, Heathrow has been operating at 99 per cent capacity. Government delays mean delays for passengers at departures, lengthy queues and overcrowding. With over 78million passengers passing through Heathrow last year, it is the busiest airport in Europe. And yet it still operates with just two runways. Paris Charles De Gaulle has four runways to manage its 69million passengers, while Amsterdam Schiphol has six runways for its 68million passengers.
For its European competitors, Heathrow is the gift that keeps on giving. Schiphol acknowledges its debt to British inertia by sending a lavish cake to Heathrow every time expansion is put off. Each postponement gives Schiphol a greater slice of the international passenger traffic, enabling it to consolidate its status as a major European hub airport. Eight cakes have been sent so far. Meanwhile, Schiphol continues to expand comfortably, adding 4.8million passengers last year. The meal successive governments have made of expanding Britain's airport capacity is not just a national scandal, it is an international embarrassment.
Further afield, China has built over 100 airports in the past 10 years alone. The world's largest airport is due to open in Beijing in October 2019, having been first proposed in 2008. The contrast with Britain's decades of inertia could not be starker. Even if the government successfully faces down the opposition to Heathrow, not a single spade will touch the soil until 2020, and the runway will not be in use until 2025.
The endless opposition to Heathrow's badly needed expansion tends to be characterised by NIMBYism, environmentalism and opportunism. The Labour Party, which backed expansion in the 2000s, today appears to straddle all three. Its 2017 manifesto stated that the planned expansion will have to pass 'four tests' – cue yet another long-running inquiry – on 'noise, air quality, climate change and economic growth', which the shadow chancellor, John McDonnell, has already said it will not pass. (McDonnell's Hayes and Harlington constituency borders the airport.)
Then there's the Tory rebellion, led by Justine Greening this time around, whose Putney constituency is in the Heathrow flight path. She is currently doing the media rounds making odd noises about 'Scottish taxpayers' subsidising London. This is to try to persuade the SNP, which currently supports Heathrow expansion, to vote against the government and, by extension, in favour of her campaign to save her seat. (Greening currently sits on a wafer-thin majority of 1,554.) Speculation is still rife as to whether foreign secretary Boris Johnson, who once colourfully pledged to lie down in front of the bulldozers at Heathrow (but not to resign from the cabinet) if a third runway goes ahead, will defy Theresa May in the Commons or even fly out of the country to avoid the vote.
But the main reason that major infrastructure projects like the Heathrow expansion struggle to get off the ground is that successive governments have lacked the vision and direction necessary to drive them through and advance society. This is why projects of national importance are far too easily blown off course by petty localism. When it comes to Heathrow, we've had enough of the delays. It's time for action.
Fraser Myers is a writer. Follow him on Twitter @FraserMyers
Picture by: Getty
To enquire about republishing spiked's content, a right to reply or to request a correction, please contact the managing editor, Viv Regan.