Why the capitalist class has gone green
Our rulers promote eco-austerity to disguise their own failure to improve living standards.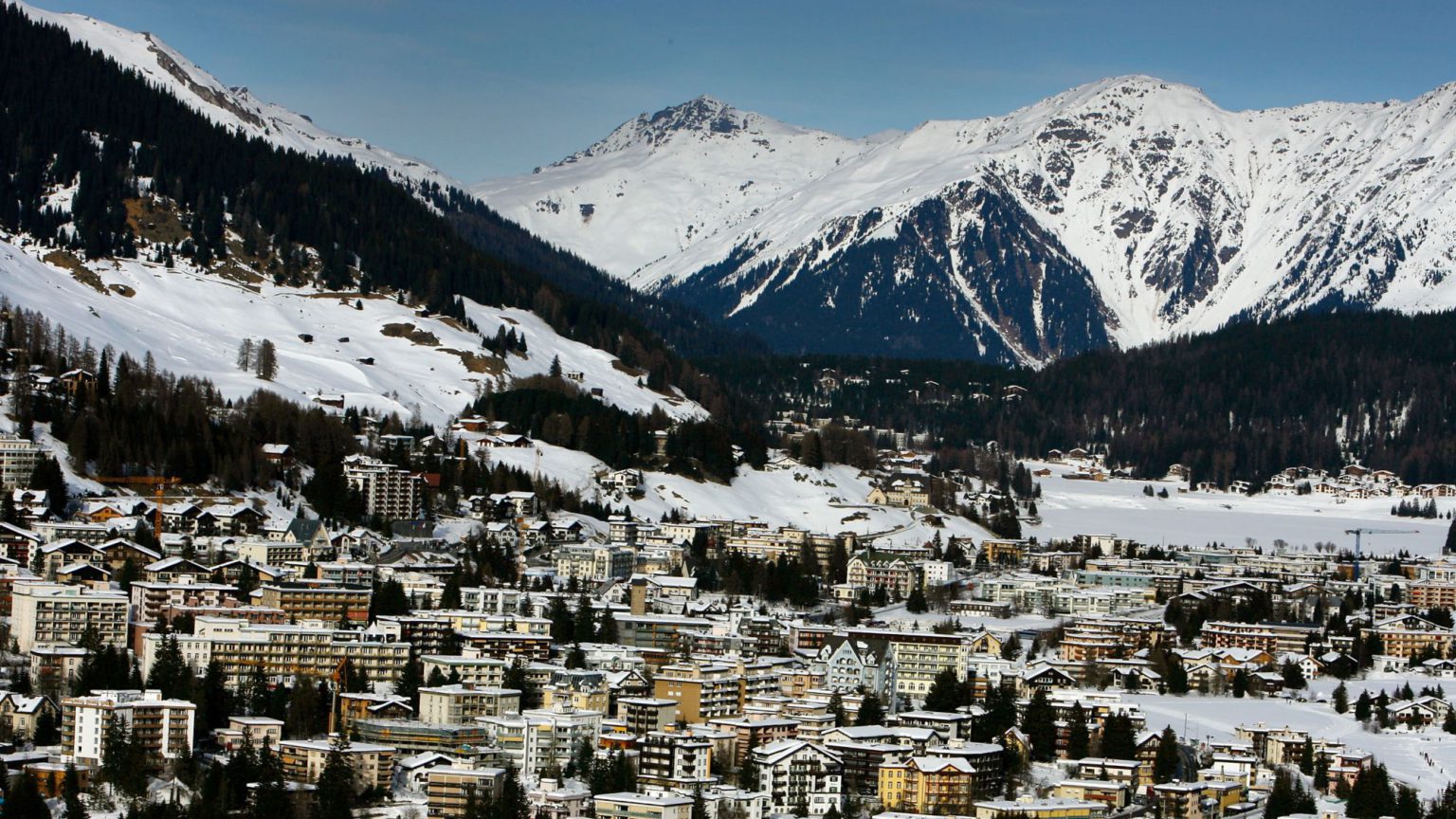 It has become something of a running joke that every year, the international political and business elites hop in their private jets to the World Economic Forum in Davos, Switzerland to discuss… climate change. Last year, some 1,500 jets were taken to the usually sleepy Swiss ski village. At the same event, broadcaster Sir David Attenborough was interviewed by His Royal Highness Prince William.
Donald Trump may have put a fly in the ointment by using his Davos address to denounce the 'prophets of doom' of the environmental movement, rejecting their 'predictions of the apocalypse'. But climate change nevertheless remained at the top of the agenda, and this time the world's super-rich and powerful were given a stern telling-off by Greta Thunberg. The organisers at Davos have asked all delegates to go carbon-neutral by 2050.
Trump was essentially correct to say the gloomsters have got it wrong in the past when predicting 'overpopulation', 'mass starvation' and the 'end of oil'. But one thing he got very wrong – and he is far from alone in this – was his assertion that the climate agitators who want to 'destroy the economy' are somehow 'radical socialists'. A cursory glance at the super-rich delegates around the room should have put paid to any notion that there is something radical or socialist about the environmental movement. Environmental activists were not only protesting outside the World Economic Forum, but many were also invited inside, including delegates from Extinction Rebellion.
And this is nothing new. The World Economic Forum began in 1971, but has been discussing the 'climate emergency' since only its third annual meeting in 1973. Aurelio Pecci was an Italian industrialist who founded the influential Club of Rome think-tank, which includes among its members businessmen, heads of state and former heads of state from every continent, high-ranking civil servants, scientists and economists. Pecci was invited to Davos to deliver a speech on the Club of Rome's report, The Limits to Growth, which argued that global economic growth would soon become environmentally unsustainable. The Limits to Growth later became the best-selling book on environmentalism ever printed.
Companies have long been keen to brand themselves as sustainable and eco-friendly, even those which sell fossil fuels. BP Amoco rebranded as Beyond Petroleum in the year 2000. Canadian research firm Corporate Knights – the self-professed 'voice of clean capitalism' – recently produced its 16th annual ranking of the 100 most sustainable companies with over $1 billion in revenue. In first and third place were former oil companies Ørsted and Neste respectively.
In recent weeks, Goldman Sachs has announced that it will no longer invest in Arctic oil or coal-power stations. Larry Fink, head of BlackRock, the world's largest money manager with $7 trillion worth of holdings, recently defined climate change as the world's biggest threat to profit. BlackRock says it will invest in more sustainable companies. These moves are partly a result of pressure from some institutional investors who are more sensitive to politics than most bankers. The Government Pension Investment Fund of Japan – the world's largest pool of retirement savings – pulled $1.5 trillion out of BlackRock, citing environmental and social concerns. It is estimated that around $12 trillion worth of institutional investment has been 'divested' from coal.
But the reason the capitalist class has embraced environmentalism goes far beyond branding. Even the potential of some money drying up (and pots of state money appearing for clean energy) are not the biggest factors. Most significant is the capitalist class's loss of faith in itself and in its ability to grow the economy and raise living standards. It has been clear for the past 40 years that while global growth has transformed the lives of billions in the global South, growth in the West has been depressed. Low productivity growth, low investment and low wage growth, especially when compared with the postwar boom, have become depressing features of all the major Western economies. These problems were exacerbated by the 2008 crash. The capitalist class has not been delivering the goods for a very long time – and they know it. As Politico reported from Davos last year, 'the global winners here in Switzerland aren't so sure they're up to the task of running the world anymore'.
Environmentalism, however, offers a way out. As George Monbiot memorably described it, environmentalism is a 'campaign for austerity'. Environmentalists urge us to think of less as more and of 'small as beautiful'. In short, to lower our expectations and our collective horizons. Environmentalism denigrates progressive aspirations for a world of abundance as 'unsustainable'. To be well-fed, well-travelled and even to have children invites condemnation in the topsy-turvy world of environmentalism.
Climate-change activists have made carbon dioxide public enemy No1. But CO2 emissions are really just a proxy for industrial development. The fact that African countries produce less CO2 is indicative of their lower levels of development than the West – and the dreadful poverty this entails for many of their inhabitants. In Britain, the Conservative government celebrates a 38 per cent reduction in carbon emissions since 1990. But while energy efficiency has improved enormously, a still significant amount of emissions reductions is down to deindustrialisation. While Britain's economy has grown overall, you don't need to be a Ken Loach aficionado to understand the destructiveness that the closure of factories and mines has had on certain communities.
Overall, the 'climate emergency' bolsters the business elite who can no longer justify its elevated position in society by pointing to better living standards.
Fraser Myers is a staff writer at spiked and host of the spiked podcast. Follow him on Twitter: @FraserMyers.
To enquire about republishing spiked's content, a right to reply or to request a correction, please contact the managing editor, Viv Regan.